Diving: Women's 10m Synchro, Men's 3m Synchro
The two women climbed the 33 foot distance and calmly waited their turn. The previous duo took off, the crowd held its breathe, and then cheered. The divers still on the platform now made their way to the edge, taking a glance at the water three stories beneath them. The crowd once again became silent. It was show time.
 This was the atmosphere throughout the Women's 10 meter synchronized platform event at the Pan Am Aquatics Centre in Scarborough. Later the men would also have to twist and rotate in unison, but off the 3 meter springboard. Both events require tremendous skill individually, and to combine divers into a pair is something even more incredible.
 "You have to be confident in your dives," said U.S. diver Samantha Bromberg, "the hay is in the barn…so you know when you get to the meet you've done everything you can do to be your best."
 Bromberg and her partner Delaney Schnell claimed fourth in the competition, .09 points off of the bronze medal.
Bromberg is from Texas while Schnell is from Arizona, and it's not uncommon for synchro pairs to have little time to practice together.
The American men in the 3 meter springboard competition, Cory Bowersox and Zachary Nees, only started training together last August. The pair one bronze, which was the first U.S. medal in diving at the Pan Am Games (The U.S. would go onto win bronze in the Women's 3m Synchro Springboard).
"Our next competition will be winter nationals and hopefully we can qualify for some more international meets there," Bowersox said. And this U.S. diving team is hungry to prove itself. Out of the 8 divers representing the U.S. at the Pan Am Games, only Bromberg is headed to the World Championships with other elite U.S. divers. This team is looking towards the future.
About the Contributor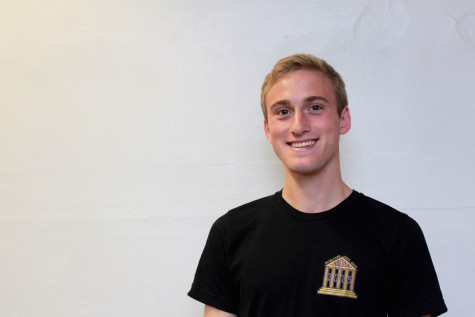 Matthew Ferraro, Editor-in-Chief
This is Matthew's third year on Communicator, and he's eager to get down to work. Communicator ranks among his favorite things, with crew and the oboe as well. This year he is a co-editor-in-chief.