The Ecology Club: Working Toward a Greener Future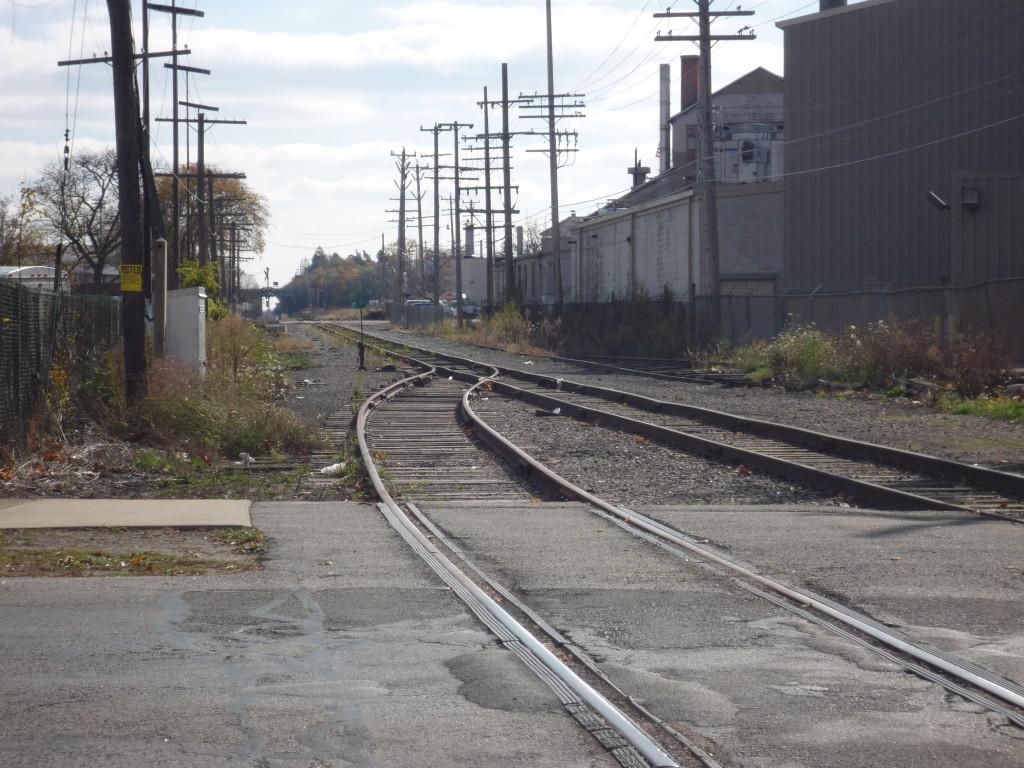 Melanie Langa
January 7, 2010
At Community High School, the popularity of new clubs can be determined easily. Good advertising, an enthusiastic leader and engaging meetings are essential to make a club popular. With clever posters plastering every square inch of the school, catchy slogans and the promise of outdoor activities, the Ecology Club was destined for success.

One of the newest groups at Community, the Ecology Club is off to a busy start. Meetings began in October of this year and have continued every Monday at lunch.
The Ecology Club has involved itself in a number of activities since its formation. Canoeing on the Huron River, hiking, watching educational movies and T-shirt designing to name a few. The club is involved with several larger projects over the long term, these include: promoting the mission of the Allen Creek Greenway Conservancy, making Community High School Green Certified and planting native gardens around the school.
While many of the club's activities are meant purely for the enjoyment of its participants, the Ecology Club has an important mission. The Community High School Ecology Club hopes to significantly change the habits of the school and the greater community. "It is a club for people who are interested in ecology, who want to get outside and be active in the community as well as help make Community High School a greener place," said Courtney Kiley, a science teacher at Community, and the club's supervisor.
The club's success is due only in part to its missions. Kiley, a second year teacher, is among the school's most beloved. "Courtney is really great. She knows a lot about the topics we study and she is really fun too," said Thea Yagerlener, a sophomore at Community High.
The participants of the Ecology Club hope to educate themselves about energy usage, pollution and other issues facing the environment so that they are able to teach others. "Environmental issues are something that are important to me. I feel like there is a lot of talk about humans destroying the earth but not as much action. So I'm glad the opportunity to be part of a group like this came up," said Shadi Ahmadmehrabi, a student at Community High. The Ecology Club believes it is capable of convincing Community High School, the Ann Arbor Public Schools and the local community to make more environmentally conscious actions.
"If kids want it just to be a movie club we could do that but I had higher aspirations," said Kiley. The club has recently appeared in a video explaining the mission of the Allen Creek Greenway Conservancy.
The Allen Creek Greenway Conservancy is a non-profit organization that is attempting to establish a series of parks in downtown Ann Arbor. The proposed green spaces would provide a way to walk or bike from the University of Michigan athletic complex to Argo Dam.
According to the City of Ann Arbor's Allen Creek task force, there has been talk of creating a greenway near Allen Creek for nearly 30 years.
Three locations have been suggested for the greenway: the First and William Streets' parking lot, 415 West Washington, a city maintenance yard and 721 North Main, another city maintenance yard. The greenway would take shape only in the Allen Creek floodplain as a kind of "green infastructure," said Margaret Wong, a member of the Allen Creek Greenway Conservancy.
"We have this flood plain and since the real floodplain is a real natural system it's not going to go away. It needs to really be respected and appreciated," said Wong. Creating a greenway in these spaces would prevent the creation of impervious services which pollute run-off. In addition, prohibiting parking lots and other commercial buildings from being constructed would further cut down pollution.
However, this greenway is not just a matter of environmental issues. "There's an urban planning aspect that has major implications to make a place feel beautiful," said Wong. "There is a social, even cultural component to why the stream is important. We want to take what you have inherently, and make the most of it."
The parks would create beautiful scenery, but also a natural habitat for local wildlife.The greenway would be situated on the historical route of Allen Creek which runs though downtown Ann Arbor from near Michigan Stadium to Argo Dam. The creek is buried in an underground drain and let out into the Huron River.
When the Ecology Club learned about the efforts of this group they were excited about the prospect of collaboration. "It was great for us to get involved in the community and support a foundation that's got an important mission," said Kiley.
The students involved with the project consider the goals of the Allen Creek Greenway Conservancy to be similar to that of the Ecology Club. "We have a common interest in that we are downtown so we care about how beautiful and livable the environment is," said Elise Wander, a student in the Ecology Club.
The mission of the Allen Creek Greenway Conservancy also connects with the science program at Community. "It relates to our curriculum in FOS I (Foundations of Science One) when we study groundwater, Allen Creek and the Huron River," said Kiley.
The Ecology Club hopes to attend a City Council Meeting on behalf of the Allen Creek Greenway Conservancy in January. "I'm excited about going to a city council meeting because I think when people see that students care about these issues enough to speak up they will see how big a deal it is," said Murphy Austin, a sophomore in the Ecology club.
"This is especially important to kids your age who if you stay in Ann Arbor will see the benefits and see if it goes through," said Kiley.
During the New Year the Ecology Club plans to create a native plants garden on Community High School grounds. The group will work with JJR, a landscape architecture firm, to develop a series of gardens around the school. The purpose of the gardens is to "manage runoff and learn why native plants are good," said Kiley.
The Ecology Club also hopes to become an official Green School through the Michigan Green Schools Recognition Program. To become certified, a school is scored on its ability to reduce, reuse, recycle and use renewable resources and energy wisely. "It is important for schools and students to be aware of the changing environment and for them to actually do something about it," said Emma Hughes, a student at Community High.
Hopefully this certification will lead to further changes at Community. "I'm really excited about becoming green certified and I would like to see us go beyond that and do some things to be more energy efficient like get solar panels," said Kiley.
Community High School is uniquely suited to such a club. With flexible scheduling, longer class periods, a single lunch hour and an open campus policy, club outings are easy to plan. "Students here are very strongly minded about what they can do about environmental and political issues," said Michelle Grifka, a junior at Community High.
With the group off to a fast and furious start it is easy to imagine the Community High School Ecology Club accomplishing many of its projects in the near future. While the club has lofty goals, Kiley hopes to attain a more modest personal one. "All I want," Kiley said, "is to keep kids interested in science."
Learn more about the Allen Creek Greenway Conservancy
Learn more about the Michigan Green Schools Recognition program