"Cry Baby" Tour Brings Back Childhood Memories, Twists Them
As Melanie Martinez stood on the Saint Andrew's Hall stage in Detroit, Mich., she asked the crowd if they knew what song was next. A fan yelled, "Our wedding song!"
Martinez released her debut LP, "Cry Baby," in August and is currently on tour. Her next stop is Chicago, Ill. A previous contestant on The Voice, she signed with Atlantic to sing her own songs.
Her fans included children and adults. Some had painted tears under the corner of his or her eye for the tour's "Cry Baby" theme.
The band "Handsome Ghost" opened the concert with Indie-style songs and different covers to excite the audience. Once they finished their set, the crowd chanted for Martinez. The show was sold-out, and the audience stood in a contained area. Many people had their phones out to either Snapchat or record the moment. Colored lights spanned the crowd as if feeding more energy into it. As the band entered the stage, screams ensued; the fans called her with either "Cry Baby" or "Melanie."
About three quarters through the concert, Melanie Martinez decided to take a photo of the audience, though she had already before. "How about you stick up your middle finger," she said. Her fans obliged, helping her to add a distinct style to the photo.
Martinez's hair was kept in her signature half light, half dark style. Her outfit whispered of a rainy day; the skirt was clear with a horse print and the bodice was solid and sparkling. The members of the band's outfits triggered subliminal childhood memories with their bear hats.
Alphabet blocks outlined in pastel colors, spelled "Cry Baby," and connected the stage's two wings, with a pink drum set on one side and pink fur-embellished keyboard on the other. The blocks changed colors – purple, blue, red, white, yellow and green – and emphasized Martinez's album's theme of juxtaposing childhood items with real-life issues.
Martinez performed each song in a theatrical way, dancing across the stage, acting out the words, and falling to her knees. But it was all appropriate – her ethereal movements coupled well with her album's lyrics.
She never failed to be captivating.

About the Contributors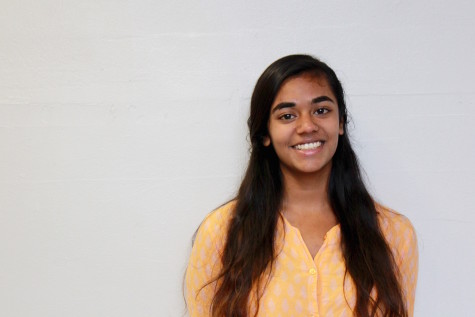 Anurima Kumar, Editor-in-Chief
Anurima is a senior at Community, and this will be her third year on the Communicator Staff. She is a co-editor-in-chief, and enjoys playing the clarinet and piano, dancing and photography.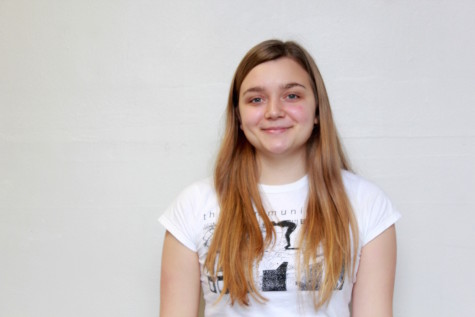 Sophia Werthmann, Editor-in-Chief
This will be Sophia's third year on staff. Her favorite things include 80 degree weather, acting, playing piano and bulletproof coffee (coffee, coconut oil, butter).