The Ann Arbor Farmers Market: Old and New Faces Bring Items to Sell
After watching employers mix up the rhodonite and the rhodochrosite repeatedly, Debra Marx, the handyman at a jewelry store in Massachusetts, decided to stop what she was doing to tell them to stop. After telling them about how she studied geology in college, she explained that the difference between the two is that one has a black conclusion and one has a white conclusion.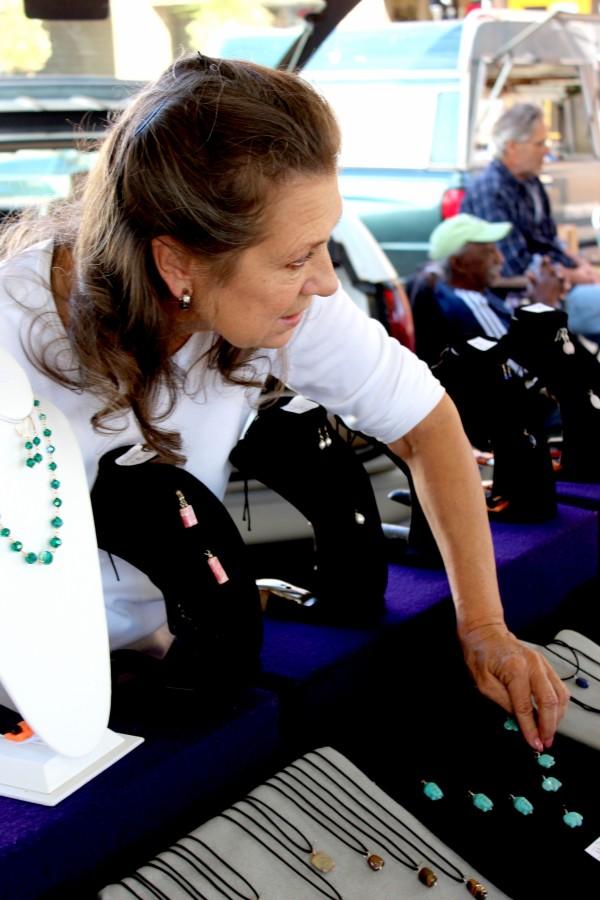 Her employers told her, "Put the broom down! Put the broom down! This is your new job, you're a jeweler now."

Once Marx figured out how to wrap crystals, she went on to sell her products at other local markets in Michigan. Unfortunately, she had a hard time finding luck. It was when she was visiting a sick friend at the U of M Hospital that she decided to explore downtown Ann Arbor. She was in search of anything better than hospital food when she came across the Farmers Market in Kerrytown. "I walked down to the Farmers Market and thought to myself, this is why I'm here," Marx said. "I need to be here." Now, 24 years later, Marx is still selling her wrapped jewelry there.

Along with necklaces, Marx also makes earrings. Her stand has a wide collection with stones and crystals that she finds herself. "I've always been fascinated by them and I've just always wanted them and now I know why," Marx said. "I recycle things and take things apart, I try to bring new life into it."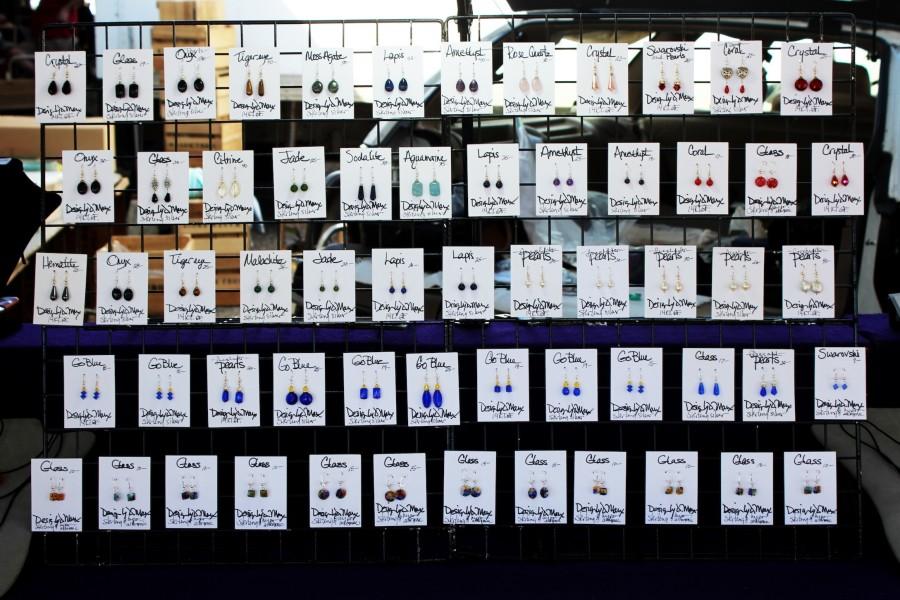 There are many other local businesses in the area selling their products at the Ann Arbor Farmers Market. Some farms, such as Nemeth Farms, have been returning to the market to sell their produce, flowers and doughnuts for nearly 40 years. "I think meeting people [is the best part about the Ann Arbor Farmers Market]," said Candida Ropper, a worker from Nemeth Farms. "Being able to find really nice high quality stuff that's local and supporting local families."

Just a few stalls down, White Lotus Farms brings a new invention to the market—a croissant doughnut, more commonly known as a cronut. They adapted it from a pastry chef and deep-fry the croissant dough before piping in chocolate ganache or lemon creme with frosting over the top.
"It makes me happy to see where all of our hard work has ended up, in the hands of the community," said Kris Lavagnino, a worker at White Lotus Farms. Lavagnino started helping out White Lotus Farms when they first gave their produce to Food Gatherers before deciding to also sell it at the market. White Lotus Farms became a certified organic farm and now Lavagnino is employed there as a baker. "It's the completion phase of your work," Lavagnino said. "That's my favorite part."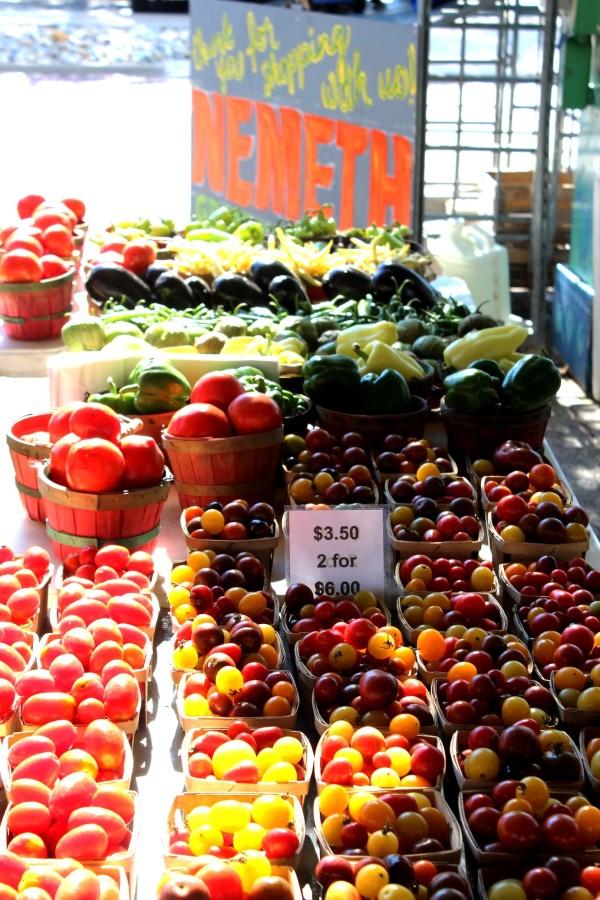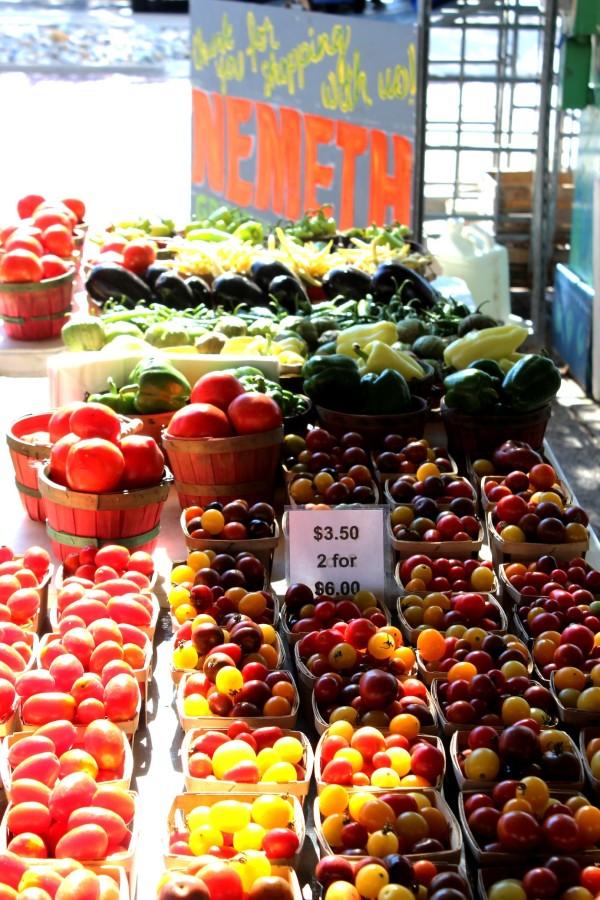 Lavagnino, Ropper and Marx are just a few of the people that contribute to the market and are returning every week. "I really enjoy being at the Farmers Market because it's such a unique market," Marx said. "We have the freedom to make our own products. It really is a special market."
Leave a Comment
About the Contributors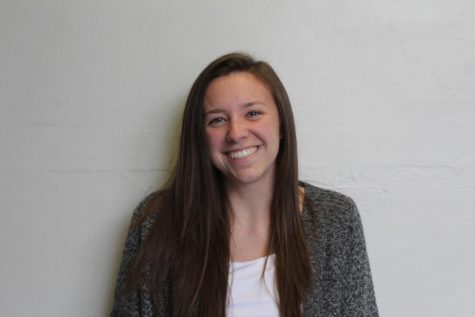 Megan Syer, Editor-in-chief
Megan is a senior at Community High School, and this is her fourth year on staff for The Communicator. Her hobbies include photography, graphic design, and singing. She loves musicals, especially "Dear Evan Hansen," "Into the Woods," and "Hamilton." Megan can usually be found in the third floor computer lab working on The Communicator, and it is extremely rare to find her anywhere else. Her favorite dessert is Tracy Anderson's famous cookies, and she refuses to believe that Tracy gets the recipe from the back of the chocolate chip bag since she cannot replicate it.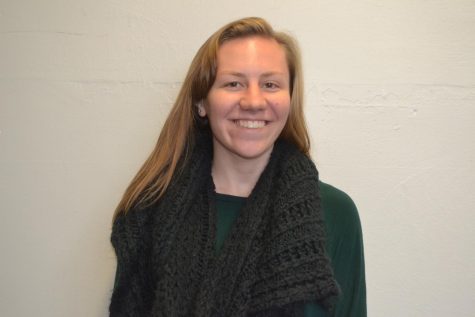 Mary DeBona, Print Editor-in-Chief
Mary is a senior and this is her third year on the staff of the Communicator. She thinks that she spends more time at Hill Pool at Pioneer High School than she does anywhere else, including her own home. She enjoys playing water polo, watching "Friends," eating Ben & Jerry's ice cream, and being in nature.