Feminism Within Football
For centuries, women have wanted to join in on things and be equals among men. This isn't just among politics, however; it can include playing male-dominated sports such as football. And while Rachel Hunsberger isn't the first girl to join a football team, she does make an impact.
Hunsberger is a senior at Pioneer High School, and this is her first year as place kicker on their Varsity football team. Playing football never even occurred to her until one of her friends from the football team was talking to her during her soccer season junior year about how it would be cool if she kicked for them. So after thinking about, Hunsberger decided she was going to go for it. She began working with one of their other kickers, Matt Schickling, and learned the proper technique on how to kick a football.
Even though everyone gets some sort of playing time, place kicker is the backup for the starter kicker in case they get injured or he can't play in a game due to other reasons. This ended up working for Hunsberger because at the beginning of season she ended up overworking her right quad, causing the muscle to tear. Hunsberger was out for the next two weeks.
After her injury, Hunsberger was cleared to play the week of the big Huron vs. Pioneer game. This was her big moment. This is what she has been working towards since before tryouts even happened. It paid off when she went it towards the end of the game, kicking a near perfect goal. All of her teammates, coaches and parents cheered her on.
"I was nervous, yes, but I also had friends on the team which made it a little easier, and they were all very supportive," Hunsberger said. At first, tons of people, including her coach was a little surprised when she wanted to join the team, but after proving she had the skill, everyone quickly came on board. Every practice her teammates encouraged her to be her best, and she has made long lasting friendships her first and last year on the team and doesn't regret it at all. She actually encourages all girls who are thinking about playing football to "just go for it", because they may be surprised by the results. "I think it's a great sport and I've loved every minute of it," Hunsberger said. "Don't be afraid to actually go and do it, and commit to it, because people will be there to support you and cheer you on."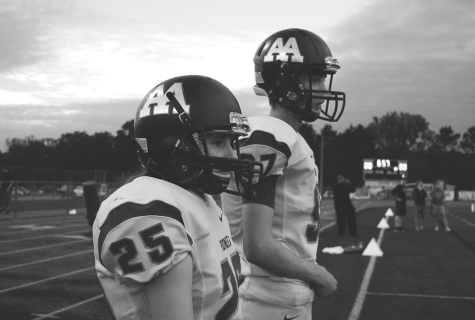 Leave a Comment
About the Contributor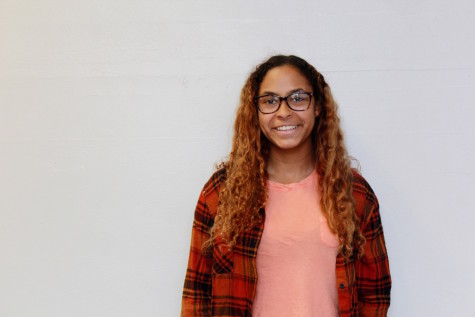 Angel Rich, Journalist
Angel is a senior at CHS and her first year on Communicator Staff. She is very involved with volleyball. Angel also enjoys writing poems, doing art and wearing lots of rings.