Album Review: "x" by Ed Sheeran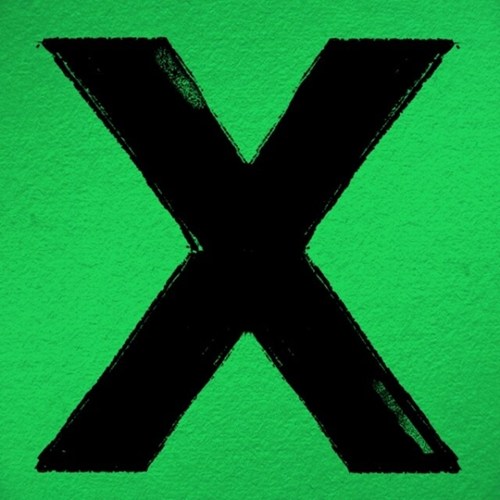 In June 2014, "x" (pronounced multiply) was released by English singer/songwriter, Ed Sheeran. It is his second studio album and has already received three awards in 2015, including a Brit Award for MasterCard British Album of the Year, a People's Choice Award for Favorite Album and an Echo Award for Best International Rock/Pop Male Artist. The track "I See Fire" from the deluxe album was used in "The Hobbit: The Desolation of Smaug" in the closing credits in 2013 as well.
Sheeran is best known for his songs "The A Team" from his album "+" (pronounced plus), which was released in 2011, and his relatively new single "Thinking Out Loud" off of "x," which was released in 2014, along with the rest of the album. It is the third single to be released from the album, following "Don't" and "Sing." It was then followed by two more singles—"Bloodstream," a collaboration with Rudimental, and "Photograph."
His album consists of 12 powerful songs (16 on the deluxe version) with a wide variety of styles, each giving off a different perspective and vibe as well as an equal amount of balance between slow, moderate and upbeat songs.
I personally enjoyed "Afire Love," "Tenerife Sea" and "I'm a Mess" because each song follows a pattern of an acoustic, yet lifting and semi-upbeat tone. "Don't," "Sing" and "The Man" are more upbeat, giving Sheeran a different style that stands out from the rest of the album. Every song on the album has lyrics with a backstory—something that is hard to find in a lot of today's music. Sheeran's album "x" follows a similar style of music off of the album "+" with a unique and distinctive sound, as opposed to many pop and/or rap songs that are currently holding the number one spots on ranking sites such as the Billboard Hot 100 Chart, iTunes and Spotify.
Others that review this may say that it has a repetitive tune played throughout the album, but I found it rather relaxing and calming. Sheeran's album is gaining more and more success as his latest single, "Photograph," is still on the Billboard Hot 100 Chart; it has been on there for over 20 weeks, and has held a ranking as high as number 10. "x" credits its success to the magnificent mix of Sheeran's music, words and voice.
Tracklist:
One
I'm a Mess
Sing
Don't
Nina
Photograph
Bloodstream
Tenerife Sea
Runaway
The Man
Thinking Out Loud
Afire Love
Deluxe Edition
Take It Back
Even My Dad Does Sometimes
Shirtsleeves
I See Fire
Leave a Comment
About the Contributor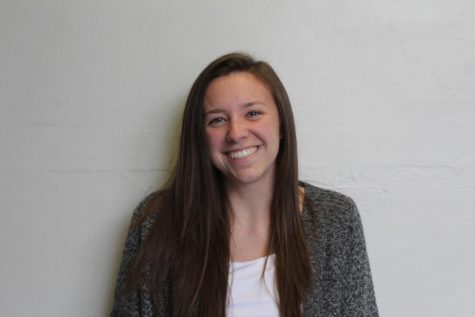 Megan Syer, Editor-in-chief
Megan is a senior at Community High School, and this is her fourth year on staff for The Communicator. Her hobbies include photography, graphic design, and singing. She loves musicals, especially "Dear Evan Hansen," "Into the Woods," and "Hamilton." Megan can usually be found in the third floor computer lab working on The Communicator, and it is extremely rare to find her anywhere else. Her favorite dessert is Tracy Anderson's famous cookies, and she refuses to believe that Tracy gets the recipe from the back of the chocolate chip bag since she cannot replicate it.