News Summary for Wednesday, October 28th
U.S.
Former Republican Vice-Presidential candidate Paul Ryan was nominated by his party to succeed Rep. John Boehner (R-Ohio) as Speaker of the House of Representatives. The full House vote will be on Thursday, and Mr. Ryan requires a majority vote of 218 representatives to take the leadership of the House. Mr. Ryan reluctantly put himself forward for the job, only agreeing to run after the House's most conservative members, the House Freedom Caucus, promised to support him. The House Freedom Caucus was instrumental in Speaker Boehner's resignation in September.
The South Carolina police officer who was filmed flipping a student over her desk and onto the floor has been fired. The video went viral and brought more attention to the issue of police violence and use of excessive force.
A military anti-missile blimp from Maryland became unhooked from its mooring around noon on Wednesday, and flew unmanned for 20 miles before coming down in Pennsylvania. It is not yet known how the blimp detached from its mooring, but its mooring cable dragged on the ground for the duration of its flight, downing power lines and causing 35,000 people to lose power.
Local
The driver of a red Mustang on Interstate 69 north of Lansing had a medical emergency, lost control of his/her car, and ended up on the roof of a neighboring house. Thankfully no one was injured, and the pictures are pretty incredible.
Food for thought
Kelp may be the food of the future, or at least that is the hope of several fisherman and food experts central to this article. With increasing population and rising temperatures, traditional agriculture may be inferior to the aquaculture of Kelp. Check it out at the New Yorker.
The Communicator posts news summaries every Wednesday evening.
About the Contributor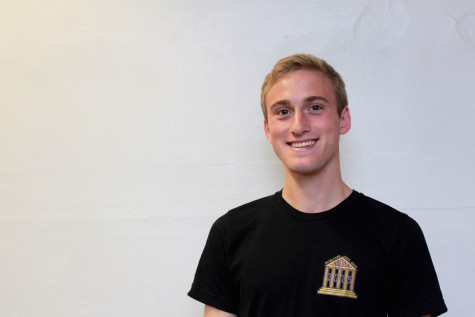 Matthew Ferraro, Editor-in-Chief
This is Matthew's third year on Communicator, and he's eager to get down to work. Communicator ranks among his favorite things, with crew and the oboe as well. This year he is a co-editor-in-chief.