Community Ensemble Theater Prepares For Its First Show of the Season
Community Ensemble Theater's fall play Too Much Light Makes The Baby Go Blind, is being put on this coming weekend. It is unlike anything CET has ever put on. The show consists of 50, two-minute plays that will be performed by a cast of about 48 students. Unlike most plays that have specified order each night, TMLMTBGB has the audience decide the order of the shows. Each play is assigned a number,between one and 50, that audience members can yell out. Whichever number is called first is what the actors put on. The play doesn't end until all 50 plays have been performed.
The technical aspect of this show is like no other. Crew members never know what is coming, so props must be in place, and lighting and sound cues must be ready at any moment.
Kyle Radant, sets Crew Head, was in the theater for 8 hours each day over the weekend, and this week, like the actors is called until 10pm. One of the hardest technical parts of this show is the lighting. The entire cast is onstage for the whole show, so this creates a challenge. They must come up with a general lighting that works for the whole stage, but is also to light each individual play. But Radant is confident that they will be able to overcome this challenge.
"We have an amazing lights crew head who's doing just an incredible job with that," he said. "We are also consulting with everybody we can about it."
Radant has learned how to execute a set from a very specific vision. He had gone along with the production team's original  vision of this show to create an attic-like atmosphere.
Junior, Yasmeen Shakour, who is acting in the show, is excited for something different. This show is unlike anything she has ever done in the way that there is lots of interaction with the audience. She also enjoys the suspense about each night of the show.
"This show has really taught me to "go with the flow," she said.
"It's different every night, and it's never gonna be the same which is really cool," she said. "I've never done that before."
Too Much Light Makes The Baby Go Blind opens this Thursday, November 12th at 7:30 pm. The other shows are Friday at 7:30pm, Saturday at 1pm and 7:30pm, and Sunday at 2:30.
Tickets can be found at showtix4u.com. They are also being sold at lunch this week on the second floor ledge for students for $9.
Photo courtesy of Alex Spranger.
About the Contributor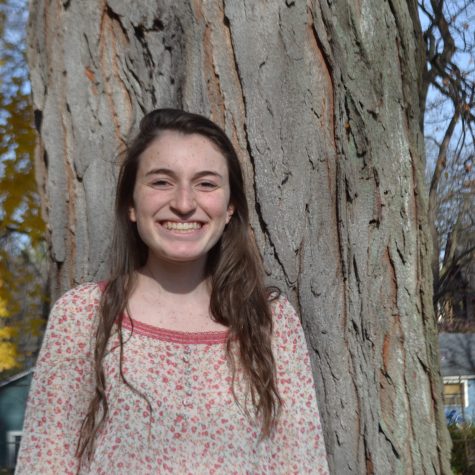 Isabel Ratner, Print Editor-In-Chief
Isabel can most often be found in the Craft Theater up to many shenanigans. She is extremely passionate about Mac&Cheese, musical theater and dance parties. She believes that daily cuddles with dogs are a necessity and she drives a stick shift car with a key that looks like one for a house. She is still looking for a place to park during school.