Gobi Manchurian (Cauliflower Dish)
As a person who started off only cooking sunny-side-up eggs and buttermilk rice, I can say this dish is easy and satisfying. Gobi manchurian is one of my favorite Indian dishes; gobi means cauliflower and manchurian is a type of sauce. It has the perfect blend of spice, crunch and do-it-yourself ability that every dish should have. This is how to make it, and fulfill every craving:
For frying
1 cauliflower head
1 cup flour
1 cup milk
2 teaspoons garlic powder
2 teaspoons baking powder
oil for frying
For gravy
(approximately)
2 teaspoons ginger
1 tablespoon spring onion whites
1 tablespoon sesame oil
1 tablespoon minced garlic
3 tablespoons soy sauce
2 tablespoons chili sauce or sriracha sauce
4 tablespoons tomato sauce
2 cups water
2 tablespoons cornflour dissolved in 1 cup of water
salt
Begin by mixing the milk, flour, baking powder, garlic powder into a batter. Mix in cut cauliflower so the batter coats the vegetable completely.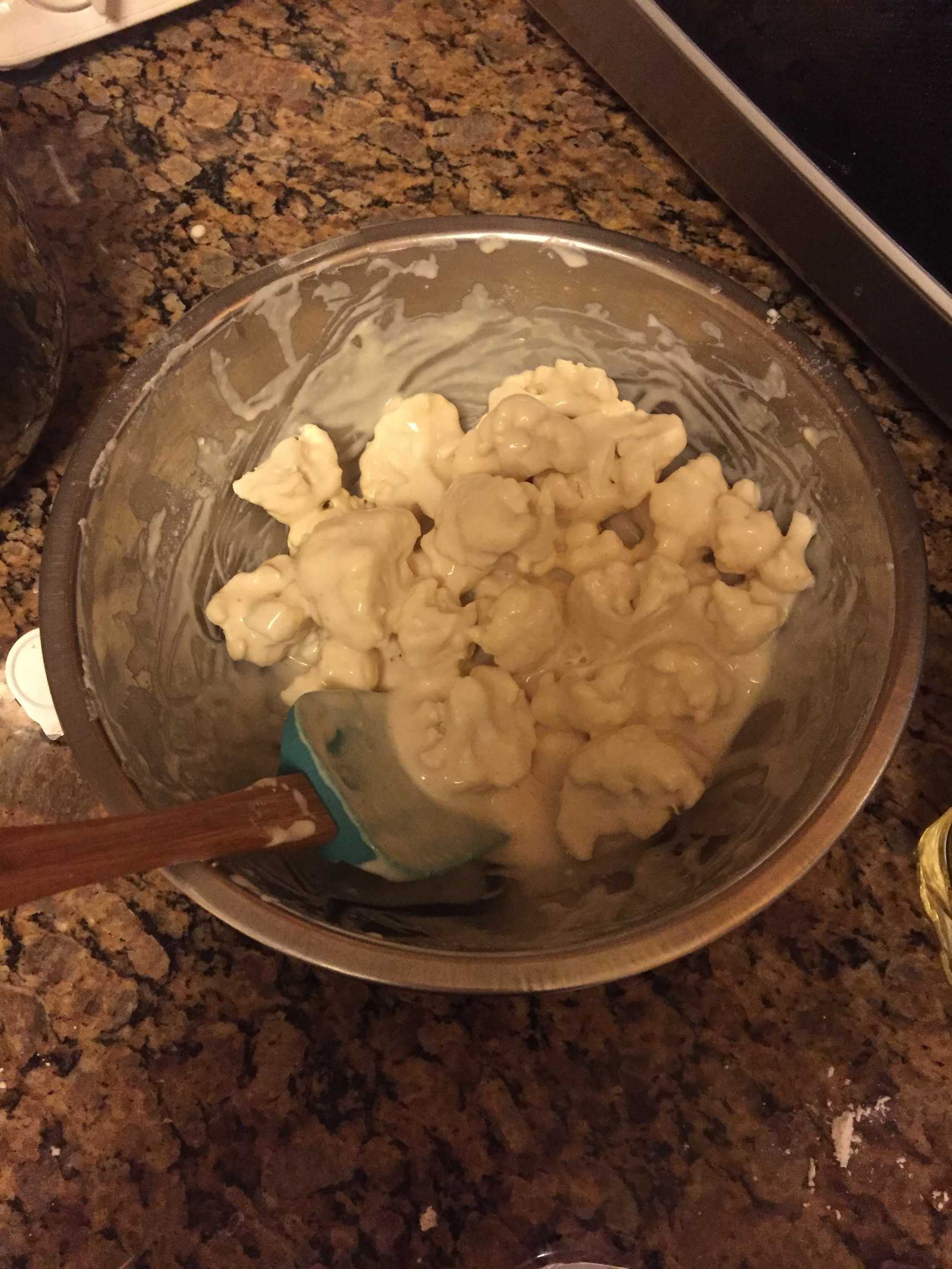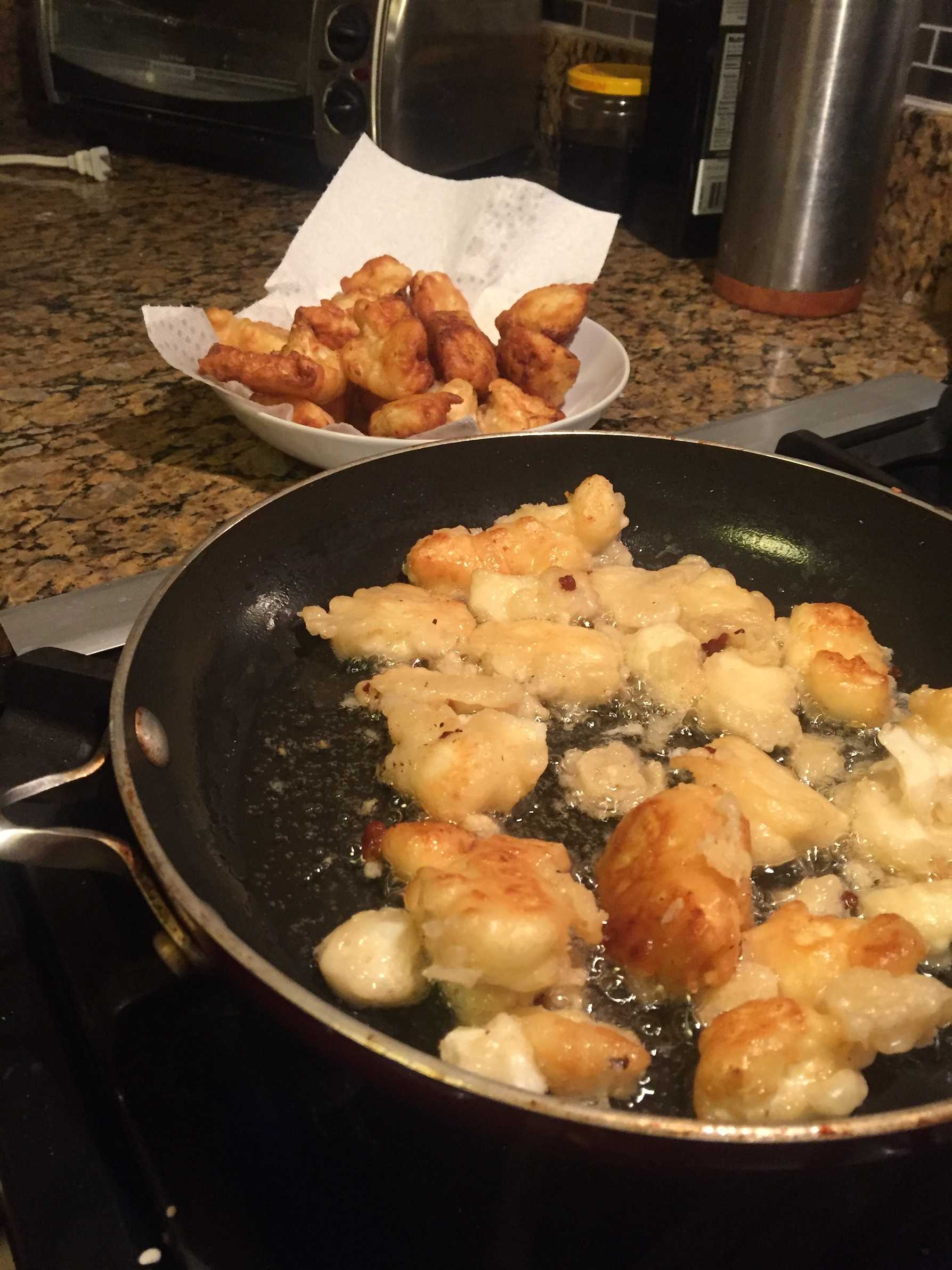 In a deep pan, fry the pieces in oil until they are crispy but have lost the white, batter color.
Next, prepare the sauce by heating the sesame oil in a pan on medium heat. Add the crushed ginger, minced garlic, spring onion and stir. Feel free to take some creative liberties and maybe add green chillies, capsicum or onions. Change the heat to low and add the soy, sriracha and tomato sauce, and then add 2 cups of water. After that, add the cornstarch solution– this is what will make the sauce thicken. Add salt and pepper to your liking, and even lemon juice or sugar. Mix the sauce completely. Carefully add the pieces of cauliflower, and taste to adjust flavors.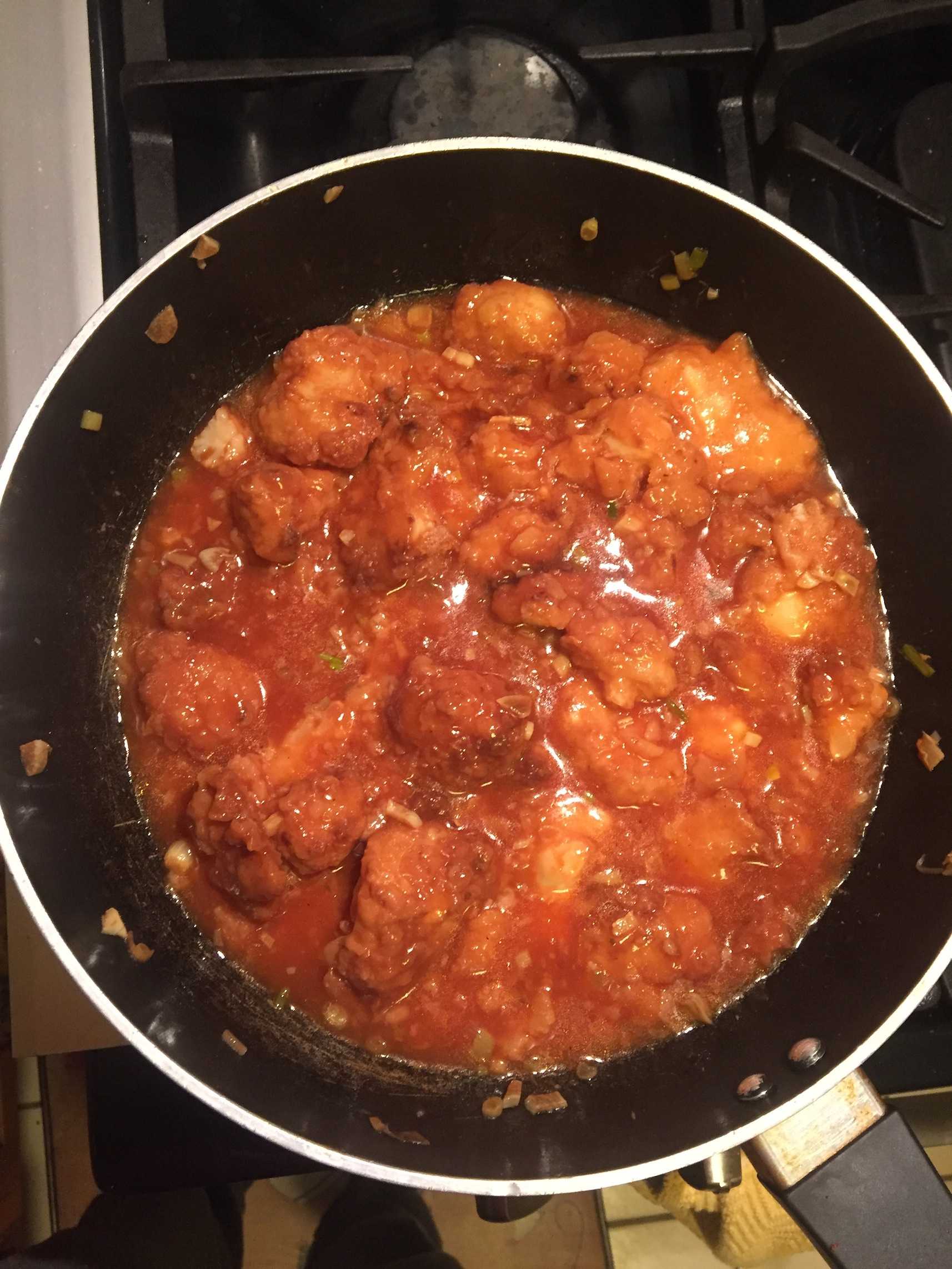 Serve with rice, or noodles and top with spring onion greens.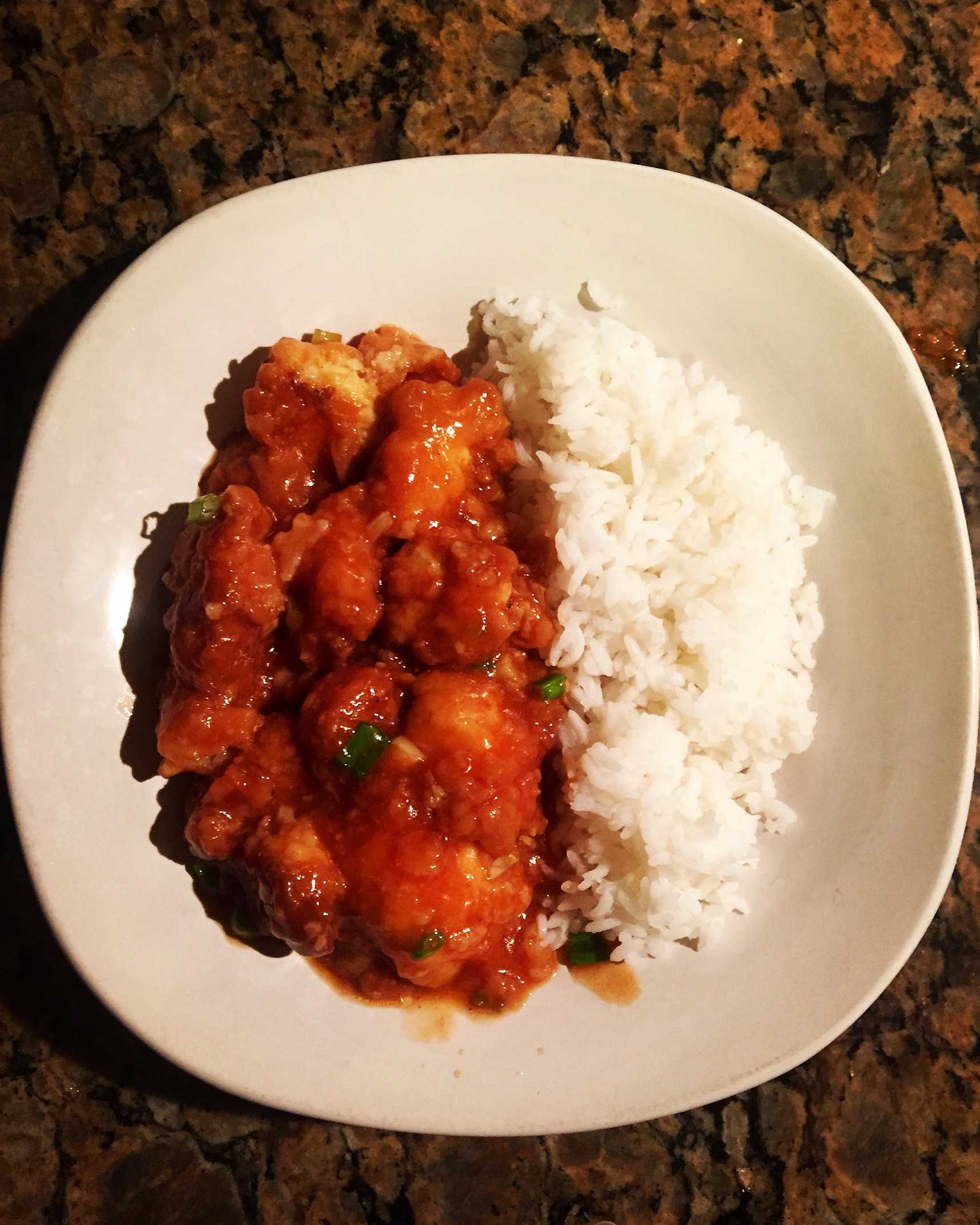 About the Contributor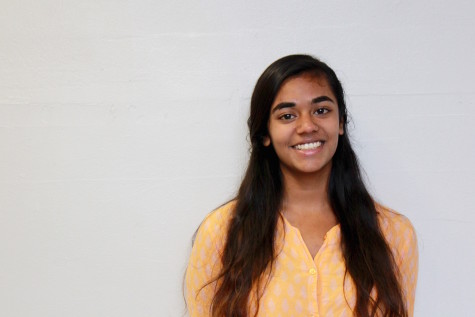 Anurima Kumar, Editor-in-Chief
Anurima is a senior at Community, and this will be her third year on the Communicator Staff. She is a co-editor-in-chief, and enjoys playing the clarinet and piano, dancing and photography.