The Final Preliminary FutureStars Show Is Filled With Crisp Vocals and Sophisticated Dances
Swaying cell phone lights illuminated Pioneer's Schreiber Auditorium during the FutureStars Saturday student show on Jan. 16. While up on stage, Julia Hale and Jonathan Lynn captivated the audience with their smooth vocal and saxophone duet of "Make You Feel My Love." The fourth and final preliminary show titled, MyTunes Now!, contained various pop songs including "Black Magic" by Little Mix, "Sugar" by Maroon 5 and "Fight Song" by Rachel Platten.
FutureStars is Pioneer Theatre Guild's annual talent competition. This year, there are four preliminary shows. Two shows took place on Friday night: "Gone But Not Forgotten" and "Get Your Groove On," and two took place on Saturday night: "Guilty Pleasures" and "MyTunes Now!" From each of these shows, three acts were chosen to advance to finals, where they will compete to win FutureStars 2016.
Micah Miller, last year's FutureStars winner, was one of the judges for Saturday night's student show. "It makes me see this whole competition in a new light," Miller said. "Because it's like I never really watched the show, so to watch it and to see it all, it makes me appreciate it that much more."
The Saturday night student show, had several acts nominated to advance to finals: "Life Is Worth Living" by Justin Bieber, performed by Will Brighton and Louisa Judge; "Earned It" by The Weeknd, performed by Nia Blair; "Make You Feel My Love" by Bob Dylan performed by Julia Hale and Jonathan Lynn; "DOZ Remix" performed by the members of DOZ – Justin Hsu, Alvin Wang, Daniel Yoo, Jaechan Hwang and Chris Chung; and "Blank Space" by Taylor Swift, performed by Rishi Nemorin and Rashmi Pandian.
Of these acts, DOZ Remix, Blair, and Hale and Lynn were chosen to advance to finals.
Laura Westervelt, a Community High School senior, attended the show and thought it was amazing. Her favorite act was Hale and Lynn's duet. "It just really spoke to my soul," Westervelt said.
The other judges, besides Miller, were Justin Choi, Lexxus Glaze, Jan Baublis and Don Packard, a Pioneer english teacher. After each act, they commented on the performance.
The show wasn't entirely singing, however. There was a host skit of Celebrity Jeopardy, which mocked Kylie Jenner, Adele, Donald Trump, Kylo Ren and a 7-Eleven employee. The hosts were Marisa Leach, Basil Baccouche, Max Housner, Merlin Garcia, Aiden Kutcher and Wouter Ritsema.
FutureStars 2016: Finals is on Jan. 23 at 7:30 p.m. Purchase tickets here: http://www.showtix4u.com/
About the Contributors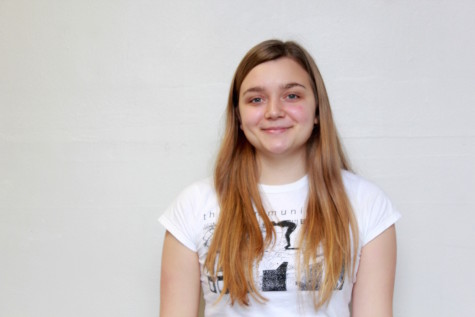 Sophia Werthmann, Editor-in-Chief
This will be Sophia's third year on staff. Her favorite things include 80 degree weather, acting, playing piano and bulletproof coffee (coffee, coconut oil, butter).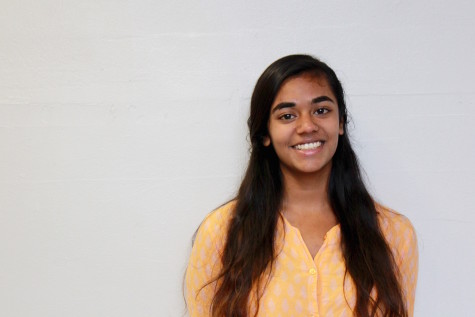 Anurima Kumar, Editor-in-Chief
Anurima is a senior at Community, and this will be her third year on the Communicator Staff. She is a co-editor-in-chief, and enjoys playing the clarinet and piano, dancing and photography.