A Symphonious Festivity
It was a night of nerves, excitement and a sense of being part of something bigger. Many students, like Calise Wang, a first violinist in the Pioneer Symphony Orchestra, have looked forward all year to this one-night-only performance at the lavish Hill Auditorium, which has hosted artists like Lang Lang, Common and Elton John. "When I perform at Hill, I do really well and it's very glorious," Wang said. "You feel really proud of what you've done."
All the anticipation and the anxiety of preparation paid off on Feb. 11 at the annual Orchestra Night where middle school and high school orchestra students from all over the Ann Arbor Public School District played some of their most ambitious orchestra repertoire. Many of these orchestras have been rehearsing their pieces for a few months. The program started off with Ann Arbor Open playing a slow and sweet piece titled "Lullaby," by Kristi Luckritz. The middle schools performed with confidence and Clague Middle School finished it all off with two pieces: "In Paradisum from Requiem in D Minor," written by Gabriel Fauré and arranged by Bob Lipton, and Gioachino Rossini's famous "William Tell Overture," arranged by Jerry Lehmeier.
The high schools opened their three pieces with Antonin Dvořak's beloved last movement from his Symphony No. 9 called "New World" (played by the Skyline Symphony), followed by the emotional yet eerie finale from Symphony No. 4 by Johannes Brahms (played by the Pioneer Symphony) and ended with the dramatic and jazzy symphonic poem "An American in Paris" by George Gershwin (played by the Huron Symphony).
There was a sense of achievement amid the air of the buzzing auditorium. The Ann Arbor Public Schools have always been very proud to have a strong music program, with many of its high school programs receiving Grammy Awards. "We take a lot of pride in the fact that 100% of our students play an instrument in the fifth grade, and that many of them continue through high school," said Jonathan Glawe, the director of the Pioneer High School Orchestras.
There was also a sense of camaraderie between the schools during the concert. While all three high schools are usually enemies in the field, they were united and giving spirited cheers for each other in the auditorium. "I'm looking forward to hearing Skyline's Dvorak's New World Symphony," Wang said before the concert.
Working with teenagers on the tough classical music is a mixed bag of challenges and achievements. "Young musicians … have a lot of spirit, a lot of things to say," Glawe said. "They have a lot of opinions, they have a lot of energy, and all of that can be channelled through the music." Orchestra Night features the hardest works that these young musicians can achieve.
Orchestra Night is an important event for young Ann Arbor musicians and educators and it was an absolute hit this year. "This is a celebration of who we are, what we've achieved, what music education can be," Glawe said. "We want to continue growing. We feel it's our responsibility with this to showcase the great things in our community in all schools."
Leave a Comment
About the Writers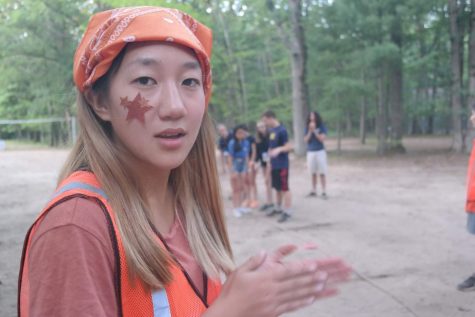 Gina Liu, Website Editor-in-chief
Gina Liu is a senior and is currently serving as a co-Website Editor-in-chief for the second year. She hopes that her experiences junior year will help guide her not only in web design/management but in life. She still loves mockumentaries, playing cello and playing varsity tennis over at Pioneer in the springtime. Additionally, she has problems remembering to drink water, and problems remembering things in general. She also placed second in The Communicator's first "Sliced" challenge.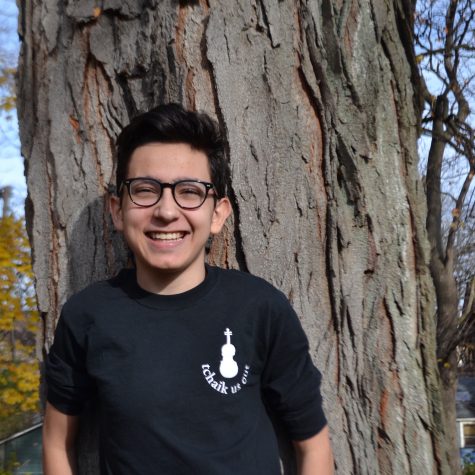 Francisco Fiori, Managing Editor
Francisco is a sophomore and is thrilled to be back to work on Communicator! He enjoys watching The Mindy Project, making others laugh and performing. Going to Journalism is always the highlight of his day, besides going to bed. His favorite foods are iced animal crackers and bibimbap from Kosmos.