Leaving Her Mark
CHS senior Maddie McCarver is currently constructing a mural on the third floor.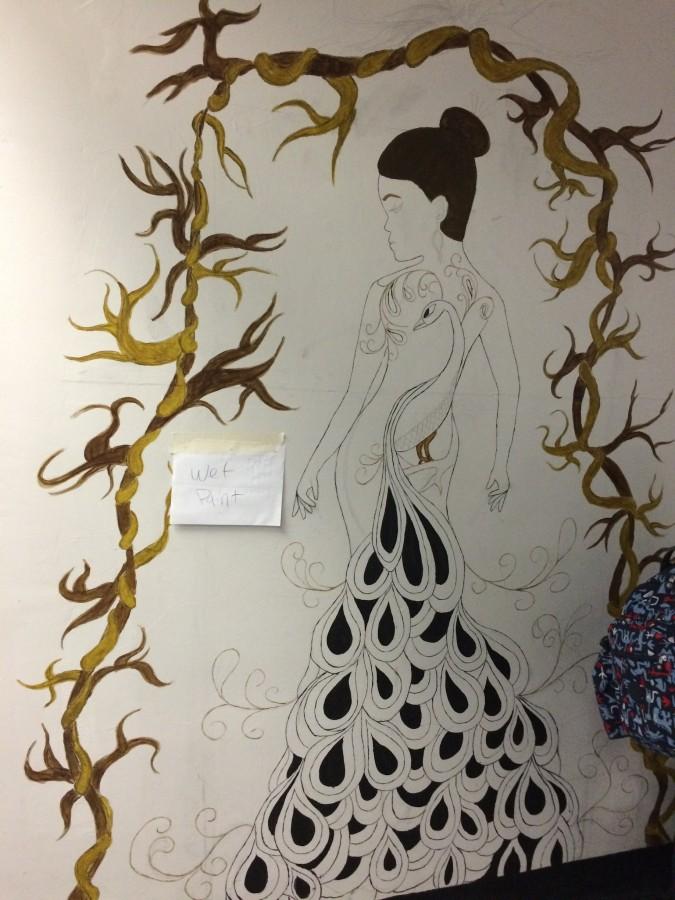 Before her clay pot was criticized by a kindergarten classmate, CHS senior Maddie McCarver had little interest in art. When another girl derided her work as "really ugly," however, McCarver used the negative feedback as inspiration. "Ever since then, I've been trying to prove myself better," she said. "I needed to prove to everyone that I can do art."
Since that fateful kindergarten art critique, McCarver has devoted increasingly more time to art. This semester, she is enrolled in two art classes, and estimates that she spends at least eight hours a week making art. Now, as she enters the second semester of her senior year, McCarver is creating a mural on the third floor of CHS as a culmination of her high school art experience. The mural occupies a place on the walls outside of Ken McGraw's classroom.
McCarver had dreams of creating a mural since her freshman year, but didn't come up with her drawing until the end of her sophomore year. Once she had thought up this drawing, she knew she had found her mural design. "I thought, 'That's what I'm going to do. I'm going to put that on the wall,'" McCarver said. "There's nothing like that on the walls at Community, so I thought it would be a cool addition."
The result is a nearly eight foot tall painting of a woman dressed in what McCarver describes as "a mixture of a tattoo and a dress," styled as a peacock. The woman is surrounded by an intricate wreath of branches. Currently, the mural is mostly incomplete — a "wet paint" sign has been taped onto the branches — and most of the color is in various shades of brown. McCarver plans to add vibrant shades of purple, blue and green.
McCarver's design plan has changed remarkably little since her first draft nearly two years ago. She has adjusted the color scheme, tinkered with proportions and added certain details. However, the mural looks quite similar to her initial vision: "It's essentially the same thing that I did before," she said.
McCarver hopes that her project will take a maximum of two months to complete, and she is confident she will finish before graduation in May. Even if she cannot finish on time, however, she refuses to let the mural go unfinished, describing unfinished murals as a major pet peeve. "I would come back after graduation to finish it!" McCarver said. "I see so many murals that are not finished, and I'm just like, 'Why did you not finish them?' It makes me so mad."
Still, while she insists that she would return with her paintbrush if necessary, McCarver would prefer to leave her mark on the CHS walls before she graduates. To enable this goal, she suggests that students avoid touching the wet paint and provide a bit of privacy — "Don't watch me while I paint," she said. "It makes me really self-conscious!"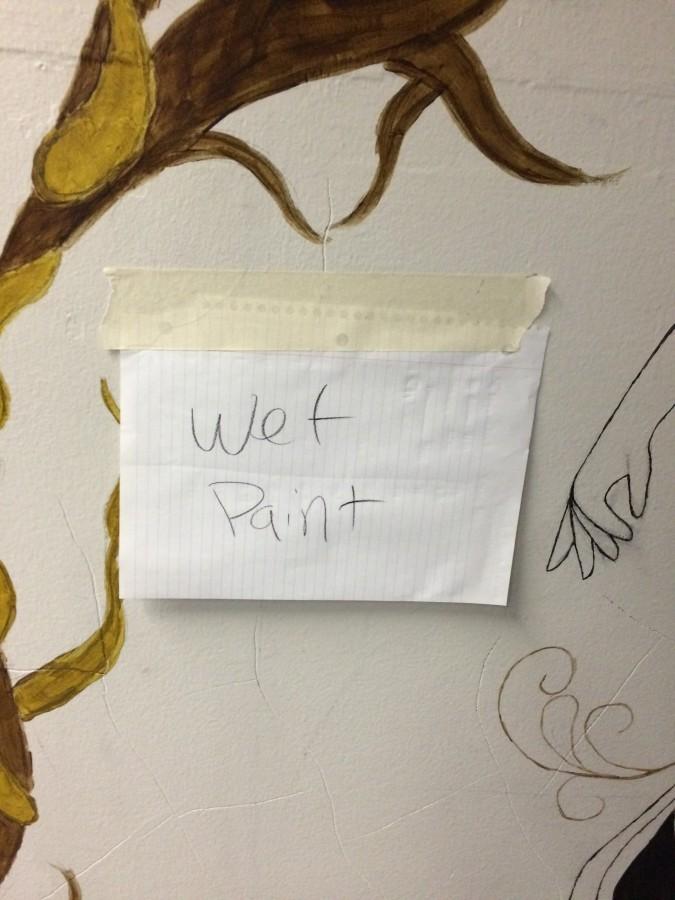 Matty Hack
About the Contributor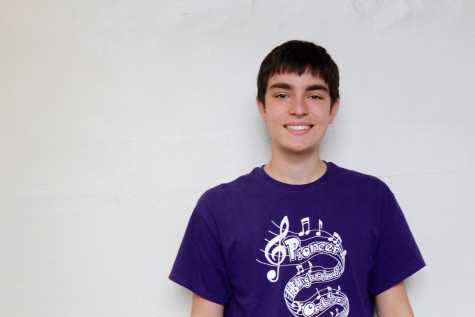 Matty Hack, Editor-in-Chief
Matty is a CHS senior and this is his third year on the Communicator Staff. He is a co-editor-in-chief and can often be found correcting pedantic punctuation errors. Matty also enjoys birds, playing violin and piano, science and petting his cats. He is pro-Oxford comma.