Volunteering In Flint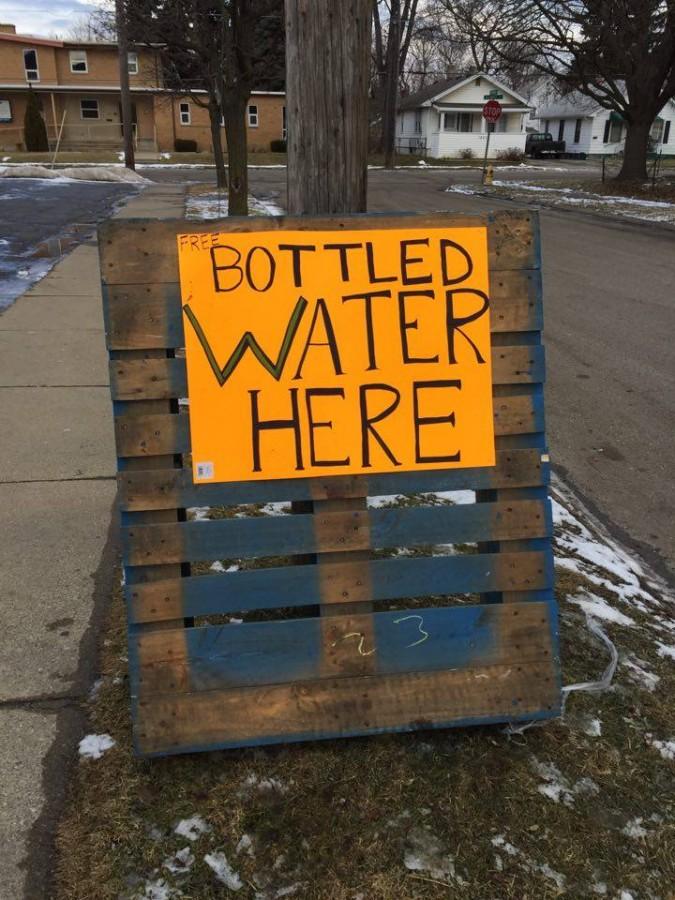 A mother of four in Flint, Michigan already has enough to worry about. Her car has been broken into and no longer works, it is hard to get internet access and she has small children to care for. After Flint's environmental crisis, she has water to worry about as well. She is now forced to figure out how to bathe her baby and clean their bottles without the basic human necessity of uncontaminated H2O.
When social worker Beverly Davidson arrived at her door, it was the first time the woman was informed that she needed a filter on her sink faucet for her water to be safe. She had been drinking the tap water during her pregnancy.
Davidson has been volunteering recently with a group called Crossing Water, a small non-governmental organization that has coordinated with churches and neighborhoods in Flint to help alleviate the water crisis. They distribute bottled water and filters and provide rapid response assistance to anyone in need. The National Association of Social Workers in Michigan has partnered with Crossing Water to recruit social workers across the state to help volunteer for this cause.
For Davidson, the cause strikes home. Her main job as a social worker is working in early childhood development, so she has worked with children affected by lead poisoning, and sees the problems it causes for them. "I've had a child in the last year or so who's had high levels of lead who had language delays and motor delays, and it's hard to definitively say it's because of the lead," Davidson said. "We know that she had high levels and we know that she had delays around the same time."
Lead poisoning is especially dangerous because it can lead to mental impairments such as behavior problems, learning difficulties and growth delays, as well as physical effects. Davidson explained, "Often times all these problems don't show up until later on in their development. And so we don't really know exactly what this will mean long-term for many of the kids who've been exposed."
The Flint water crisis has become a hot political topic at a national level. However, for the people of Flint, this is their daily life. While political leaders and candidates debate how this emergency happened and how it should be solved, volunteers are working to give immediate relief to the people caught in the crisis.
Many small, non-governmental volunteer groups like Crossing Water are working on this. The Red Cross has also stepped in and set up water distributions sites at the local fire stations. As far as governmental assistance, the Environmental Protection Agency (EPA) is conducting representative water testing and trying to reduce the water's lead levels. The Federal Emergency Management Agency (FEMA) has given bottled water, water filters and test kits to the state of Michigan, and President Obama announced $80 million for Michigan water infrastructure as part of the 2016 budget. However, the federal government has withheld a disaster declaration, usually used for natural disasters, which would allow for more federal aid.
Davidson believes a federal declaration of disaster is needed. "[This] would allow for FEMA to come in and take over and take charge, and create a temporary water system, get more neighborhood sites up and have more control and management over the response," Davidson said. "Right now it's very disorganized and very uncoordinated. It's not helping get the resolution done more quickly."
Michigan Governor Rick Snyder is facing criticism for allowing this man-made disaster to happen. Presidential candidate Bernie Sanders has called for Snyder's resignation, and some even believe the governor should face a criminal trial. Both Governor Snyder and the state government have a lot of work to do to build back public trust, especially the trust of people seeing the effects of the water crisis firsthand, such as Beverly Davidson.
"I do not think the state government has done enough to assist," Davidson said. "I think that there should be more coordination between the state government and the federal government in responding. I think that they need to take more responsibility and create neighborhood distribution sites that are easier for people, and I think they should that they should be deploying the National Guard and delivering water in the neighborhoods, so that the burden of getting water is not on residents. And I think that they should be responsible for collecting water from every house, so that residents are not responsible for bringing their samples in. I also think that they haven't responded quickly and effectively enough to figure out how to create a safe water system or even a temporary water system for the city."
As residents of Ann Arbor, only about an hour's drive from Flint, we can also do our part to lessen the effects of this crisis on the people of Flint. Davidson recommends volunteering with the Red Cross, smaller organizations, or churches to help distribute bottled water. She also suggests FlintKids.org or UnitedWayGenesee.org as two places to donate.
"People in Ann Arbor need to be aware of how difficult this is, and how important this issue is, and keep people aware of it," Davidson said.
About the Contributor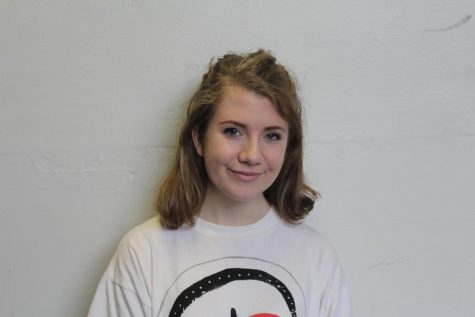 Grace Jensen, Editor-in-Chief
Grace has an odd love for palm trees which makes it especially unfortunate that she lives in Michigan. She did not know how to spell her middle name (Margaret) for the majority of her lifetime. She spends way too much time at Community High School for Communicator, Mock Trial, and Forum Council. She thinks she is better than people who don't like spicy food, and people who think they are better than other people.