"Anti" Album Review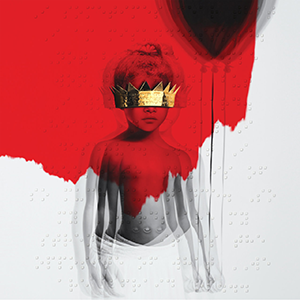 After a hiatus of almost four years, the Barbadian singer Rihanna has released her latest album, entitled "Anti." After her success with her previous album "Unapologetic", Rihanna spent roughly two years on her recordings in this album. "Anti" has 13 songs on the standard album, and an additional three songs in the deluxe version. It is her eighth studio album in her 10 year career span, with Rihanna herself being an executive producer. Along with Rihanna, producers included famous names in the business, like Kuk Harell, who has composed chart-topping songs like "Single Ladies (Put a Ring on It)" by Beyoncé.
The album is already best known for its lead single, "Work" featuring Drake, which jumped to #1 on Billboard Hot 100 in the first week of February, a week after it came out on January 27. However, the album features more dark and mysterious tunes, such as "Desperado." Although not my opinion of best song on the album, it has an addicting, slow and moody beat that is also able to feature Rihanna's vocals in a clear way. "Desperado" had vocal artists like Travis Scott and Hit-Boy as producers, which shaped the sound into something different than her usual pop and dance songs.
One of my favorite pieces from the album is "Love on the Brain," a song that can highlight how drastically Rihanna can change her music style from one song to another. Compared to "Work", the song is slower and more delicate. It has a jazz vibe to it, and in every second of the piece Rihanna pushes forward into the beat as she blends in with the smoothness of the song. Another song I enjoyed was "Consideration," which featured the American singer SZA. It is short but sweet as SZA stuns listeners with her ethereal and gentle vocals, as a steady bass drum goes off in the background. The song talks about feeling trapped in a relationship, and how they each need room to grow, a topic many people are able to relate to. My final favorite is "Close to You," a beautiful song that has a gorgeous piano melody that harmonizes with Rihanna's vocals. The lyrics focus on having to leave a relationship but still being in love.
While many have criticized the lack of cohesiveness in the album as she jumps from one music genre to another, I believe that is something only a true artist can do. Whether it is a song that is a dance anthem or an evocative piece that tugs at your heart, Rihanna is able to do it all.
Leave a Comment
About the Writer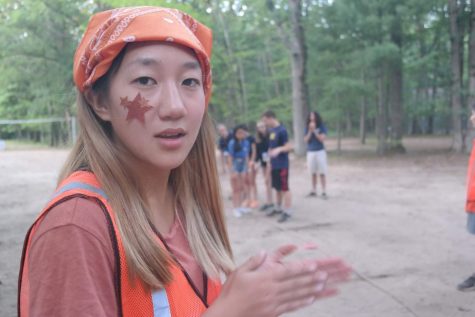 Gina Liu, Website Editor-in-chief
Gina Liu is a senior and is currently serving as a co-Website Editor-in-chief for the second year. She hopes that her experiences junior year will help guide her not only in web design/management but in life. She still loves mockumentaries, playing cello and playing varsity tennis over at Pioneer in the springtime. Additionally, she has problems remembering to drink water, and problems remembering things in general. She also placed second in The Communicator's first "Sliced" challenge.