60th Pioneer Concerto Concert
Two performances into the 60th Pioneer High School Concerto Concert, Director of Orchestra Jonathan Glawe stepped offstage into a full Schreiber Auditorium. Glawe asked if any Pioneer alumni who had graduated in the 2010s were in the audience; a couple dozen students raised their hands. As Glawe continued to ask if graduates from earlier decades in the audience, it quickly became clear that it was not only recent graduates who came back to Pioneer for this concert. Even an alumna from the 1960s was present.
The impressive alumni presence underscored the prestige of the Pioneer High School Concerto Concert, an annual opportunity for several highly talented seniors in Pioneer's music program to showcase their abilities by performing a concerto — a solo designed for a lead instrument, backed by an orchestra. Of the 27 students who auditioned for a the 60th Concerto Concert, seven were selected to play a concerto on March 30. Pioneer's Symphony Orchestra accompanied the soloists.
Two Community High School seniors performed concertos — Max Meza and Mohan Ritsema — marking the second year in a row that numerous CHS students were selected. Meza and Ritsema both play bass in Pioneer's Symphony Orchestra, and while Meza performed a double bass concerto, Ritsema played classical guitar for the concert.
The other five soloists — Kate Moss (voice), Melissa Palfey (horn), Jonathan Lynn (alto saxophone), Megan Jung (piano) and Anna Inohara (tuba) — all attend Pioneer. Lynn is also active in CHS's jazz program.
Each of the performances received rapturous applause and a standing ovation from the current students in the audience. After their performances, all of the soloists expressed pure elation, along with gratitude for the opportunity to perform in such a concert as high school students.
"I'm feeling alive — no other way to say it," Meza said after his concerto. "I feel thrilled and grateful for everyone."
The soloists were also quick to thank the orchestra, which had been rehearsing for the event for over a month. "I'm just really honored to have the opportunity to play with these amazing musicians," Ritsema said.
Many soloists felt thankful not only to have been selected to perform in the concert, but to attend a school that has a concerto concert at all. "I'm very grateful to be part of a school and a music program that has this kind of opportunity for us," Jung said.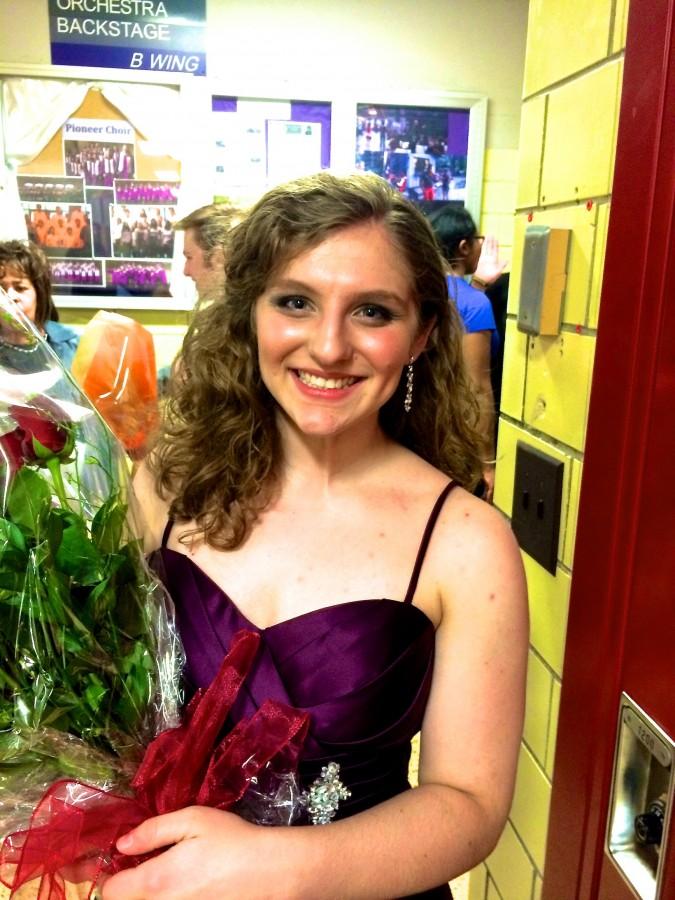 Kate Moss
Soprano
"Monica's Waltz" from "The Medium" — Gian Carlo Menotti
"I'm really really happy! I can't even explain it. I'm so happy. This concert was everything I wanted, everything I hoped it to be. I saw the effort of the orchestra, all of you guys playing … I'm so grateful for you guys." —Kate Moss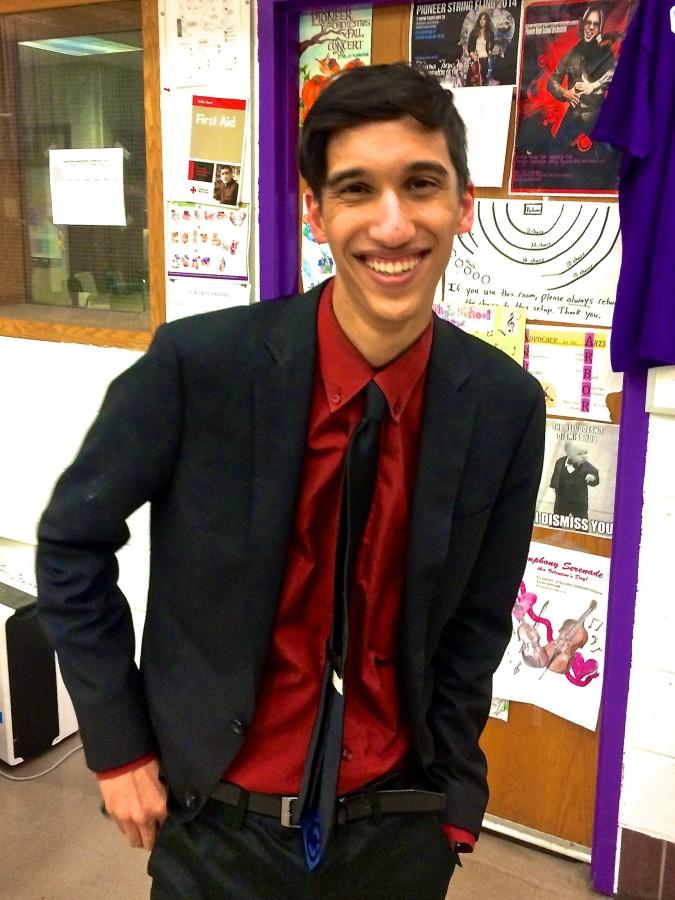 Mohan Ritsema
Guitar
"Guitar Concerto in D (RV 93)" — I. Allegro — Antonio Vivaldi
"It was so much fun … I'm just really honored to have the opportunity to play with these amazing musicians, and to be able to play the guitar in orchestra, which is pretty rare for me." —Mohan Ritsema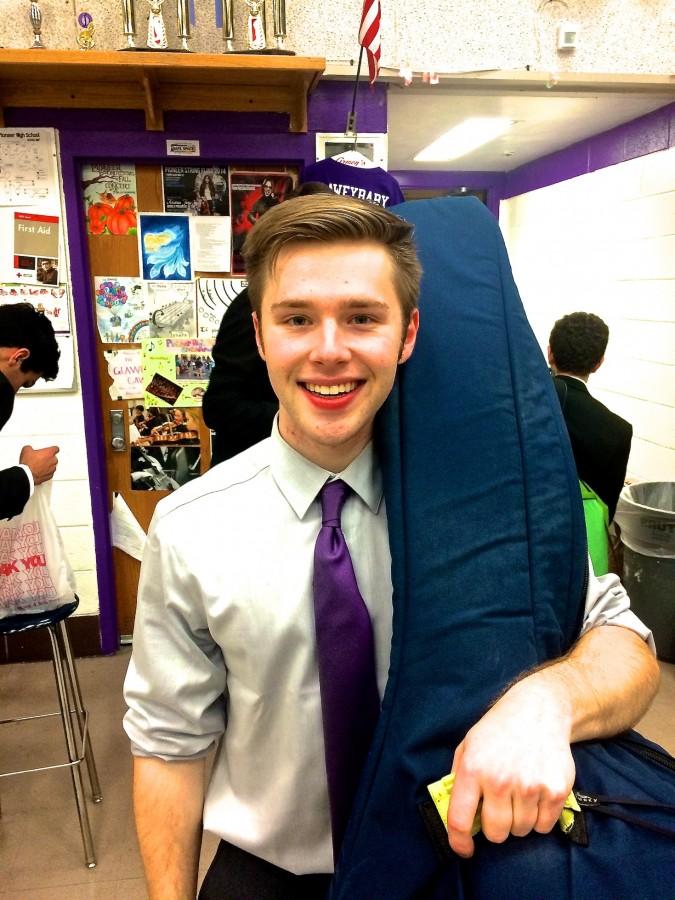 Max Meza
Double Bass
"Concerto for Double Bass, Opus 3" — II. Andante — Serge Koussevitsky
"I savored every second of it. Bass players never get to do this, so I have no idea if I'm ever going to get to do it again. Gotta make the most of it." —Max Meza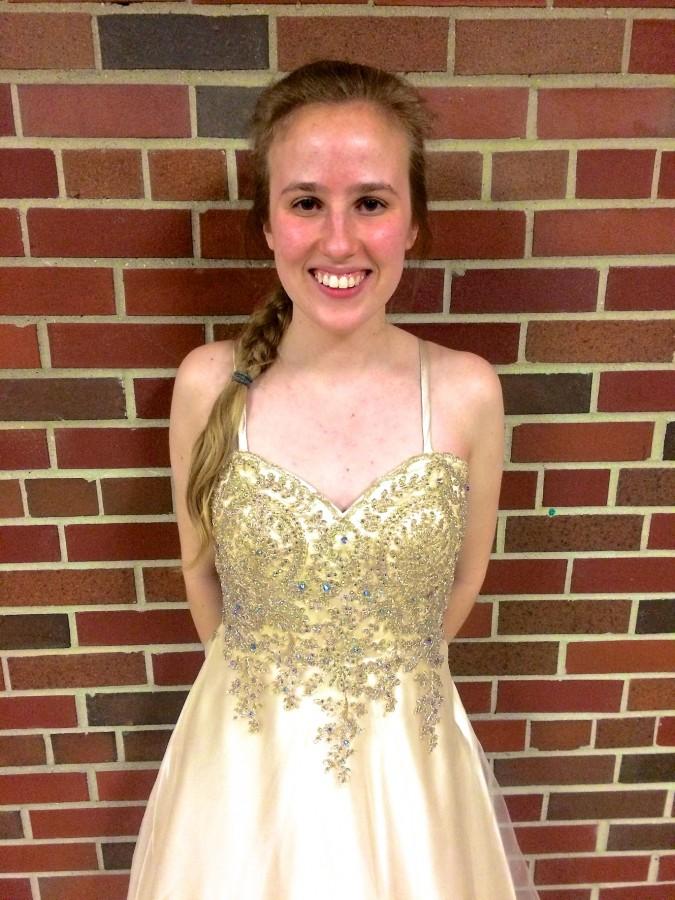 Melissa Palfey
Horn
"Horn Concerto, Op. 91" — I. Allegro — Reinhold Glière
"I survived! It was pretty scary and I survived it. So I feel good … This is an amazing opportunity. I'm really glad I had this. A lot of people don't get this in high school and I'm really glad that I get to." —Melissa Palfey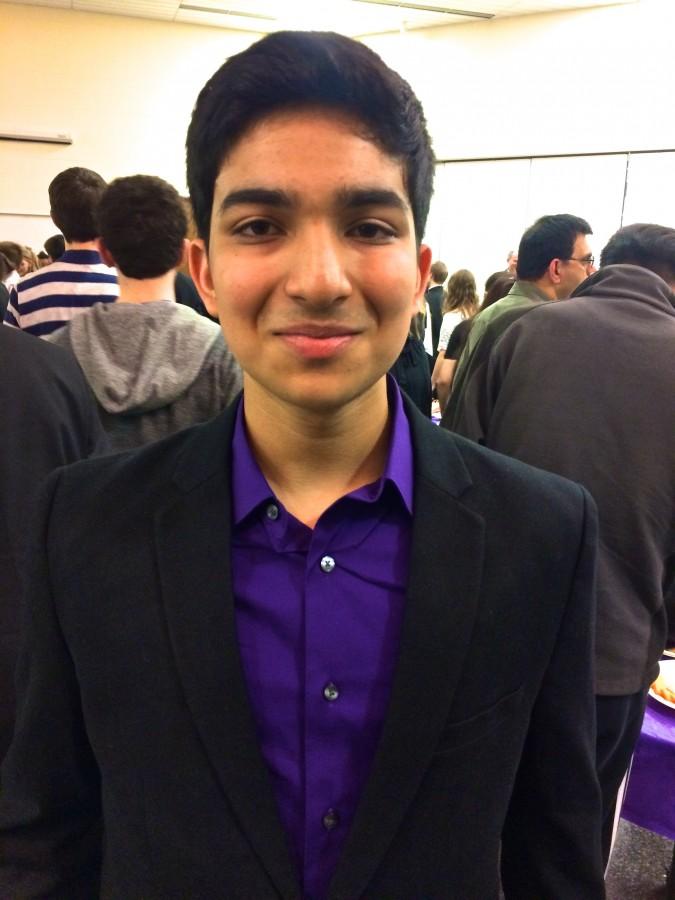 Jonathan Lynn
Alto Saxophone
"Saxophone Concerto in E flat Major, Opus 109" — I. Allegro moderato — Alexander Glazunov
"I feel so good. I'm so happy — I feel really honored to play with the orchestra and this is just a dream come true to me." —Jonathan Lynn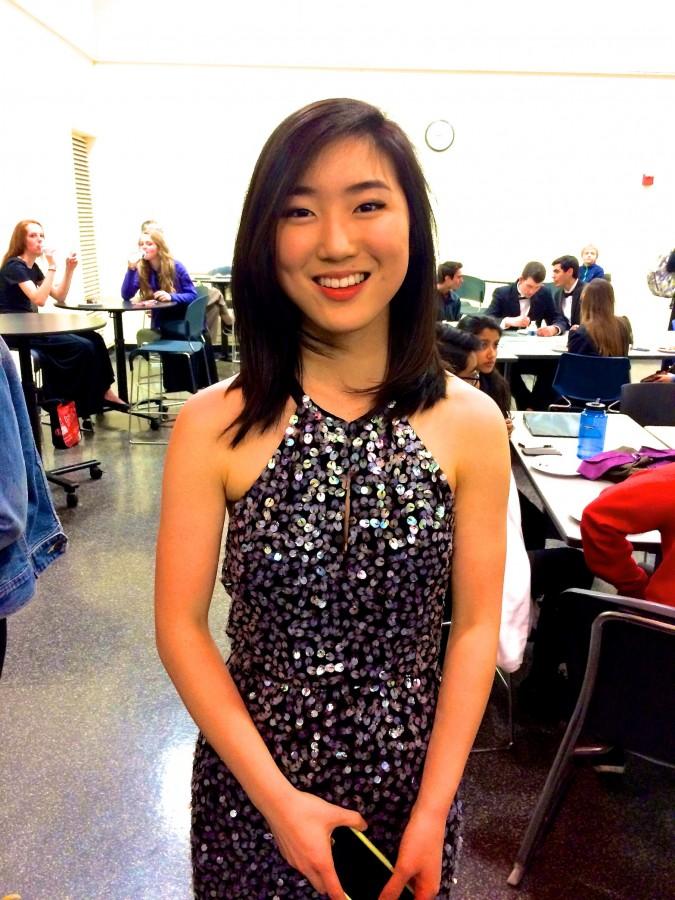 Megan Jung
Piano
"Piano Concerto No. 20 in D minor K.466" — I. Allegro — Wolfgang Amadeus Mozart
"I'm feeling overwhelmed and really excited. I'm so glad that everyone came to support everyone. I think everyone did really well today. I'm very grateful to be part of a school and a music program that has this kind of opportunity for us." —Megan Jung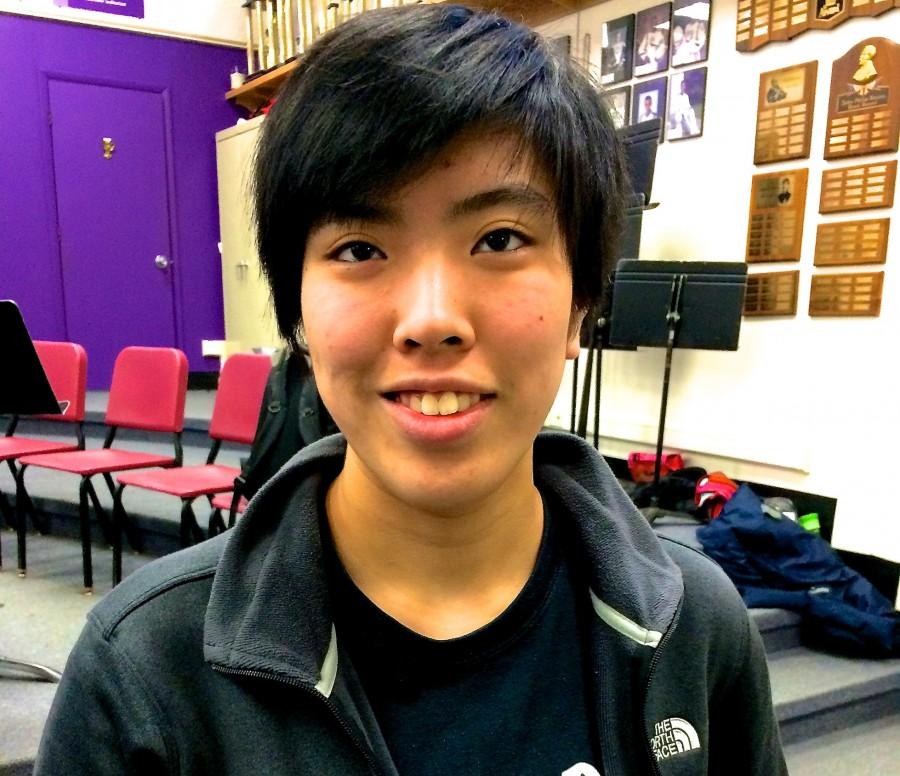 Anna Inohara
Tuba
"Concerto for Tuba and Orchestra" — II. Romanza, III. Finale: Rondo alla Tedesca — Vaughan Williams
"I've prepared for it but I didn't think I'd get it. It's kind of something that I could represent the low brass section, I could represent what Pioneer is, and I could do that to people who aren't music people or people who aren't as related to Pioneer High School." —Anna Inohara
About the Contributor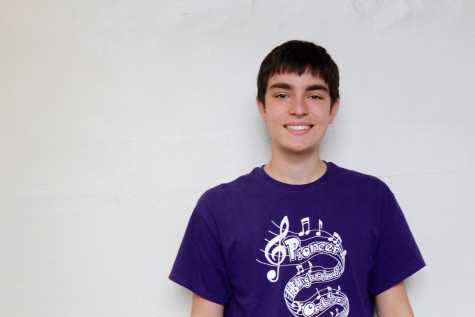 Matty Hack, Editor-in-Chief
Matty is a CHS senior and this is his third year on the Communicator Staff. He is a co-editor-in-chief and can often be found correcting pedantic punctuation errors. Matty also enjoys birds, playing violin and piano, science and petting his cats. He is pro-Oxford comma.