Morgan Forum Wins BSU Talent Show
Inside Room 220, Quinn Strassel was a blur of motion, putting the finishing touches on his forum's act for the BSU Talent Show. In between handing out purple and red wigs, large sweatshirts and assigning dance positions, he called to senior Laura Westervelt to review the movements again. Meanwhile, in Craft Theater, Jack Wagner and members of the CHS jazz band, Tempus Fugit, finished their last sound check and began to play as students trickled in.
Within minutes the theater went from nearly empty to so full that students were eagerly lining up outside, waiting for seats. "We need everyone to move forward," said Strassel, trying to make as much room as possible for students to sit. The air was filled with voices of students waiting for the show to begin, the jazz band playing in the background and performers preparing to go on
Once everyone was seated, Wagner grabbed the microphone and made an announcement that caused applause to spread through the room. Unbeknownst to the members of Tempus Fugit, they had just won the biggest worldwide contest for high school jazz musicians, "The Downbeat Magazine Outstanding Performance Award," in the High School Combo contest. This was the first time the band members heard the news.
Masters of Ceremonies, Aidan Wada-Dawson and Clarence Collins III, then announced the first act, a presidential debate put on by Chloe Root's forum. This was followed by the forums of Robert Morgan, Diane Dudley, Robbie Stapleton and Quinn Strassel respectively. While each forum had a different approach and "talent," multiple involved rapping and dancing.
After the participating forums had performed, the students waited anxiously for the judges to finalize their scores. Forums were scored based on unique creativity, humor and audience involvement, preparation and how many members of the forum were involved. Marcy McCormick, Craig Levin and Jack Wagner discussed who they believed had earned the titles for 2016.
In third place was the Dudley forum; in second place was the Strassel forum; and in first place was the Morgan forum.
"I'm so proud of these guys to get up on stage because we had some reservations before the show," Morgan said. "We weren't sure if we were ready."
"But after today we knew that we would be," joked freshman Aris Chalin.
Though the forum had originally practiced a more complex step routine, they simplified it for the show. For Morgan, this was his forum's first talent show, though he had previously been to the BSU Talent Show when he was a student teacher for Judith DeWoskin.
"It felt very rewarding to be recognized as a forum," Chalin said.
Strassel, forum leader of the second place winners, considered their win a success because they had spent little time practicing. They had only created their routine on the day of the talent show. Strassel offered to write a rap if the students would dance and sing along. Laura Westervelt choreographed a quick dance for the forum members and they completed their look with Dr. Seuss-themed clothing and other props.
"It seems like there's been a lot going on and it was really hard to find time to prepare," Strassel said. "You do need somebody, you need a student leader or two to take the lead and Laura Westervelt was great."
Overall, it seemed that the show turned a normal Tuesday afternoon into a lively experience for the Community students and the humble winners in Morgan's forum.
"If I could give out an award I would have given it to Graham DePriest for that dance because he was so serious about it," Morgan said. "He was very focused."
Leave a Comment
About the Contributors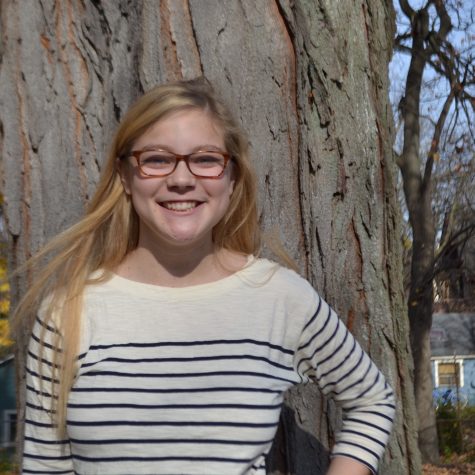 Alexandra Hobrecht, Print Editor-In-Chief
Alexandra is somehow a senior this year. Much to the concern of her friends, she likes having unread messages in her email inbox (7,484 so far). She enjoys pretending she is in a lifelong music video and impresses people with her singing skills. Someone once even compared her to the Muppets, though she has yet to audition. She quotes The Office daily, is currently learning sign-language and loves peanut butter toast.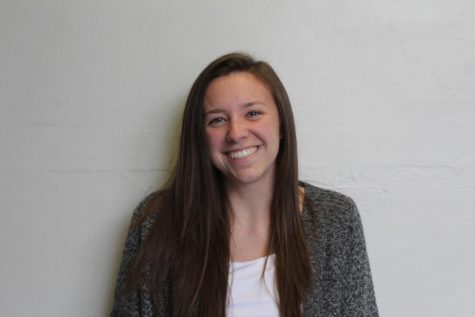 Megan Syer, Editor-in-chief
Megan is a senior at Community High School, and this is her fourth year on staff for The Communicator. Her hobbies include photography, graphic design, and singing. She loves musicals, especially "Dear Evan Hansen," "Into the Woods," and "Hamilton." Megan can usually be found in the third floor computer lab working on The Communicator, and it is extremely rare to find her anywhere else. Her favorite dessert is Tracy Anderson's famous cookies, and she refuses to believe that Tracy gets the recipe from the back of the chocolate chip bag since she cannot replicate it.