Clinton Rises Up and Calls Out Voters
OCT. 10 – 4,000 people gathered in the Matthaei Center at Wayne State University in Detroit to see Hillary Clinton speak just 15 short hours after the conclusion of the presidential debate in St. Louis, MO with Republican nominee, Donald Trump. Upbeat, pop and Latin music filled the arena welcoming the diverse crowd as they awaited Clinton's arrival.
"I'm with her! I'm with her!" the crowd chanted in unison prior to the speeches beginning.
Detroit Mayor, Mike Duggan, was the first to take the stage and was quick to confirm that he would be supporting Clinton throughout the remainder of this year's election season. He brought Donald Trump's downfalls into light and questioned the leaked audio alluding to sexual harassment, which Trump excused as "locker-room talk" and applauded Hillary for "fighting for us every day, year in, year out."
Wayne State Prof. Mark Gaffney focused his speech on the rising tuition costs. "Everyone needs to understand the importance of access to higher education," Gaffney said. "The amount of money that you and your family makes should not determine whether or not you can benefit this nation by going to college."
When Sen. Debbie Stabenow spoke she took stabs at Trump's campaign. "If Trump is so concerned about American jobs, he can close those factories and bring those jobs home," Sen. Stabenow said. "The only change Trump cares about is the change in his own pocket."
With every speaker, there was another push for people to get out and register to vote before the voter registration deadline, Oct. 11. Speakers at the event also urged everyone to bring others along.
"If you're not registered, this is the moment, this is the moment to register. And then we have to vote as if our future depends on it, because it does," Sen. Stabenow said.
One of the first points Clinton brought up and repeated throughout was that the government and economy should work for everyone, no matter race, gender or religion.
"I believe our economy should work for everyone, not just those at the top," Clinton said. "And I'm closing my campaign the way I started my career, fighting for kids and families to make sure every single person in this country has the chance to go as far as your hard work and your talent will take you."
Clinton spoke about how she and Bernie Sanders collaborated on a policy for debt-free college. Clinton's plan for college, in addition to other platforms of hers, have dramatically changed since the primaries after she began sharing ideas with Sanders. "Sen. Sanders and I ran a campaign on issues, not on insults, and I'm proud of that," Clinton said, "If your family makes less than $125,000 a year, it will be tuition free. And if it's more than that it will be debt-free."
Equal pay and the gender wage gap were also issues brought up by Clinton. "I want to finally guarantee equal pay for women's work," Clinton said.
Clinton also touched on her upbringing and her family's history. "It wasn't easy. My grandfather on my dad's side was a factory worker. My dad was a small businessman who worked really hard. My mom was abandoned and neglected as a child, and it was really only the kindness of people that she got through her childhood, and she was working as a maid and a babysitter by the time she was 14, so I take none of this at all for granted."
"We all know who Donald Trump is, but the real question for us is who are we?" Clinton said. "I would argue, we are not who he is. We are taught to, and we should, respect each other, lift each other up and celebrate our diversity. That's the country I know and love and that's the country that this generation is going to make stronger, more open more tolerant."
"Here's a man who has insulted not just women, but African Americans, Latinos, people with disabilities, Muslims, POWs and so many more," Clinton said about Trump. "Donald Trump spent his time attacking when he should have been apologizing."
Clinton also focused her speech on how she plans to win the 2016 election. "That's how we are going to win, with the biggest turn out that we have seen in a really long time and the reason it's going to be a big turnout is because people know what's at stake with this election," Clinton said. Supporters in the audience raised "Love Trumps Hate" and "Never Trump" signs in agreement.
"We are getting more and more support not just from Democrats but from Independents and Republicans," Clinton said.
Clinton also made sure to make a point about this election's importance. "The next 30 days will shape the next 30 years," Clinton said.
Clinton's final words to the crowd were, "We are stronger together and love trumps hate," after which the crowd erupted into applause and "Rise Up" by Andra Day sounded throughout the venue.
View Comments (1)
About the Contributors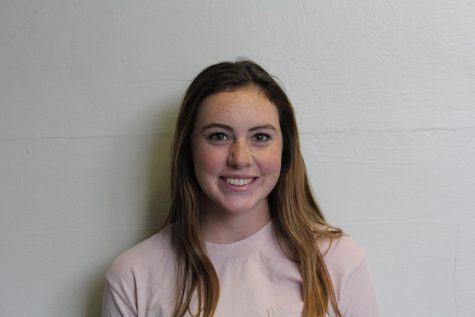 Claire Middleton, Social Media Editor
Claire is a junior at CHS and this is her third year on the Communicator. She is normally seen with her best friend Camille. She doesn't have a lot to say right now other than she loves The Communicator with her whole heart.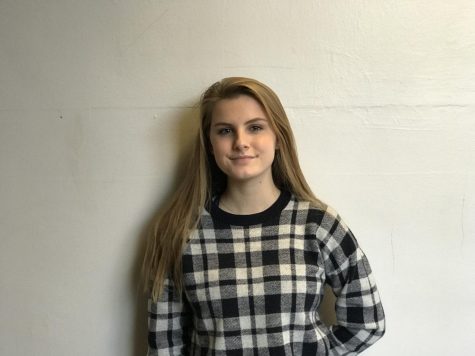 Sophia Rosewarne, Managing Editor
Sophia is a junior at Community. This is her third year on staff and she is a managing editor this year. In her free time she works at Sparrow and tutors at Peace Neighborhood Center. She plays tennis at Skyline in the spring and likes to snowboard in the winter.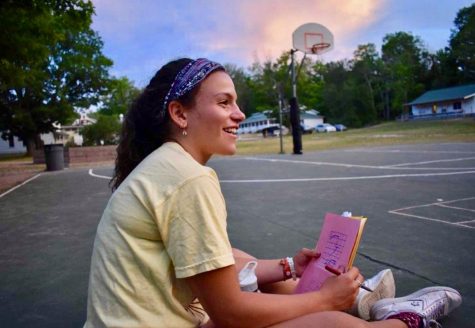 Cammi Tirico, Print Editor-in-chief
Cammi is in her fourth year on staff and is a senior at Community. This is her second year making up 1/4 of the print editor-in-chief team. When not working on The Communicator, she can be found playing golf and basketball for Skyline, lawyering at Mock Trial, singing camp songs off key at Camp Al-Gon-Quian or climbing trees. Cammi's favorite part of journalism is when an interviewee says something special or powerful out of the blue. Two averagely fun facts about Cammi are that 1 ) she is scared of lightning but loves rain and 2) her favorite shape is a triangle.