Clinton Returns to Detroit With Just Four Days Until Election Day
NOV 4. – A mere four days before the highly-anticipated 2016 presidential election approx. 3,500 people gathered in shed three of Detroit's Eastern Market. Attendees waved a sea of red, white, and blue signs with the words "Stronger Together," "USA," "She's with Us," "Change Maker," "Stronger America" and "I'm with Her" as they awaited the arrival of Democratic nominee, Secretary of State Hillary Clinton.  
Both Clinton and Republican nominee, Donald J. Trump have amped up their time spent in Michigan during the week prior to the election. Trump and his children plan on visiting Michigan before the election and Clinton and Sen. Bernie Sanders have been rallying the past week in Michigan to get as many people as they can out to vote.
First on the stage was Mayor of Detroit, Mike Duggan, to give a glowing endorsement to Clinton. "Michigan could decide the direction of this country…and it is possible that Michigan is this years Florida," Duggan said. He ended his endorsement with "Elect Hillary Clinton!"
Rep. Carolyn Cheeks Kilpatrick of the 14th district stated, "Every woman in this room, we have a mission for the young girls standing in this room." The crowd of thousands roared with cheer as she continued to give her support to Clinton.
Rep. of the 13th district John Conyer said, "We will be proud of all the people we talked to, all the doors we knocked on and all the telephone calls we made because we're going to win."
 "This race is about who we are."  said Sen. Gary Peters, "This race is about our values. This race is about America,"
Sen. Debbie Stabenow was ecstatic to endorse Clinton in what she said was one of her favorite places, the Eastern Market. "This Tuesday we have a chance for the first time in our country's history to truly show, not tell, show every little girl that just like her brother, she can dream the biggest of dreams and make them happen in America," Sen. Stabenow said.
"Voting is the great equalizer because It doesn't matter if you're a billionaire or you have a nickel in your pocket. You have one vote everybody," Sen. Stabenow said. "Tuesday is the day where we shall vote. Our voice, our power our citizens. And we've got to make sure everybody gets out and votes for Hillary Clinton as the President of the United States of America"
Owner of the Dallas Mavericks and star on ABC's "Shark Tank," Mark Cuban was next to take the stage to endorse Clinton. "It's no longer about the candidates. It's about us," Cuban said.
 Thousands welcomed Clinton to the stage with an immense roar of applause Her first words being "I'm so glad to be back in Michigan."
 "If I am honored enough to be your president I will wake up every day in the White House and I will work for you and your families," said Clinton.
Clinton quoted Michelle Obama saying that the presidency does not change who one is, but reveals it. "Now we see who Donald Trump is," Clinton said.
Clinton raised the question, "If he doesn't respect all Americans how can we trust him to serve all Americans in the future?"
"Imagine a president who demeans women and mocks the disabled. Insults African Americans and Latinos and Muslims. Who personally engages in busting unions and preventing people from having rights," Clinton said evoking a roar of applause from the crowd.
"Come January 20th America is going to have a new president," Clinton said. The crowd responded with fingers in the air pointing to Clinton chanting "YOU! YOU! YOU!"
About the Contributors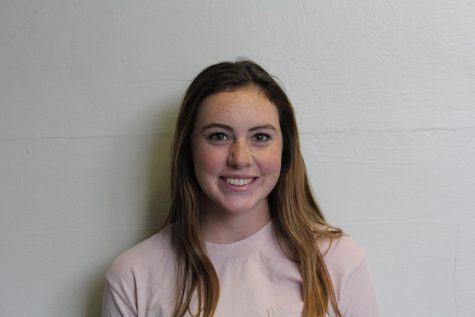 Claire Middleton, Social Media Editor
Claire is a junior at CHS and this is her third year on the Communicator. She is normally seen with her best friend Camille. She doesn't have a lot to say right now other than she loves The Communicator with her whole heart.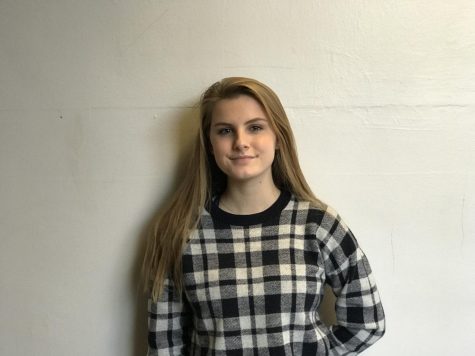 Sophia Rosewarne, Managing Editor
Sophia is a junior at Community. This is her third year on staff and she is a managing editor this year. In her free time she works at Sparrow and tutors at Peace Neighborhood Center. She plays tennis at Skyline in the spring and likes to snowboard in the winter.