Review: The Book of Mormon National Tour Charms Its Way into Detroit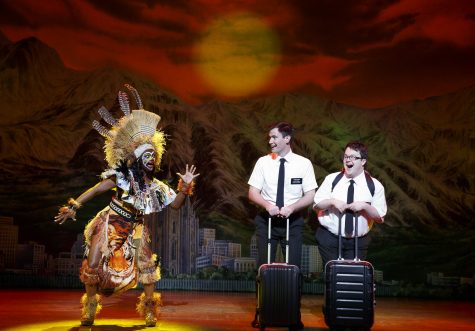 The Tony-award winning musical The Book Of Mormon has officially come to town, and it is downright delightful, pleasingly uncomfortable and all around hilarious. The show's catchy music and ridiculous humor come to life immediately as you stare up at a stage of lavender, white and purple clouds.
The masterminds behind this show, Trey Parker, Robert Lopez and Matt Stone, are also the creators of the popular television series South Park. Their screenwriter-style writing is apparent throughout the show, as jokes follow jokes and more jokes. The fast-paced book and catchy score are the basis of this extraordinary and clean production. The precise and beautiful staging can be credited to Parker and Casey Nicholaw.
The story follows two young Mormon missionaries, Elder Price and Elder Cunningham. Together, they enter a time in a young Mormon's life that is looked forward to from the day they are first baptized: the mission. Price and Cunningham are paired up and sent off to a remote village in Uganda with one goal in mind: to convert and baptize as many people as possible. As Price and Cunningham begin to adapt to life in Uganda—or rather Uganda adapts to them—they soon realize converting Ugandans is no simple feat, throwing them into a comical adventure to save their new friends from spending eternity in "Spooky Mormon Hell."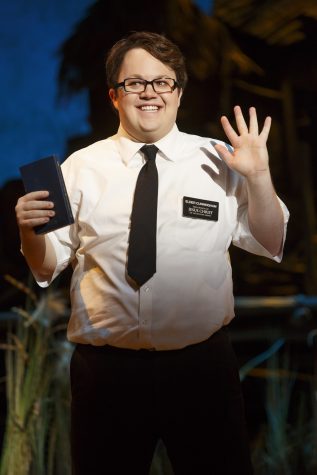 Gabe Gibbs and Cody Jamison Strand lead a cast of young men with such flawless movement and comedic brilliance. The first number featuring these men demonstrating their promotional abilities, entitled, "Hello" is hilarious in its repetitive and almost psychotic nature. Elder Price, played by a charming Gibbs, and Elder Cunningham, a lovable Strand, are polar opposites—both in their physicality and temperament. Price is a handsome, tall, thin and borderline self-obsessed textbook Mormon. Cunningham, a short, chubby, adorable, bundle of joy, longs for the approval and friendship of Price. Kristen Jeter, the Nabulungi understudy, gave an utterly emotional performance of a young Ugandan girl with hopes of leaving her village and traveling to the magical land of Salt Lake City. Her second-act reprise of the chant "Hasa Diga Eebowai" is among the rawest moments in the show. As she falls to her knees in tears, saying "Hasa Diga Eebowai! You gave me a dream- but it was all a lie!" the audience catches a glimpse of the deeper hardships the show is truly derived from. Daxton Bloomquist, who plays Elder McKinley and Moroni, is a particular standout among the men. His portrayal of a somewhat-closeted gay Mormon is hysterically funny and in a truer sense reveals a bigger issue in the show.
A more sensual moment is the drastic transition—both visually and emotionally—between the Salt Lake City Airport and rustic Uganda. The curtain lifts and we see Scott Pask's rustic and breathtaking set of a rugged village, with oranges and browns strewn across a stage dressed with wagons and women in patterned clothes. The contrast between Ann Roth's costumes for the Mormon's and the Ugandans is so drastic that it so perfectly portrays the distinct differences in their lives. The orchestrations of Larry Hochman and Stephen Oremus are a highlight, as the orchestra starts each act with a "bang." These extravagant entrances practically lift you out of your seat.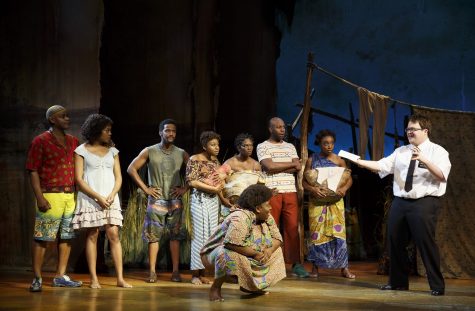 Perhaps the most memorable part of this piece of theater is the ability for everyone to so easily fall in love with every character, whether it is through one interaction or a through song. The cast of The Book of Mormon reaches out for our hearts— and makes us fall out of our seats laughing—from the moment they step on stage, and this is the true brilliance of theater.

The Book of Mormon runs at the Fisher Theater from November 1-13. Shows Monday-Saturday evenings are at 8PM, Sunday evenings are at 7:30 PM, and Saturday and Sunday matinees are at 2:00 PM. The show is not recommended for children under the age of 13. (Information courtesy of www.broadwayindetroit.com)
About the Contributors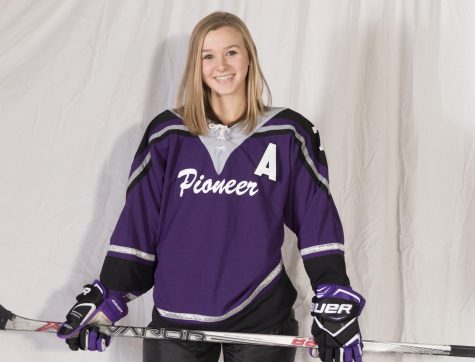 Ava Millman, Print Editor-in-chief
Meet Ava. Ava enjoys playing ice hockey, doing CrossFit, baking and journalism. She has been on staff for three years and is now an Editor-In-Chief for The Communicator Magazine. She can talk about fonts forever and firmly believes that Helvetica Neue is superior to everything else. When not working on the Communicator or at practice, Ava spends the majority of her time in the hot tub in her backyard. A few of her favorite things include Diet Coke, LuluLemon and her overweight puggle named Tanner.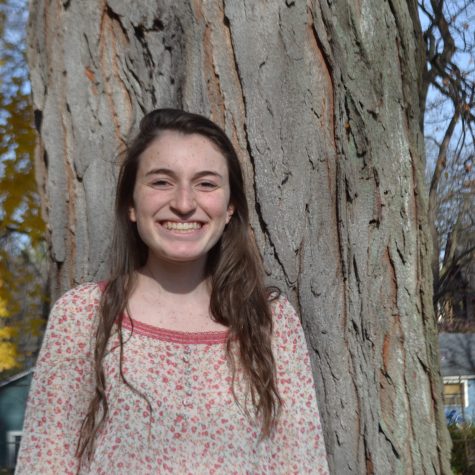 Isabel Ratner, Print Editor-In-Chief
Isabel can most often be found in the Craft Theater up to many shenanigans. She is extremely passionate about Mac&Cheese, musical theater and dance parties. She believes that daily cuddles with dogs are a necessity and she drives a stick shift car with a key that looks like one for a house. She is still looking for a place to park during school.