Dance Body Hosts Annual Concert at Forsythe Middle School
JAN 11 – A hush swept through Forsythe Middle School's auditorium late Wednesday night. Rain melodiously pounded the roof, soon forgotten as the music started and dancers filled the stage. The CHS Dance Body concert had begun.
As "Hands Playing Butterfly" by Efterklang started off the show, the event quickly got rolling.
The current members of Dance Body are juniors Kaleb Doughten-Priuska and Grace York; sophomores Anna Dinov, Nicole Tooley, Andie Tappenden, Isa Grofsorean and Emily Lancaster; and freshmen Anja Jacobson, Sylvia Gabriel, Molly Maloy and Aliza Breakey-Ways. Performances included solo acts, trios and full cast dances. The first dance was choreographed by Jodie Randolph, an Artistic Director from the Pure Existence Dance Company, though most were choreographed by the students.
Each dance was introduced by CHS junior Danny Freiband, who emceed the event. There was a short description of the choreography and the selection of the song. For example, the closing piece "Partition" was meant to evoke feminist messages.
Freiband also played guitar and sang in between performances, to give dancers time to change.
Songs such as "Lose It" by Oh Wonder and "When I Grow Up" by The PussyCat Dolls were well integrated into the pieces and quite a few pieces by Beyonce also made an appearance.
With each dance the outfits changed, from casual dance attire including tank tops and leggings, to elegant dresses, and everything in between.
The Community Dance Body dancers were also joined by the X2 Dance Company, a pre-professional contemporary dance group. The Ann Arbor dance group accepts members from grades 9-12, and aims to provide a professional dance environment.
X2 Dance Company performed three different dances, performing modern yet elegant displays.
"Partition" by Beyonce blasted through the speakers as the dancers concluded the show with a notable finale, choreographed by Anna Dinov and Grace York.
The dancers, sweaty and happy, ran onstage for a final bow to the audience's enthusiastic applause. The rain had slowed to a quiet drum as the dancers filtered out to greet supporters. The two hour long concert had ended, and with it, another great performance from the Dance Body program.
About the Contributors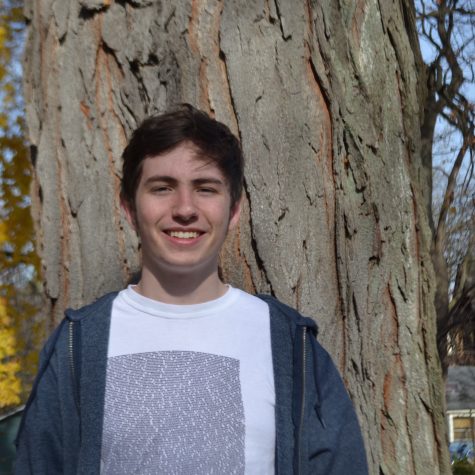 Josh Krauth-Harding, Print Editor-In-Chief
Josh enjoys being a stereotypical perspective art-school kid and caring more about his cats than his own well being. He strongly dislikes the word moist but is okay with it if it's used in context. However, he believes that the word chunky should never, ever be used. If Josh isn't busy designing for the Communicator, he's probably busy trying to use big words like 'iconography' to impress other people around him.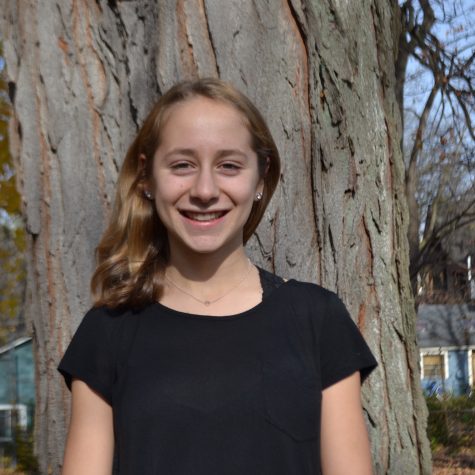 Maggie Mihaylova, Managing Editor
Maggie likes to go by Mags or Magdalena, but only by those real tight friends like her mom. She loves to travel, especially to her home country of Bulgaria (except for that one time she was detained). E
lla también le gusta el idioma y la cultura Español, y quiere vivir con su tía en Barcelona. Gone with the Wind changed her, Paulo Coelho inspires her and Carli Lloyd awes her. Maggie also prides herself on being that one friend who calls the restaurant to order pizza.