Laith Al-Saadi Performs at Fundraiser Kick Off
On Fri., Nov. 11, former contestant on 'The Voice' and Community High School graduate, Laith Al-Saadi performed at Briarwood Mall to kick off The Salvation Army Christmas Red Kettle Bell fundraiser. Proceeding Laith's performance, a representative from The Salvation Army came to the stage to speak about the goal of The Salvation Army and the importance of "the season of giving." Working not only in the holiday season, but 365 days a year, The Salvation Army strives to improve the lives of people in need.
"This is the time for us to join together to make a difference in our community," the Salvation Army representative urged.
The Salvation Army challenges everyone to go out and make a difference this holiday season. Whether that means donating money, toys, clothes or even just going around and making others aware that there are always people in need our community.
"That's what we're about, that's what we've always been about, that's why we're here and that's why we're not going anywhere because we at The Salvation Army believe that we can make a difference in the lives of people."
The audience applauded as the Salvation Army representative left the stage and Al-Saadi walked up onto the stage. Al-Saadi played a couple of songs off of his most recent album, which he had released in 2013, "Real": "Gone" and "Last Time You'll See Me Cry." He finished the show with "Turn the Page," a cover of a song originally sung by fellow Ann Arbor raised musician, Bob Seger. After the show, fans waited in line to purchase copies of "Real" and have them signed by Al-Saadi.
Within the past year, Al-Saadi has appeared on the television show 'The Voice,' as well as performed at a number of venues in the Ann Arbor and Detroit area. Al-Saadi's career began while he attended Community High School and was involved in the school's jazz program led by Mike Grace. During his high school years, he also belonged to "Blue Vinyl," a band he and a few other friends had formed, which opened for many famous artists including Chicago blues musician Buddy Guy. Al-Saadi recalled his experiences performing four to five nights a week while he was in high school, "It really taught me that I could go out and really make a living on playing music," he said. "And I thought that was awesome because leaving high school, I actually felt confident that I could make it."
"Community had a huge impact on me," Al-Saadi said. "I sometimes wonder if I would have finished high school and certainly in my college years if it weren't for an environment like Community." Al-Saadi believes that Community played a key role in his graduation from the University of Michigan, where he studied Jazz Guitar and Bass. While Al-Saadi attended U of M, he continued to perform and play alongside various Detroit-based musicians.
Aside from being a singer and musician, Al-Saadi writes his own songs. "Inspiration comes from different places all the time," Al-Saadi said. "I just try to be open to all forms of inspiration when they strike. I could be driving home from a gig at night and the windshield wipers would be on for a while and I'd just go with the beat from that."
Over the course of his music career, Al-Saadi has gotten inspiration from many well known artists, but the reason he started playing music is because of The Beatles, his favorite band growing up. Al-Saadi taught himself to harmonize and play the guitar by listening to songs by The Beatles and looking at their song lists.
Singing on The Voice was an interesting experience for Al-Saadi. He was not accustomed to the constant attention from the cameras. "I don't really get nervous much these days," Al-Saadi said. "It was funny because after performing for as long as I have, that did make me feel nervous because it was a very foreign environment."
However, Al-Saadi believes that he made a good decision in participating on 'The Voice.' "It was definitely a positive experience," he said, "it has done great for me career-wise and I'm very happy that I did it."        
"We are always gonna have differences, we are always going to have things that could divide us, but at this time, the season of giving, we have reasons to join together to change the lives of people that are in need."
About the Contributors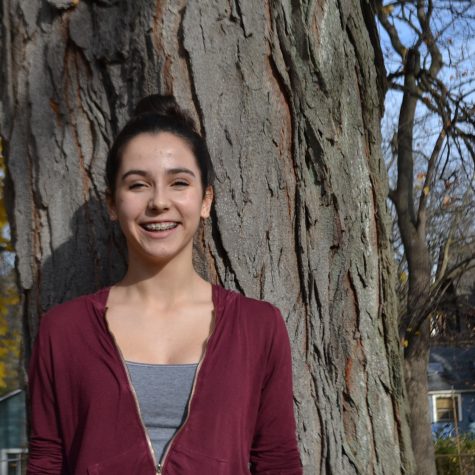 Anna Dinov, Journalist
Anna Dinov is a sophomore on Communicator. She has a little sister and a pet fish. She loves to dance, sleep, and spend time with friends. She also loves bagels, but not cream cheese.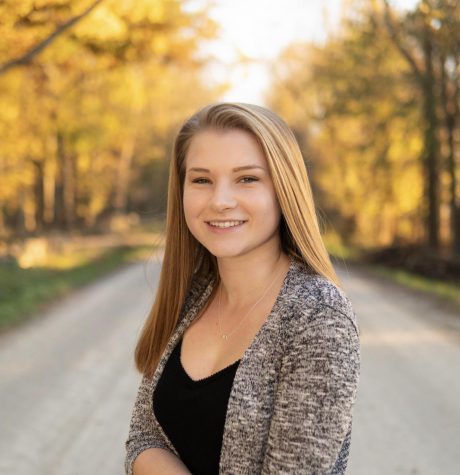 Madie Gracey, Copy Editor
Madie Gracey is a senior, and this is her fourth year on staff. She enjoys being playing volleyball and spending time with her friends. Recently, she started a journalism club at King Elementary School for the fifth grade class and she plans on attending WMU or KZOO for psychology this upcoming fall.