Senators Speak at Health Care Rally
On a chilly, sunny January day in Warren, MI, thousands gathered for the "Our First Stand: Save Health Care" rally outside Macomb Community College. Many held signs that read "Save our health care" and "Michigan takes a stand." Senators Chuck Schumer, Debbie Stabenow and Gary Peters all spoke to the crowd, along with many other Democrats and labor organizers. Among these were Congresswoman Debbie Dingell; Cecile Richards, the current president of the Planned Parenthood Federation of America; and, perhaps the most anticipated, former 2016 Democratic presidential nominee Vermont Sen. Bernie Sanders.
The purpose of the rally, which had to be relocated due to the large turn out, was to protest and pledge to fight against the possible repeal of the Affordable Care Act and changes to Medicaid or Medicare. A series of rallies have been taking place across the country as Inauguration Day nears and Republicans will have majority control over the Senate and House of Representatives.
"The immediate goal of the rallies is to show Republicans that the majority of people are against repealing the Affordable Care Act," Sanders said earlier this week, according to the Chicago Tribune.
Throughout the rally, leaders took turns making short speeches to the crowd, encouraging protesters to call and write their congressmen and ultimately take action. Multiple families of those whose lives have been saved by their current healthcare spoke as well, sharing their stories of where they would be today if the ACA, commonly known as Obamacare, had not been in place.
"One out of five people standing here, one out of five will lose their health care," Sen. Stabenow said. "I want you to know that in my heart health care policy and health care brought me into public service. Including health care above the neck, as well as health care below the neck."
But what would be the result of repealing the ACA? For one thing, President-elect Donald Trump promises he has a replacement for Obamacare, but no details of this plan have been made aware to the public. Two main changes that could affect the lives of many citizens are whether or not young adults up to 26 years old should be allowed to remain on their parent's insurance plans, and if companies will be allowed to deny coverage for people with preexisting conditions. Ultimately, up to 59 million Americans will lose or be unable to obtain health insurance if the ACA is repealed, according to the Huffington Post.
"You're going to have to worry about millions of people who are standing up, who are fighting back, and who demand the day when health care will be a right of all people, not just a privilege," Sen. Sanders said at the rally to his Republican counterparts. As the crowd chanted "Bernie" he yelled, "This is the beginning of the fight, not the end of the fight."
About the Contributor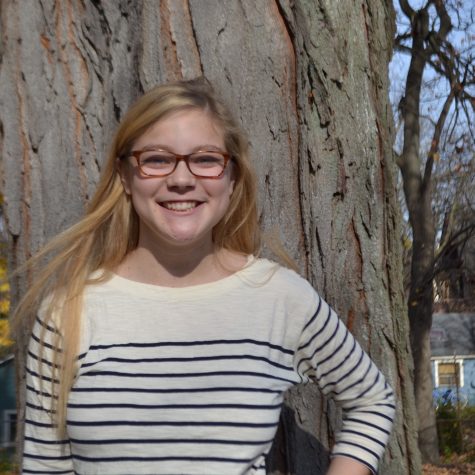 Alexandra Hobrecht, Print Editor-In-Chief
Alexandra is somehow a senior this year. Much to the concern of her friends, she likes having unread messages in her email inbox (7,484 so far). She enjoys pretending she is in a lifelong music video and impresses people with her singing skills. Someone once even compared her to the Muppets, though she has yet to audition. She quotes The Office daily, is currently learning sign-language and loves peanut butter toast.