Found! Tom Brady's Stolen Super Bowl 51 Game Jersey Recovered by FBI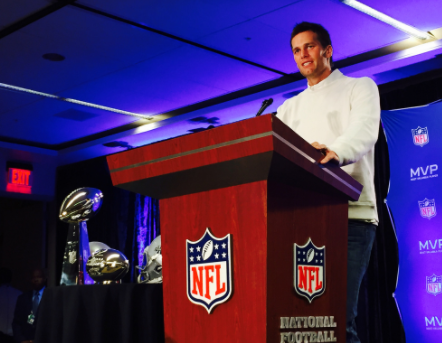 NRG Stadium in Houston, Texas was more than just the sight of Super Bowl 51 this past February; it was also labeled a crime scene after five time Super Bowl champion quarterback Tom Brady's jersey was stolen.
After being missing for almost a month and a half, the FBI confirmed the jersey has been located.
Brady reported the jersey missing after the game while talking to the press, and NFL security was immediately assigned to the case. Texas Lieutenant Governor Dan Patrick even offered the services of the Texas rangers—the law enforcement agency, not the baseball team—in support of recovering the jersey.
The FBI was later brought in and successfully recovered the estimated $500,000 item. Though the FBI has yet to confirm the location of the jersey, the Houston Police department tweeted that the jersey was found in Mexico.
Due to the estimated value of the jersey, the unknown thief could be facing life in prison, as theft of more than $200,000 is a first degree felony in the state of Texas.