Get a Taste of Taste of Ann Arbor
On Sunday, June 4, hundreds of Ann Arborites gathered downtown for the city's annual Taste of Ann Arbor's food. Every year, various local restaurants set up food stands up and down Main St to showcase their cuisine.
The event, put on by the Main Street Area Association, featured upwards of three dozen different restaurants from the Ann Arbor area. From 11 a.m to 5 p.m., people in attendance payed for food with tickets that could be purchased for one dollar at the front of the blocked-off street.
The Community Activity Area on East Liberty St. featured various kid-friendly activities put on by the Ann Arbor District Library and the University of Michigan Exhibit Museum.
Live music was presented throughout the day by Bank of Ann Arbor's Sonic Lunch. Artists in attendance included Stormy Chromer, Wire in The Wood, Wolfie Complex, Spencer Michaud, Jacob Sigman, and Kate Peterson.
This year, Taste of Ann Arbor partnered with Zero Waste Washtenaw in order to reduce the footprint of the festival. Zero Waste Washtenaw is a program started by The Washtenaw County Solid Waste Division in attempt to put on low-environmental-impact community events and reduce the overall waste reduction and diversion rate of Washtenaw County. Up and down the street, there were special compost waste stations along with volunteers to help people determine what is compostable and what is not.
Taste of Ann Arbor also partnered with Crazy Wisdom Bookstore and Tea Room and Mindful City to offer free mindfulness classes at Crazy Wisdom in the early afternoon.
Below is a list of all of the restaurants in attendance:
Agave Tequila Bar
Allen Rumsey Supper Club
Applebees
Arbor Brewing Company
Avalon Cafe & Kitchen
bd's Mongolian Grill
Black Pearl
Blue Nile
Blue Tractor BBQ
Busch's Fresh Food Market
Cantina Taqueria & Bar
Carson's American Bistro
Conor O'Neill's
Cupcake Station
The Earle
First Bite
Godaiko
Gratzi
Grizzly Peak / Old German
The Heidelberg
Jamaican Jerk Pit
Jamba Juice
La Dolce Vita
Melange
Nagomi Downtown
Palio
Pretzel Bell
Real Seafood Company
Revel & Roll
Schakolad Chocolate Factory
Shalimar
Silvio's Organic Pizza
Siris Restaurant and Cigar Bar
Slurping Turtle
Toarmina's Pizza & Burrito Joint
Vedge Cafe
Vinology
Leave a Comment
About the Contributors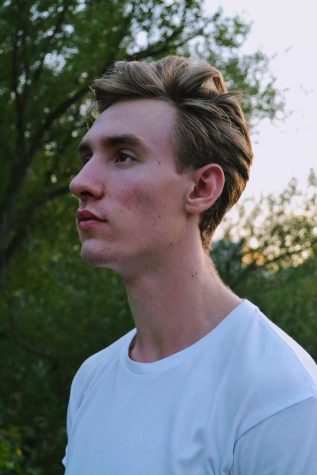 Sacha Verlon, Opinion Editor
Sacha Verlon is in his third year on staff for the Communicator. He has an attention span of one minute and is Literati Coffee's biggest fan. Verlon enjoys playing guitar and using his musical skills as a means to procrastinate doing his homework. He loathes the cold and hopes to go to college somewhere warmer, possibly in California. You can find him zipping around Ann Arbor on his red Vespa.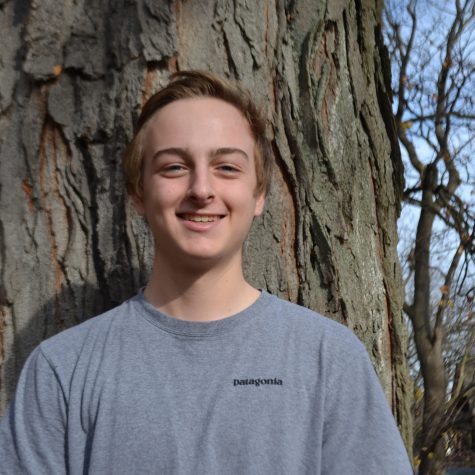 Sam Ciesielski, Journalist
Sam has mixed emotions about Twitter drama. He spends much of his free time listening to music and playing baseball. He likes to think he is going somewhere, and hopes to study engineering and/or communications on the west coast. His favorite 3 advertising characters are Mr. Clean, Jake from State Farm and Mr. Jelly Belly.