Pieing for a Cause
Kilgore forum raises money for the Leukemia and Lymphoma Society in a very sweet way.
Community High Art Teacher Steve Coron was well prepared for being pied. Napkins stuffed up his nose shooting out in long strands, earbuds shoved inside his ears, and a napkin tucked inside his navy blue "Light The Night," shirt he anxiously awaited the arrival of two pies onto his face.
"This is my debut at the pie contest," he said. "I want to thank my mom for giving me the strength to get up here tonight. I'm so nervous right now that I just had to put my napkin on."
At the root of this pieing was a fundraiser for the Leukemia and Lymphoma Society (LLS), organized by Brett Kilgore's forum (previously Quinn Strassel's). This is the fifth year the Kilgore forum has fundraised for LLS for Team Emma—who passed away at age 14 from Acute Lymphoblastic Leukemia. To fundraise, the forum gathered six jars for the six teachers in the running to be pied. Members from Kilgore forum went around during forum time to collect money from students and teachers and placed the jars in the main office during the day for students to donate. The forum set jars inside the main office with teachers names on them, and students could add money to the jar of the teacher they wanted to see pied throughout the day. The top three jars with the most money were the teachers who get pied, with one, two, or three pies, respectively. All funds go towards LLS, which recently held its Light The Night Walk, on Sept. 30.
The Light The Night Walk "brings light to the darkness of cancer by funding lifesaving research and support for people battling cancer," as stated by organization's website.
The team has been represented by Hannah Rubenstein for Strassel/Kilgore forum, Emma's sister and a CHS alum, but this year after she graduated, senior Fiona Lynch took the reins. After connecting with both Rubinstein and Thomas, Lynch contacted the Ann Arbor liaison for the Leukemia Lymphoma society and planned from there. She is adamant that Community stays involved in this fundraiser.
"We definitely need to keep doing it," Lynch said. "It's an amazing organization, and I'm so grateful that I have been a part of it for five years now."
The Kilgore Forum attended the walk on Saturday at Riverside park, along with community residents and students.
"It was a really beautiful event," Lynch said. "People had their lanterns, we walked a little over a mile, and it was a very supportive and loving environment."
Before the pie-ing began, a cluster of around 30 students crowded onto the back lawn as Lynch thanked everyone for their donations. CHS senior Ben Manheim was most excited to see CHS FOS teacher Courtney Kiley pied. Thankfully, his wish came true.
Kiley was the first teacher up,  coming in third place with $57.34 and one pie to the face. After being pied, Kiley bent over, sat back up, and saw fellow FOS teacher Liz Stern taking pictures of her. Kiley threw a bit of whipped cream at Liz playfully, and then picked up an entire pie from the ground. The two then ran through the crowd and around the back lawn, chasing each other with pie all over their faces.
Next up was art teacher Steve Coron, whose jar received $76.83. While Coron was nervous, he was fortunate to have the opportunity, as coming in fourth place last year cut him off of being pied. Coron shouted "Alora" as two pies met his face.
After Coron was pied, Dean Marci Tuzinsky came down to the front of the scene and was soon covered in pie by Stern.
"'Do not do what Liz did!" Tuzinsky yelled to students. "She's just a little salty right now."
The final teacher to be pied was Kilgore forum leader and teacher Brett Kilgore, whose jar received $102.12. Kilgore believed that his colleagues "rigged" things by placing 20 dollar bills in his jar just to see him get pied three times. Kilgore's pies came one on each side, and after each tin fell, he received another to the front of his face. Coron topped it off by placing an additional tin on the top of his head, as whipped cream sprayed into the air like dust.
In total, students raised $236.29 to see their teachers pied, and Team Emma raised $10,013 for the Leukemia and Lymphoma Society.
Leave a Comment
About the Contributors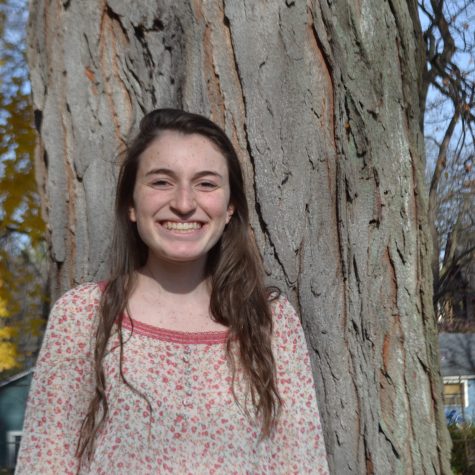 Isabel Ratner, Print Editor-In-Chief
Isabel can most often be found in the Craft Theater up to many shenanigans. She is extremely passionate about Mac&Cheese, musical theater and dance parties. She believes that daily cuddles with dogs are a necessity and she drives a stick shift car with a key that looks like one for a house. She is still looking for a place to park during school.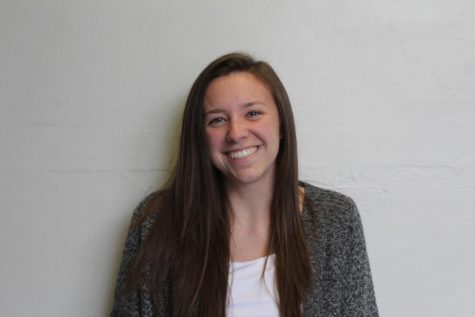 Megan Syer, Editor-in-chief
Megan is a senior at Community High School, and this is her fourth year on staff for The Communicator. Her hobbies include photography, graphic design, and singing. She loves musicals, especially "Dear Evan Hansen," "Into the Woods," and "Hamilton." Megan can usually be found in the third floor computer lab working on The Communicator, and it is extremely rare to find her anywhere else. Her favorite dessert is Tracy Anderson's famous cookies, and she refuses to believe that Tracy gets the recipe from the back of the chocolate chip bag since she cannot replicate it.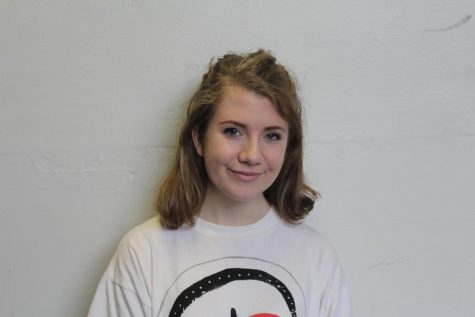 Grace Jensen, Editor-in-Chief
Grace has an odd love for palm trees which makes it especially unfortunate that she lives in Michigan. She did not know how to spell her middle name (Margaret) for the majority of her lifetime. She spends way too much time at Community High School for Communicator, Mock Trial, and Forum Council. She thinks she is better than people who don't like spicy food, and people who think they are better than other people.