Cupcake Station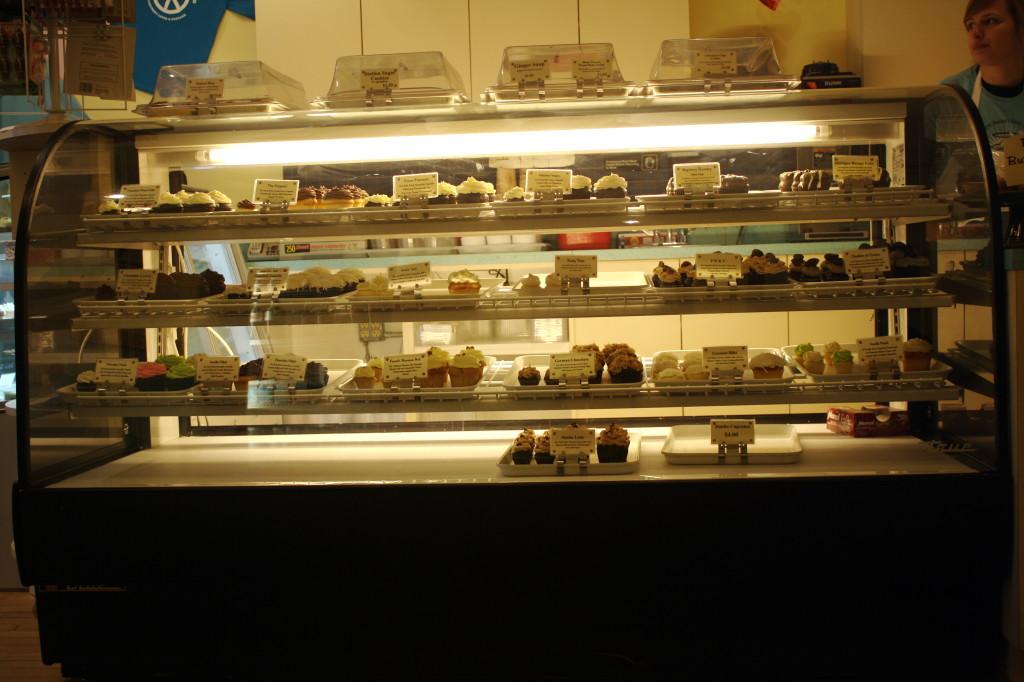 Hind Omar and Gillian Teall
February 15, 2010
Address 116 E Liberty St, 48104
Phone (734) 222-1801
Hours M-Th 10am-8pm F-Sa 10am-10pm Su 12-6pm
Price Range $ (0-10)
Parking Street
Wheelchair Accessible No
Meals Desert, Beverages
Indoor/Outdoor Seating Indoor
Accepts Credit Card Yes

Kerry Johnson, owner of The Cupcake Station, has always had a sweet tooth. Growing up, he and his three siblings enjoyed and contributed to their mother's baking. This became a family tradition. In fact, many of the cupcakes sold at Cupcake Station are his family's recipes. Although Johnson has always had a love for desserts, he didn't consider a career in baking until later in life.
Johnson was a landscape architect for 21 years before having the idea to open a bakery. "When I go out to dinner, I never forget about dessert. So I thought it was only natural to open a place where I can share with people what I enjoy," he said. His main goal in opening a cupcake bakery is to provide an individualized product — so everyone can get the same amount, and pick whichever flavor they want — unlike a cake which is less personal.
The idea to open up a bakery came to him five years ago, before the cupcake industry took off. He wanted to open a
business that had a niche, and cupcakes are his niche. "I'm a entrepreneur and perfectionist, and every business I go into I perfect."
"I don't have any professional baking exerience. Nothing comes out of a mixer, bag, or box. The best thing about
not being in the business before [is that] I didn't develop any bad habits. So I do it the way my family always has, and that's from scratch." When the bakery first opened, they only worked on perfecting the cakes. They made sure that the taste of the cake was just important as the frosting and presentation.
Coming up with flavors is a team effort. The entire staff works together to create new and exciting flavors. Every month, a staff member comes up with a different filling for the "Mystery Bumpy". There is a featured cupcake of the month. This month, the featured cupcake is the Chocolate Snowball. Johnson's favorite cupcake is the Chocolate Cheesecake. Most popular among customers are the Carrot Cake and Coconut cupcakes. Flavors change every six months for the changing seasons.
Their location in Birmingham has been open for four years, and the Ann Arbor location has been open for about a year and a half . The Johnson's hope to franchise their business and make the opportunity to experience homemade cupcakes more accessable.