The School with the Snaps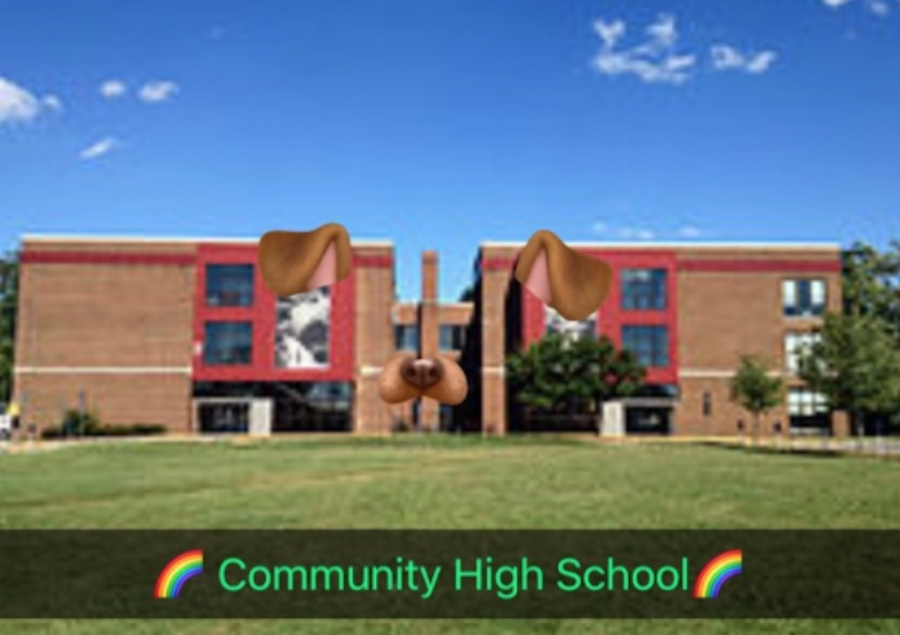 Community High School was founded in 1972 in Ann Arbor, MI, and since then it has flourished with generations of students who have carried on with their own spark that makes them stand out. The school has been known for spreading their saying, "The Community Difference," and it has been referenced for years. The term has been used for descriptions of the school's unique teaching styles, forum establishments, and block scheduling. Over time, the saying has been expressed in a new, more virtual way.
On May 23, 2016, the social media app, Snapchat, developed a new feature called 'geo-stories,' which are customizable stories designed around a destination. Anyone within a certain radius, and who has mutual friends of the story's creator, is fully capable of adding a photo or video to the story. In late May of 2016, a story called 'Community High School,' with two rainbows on each side of the title, was created.
There are around 10-15 photos or videos posted every weekday, each receiving about 350 views. Nearly all the school's students [around 550 people] are able to post, see, and save to the story.
"The students and teachers in our school can be pretty funny," said Samantha Ramser, a sophomore at CHS.  "That's why there's a little bit more for us, not to just post, but share with all the students."
The story can only stay up if posts are added to it every 24 hours; this means the story is taken down over the weekend. However, it's put back up every Monday by the creator, Sophia Scarnecchia. Most posts consist of fun in-school activities, enjoyable moments with teachers/classmates, and more.
"I like looking at the story and seeing Steve [CHS art teacher] singing or dancing, either way, I enjoy it," said Kyle Miller, a CHS sophomore.
Even though the story is used for sharing as a school, it is still social media, and posts can be hurtful. "A lot of kids see the story, and if you see something you aren't okay with, you could just report it," said Calvin Shaw, a CHS freshman. "The teachers could look into it too."
When the new feature was added to Snapchat, some people did abuse what was meant to brings our school together. Betoul Ajin, a junior at CHS, felt hurt by the "racist comments made on the Snapchat story," and took the initiative to go talk to the teachers about what was happening. She was able to get the hurtful stories shutdown.
"You need to tell people that we are a community, and within our community, it's easy for kids to go and spread hate. It needs to be managed," Ajin said.
Regardless, of the story's ups and downs, it currently spreads love, laughter, and important messages across the school and looks like it will be a continued tradition at CHS.
"It's just funny, and everyone likes a good joke," said Sage Iwashyna, a freshman at CHS. "It's just one of those things that brings people together, because we are all in on this joke. The posts to the story, are funny and it adds to the general Community family."