MLK Assembly Brings the 'World House' to Community High
On Thursday, Jan. 11, students from Community High School gathered in St. Andrew's Church for an assembly honoring Dr. Martin Luther King Jr. The event, organized by Community's Black Student Union (BSU), began with a rendition of "Lift Every Voice and Sing" by the University of Michigan Gospel Chorale, with music from students of the Community High School jazz program and a sign language interpretation of the lyrics from Community's ASL students.
The Gospel Chorale then gave a powerful performance of the spiritual song, "Ride on King Jesus."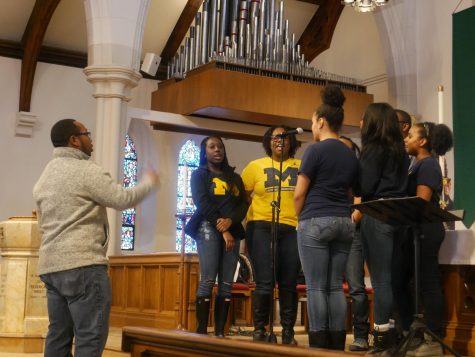 The guest speaker for the event was Dr. Larry Lee Rowley, a senior lecturer at the Irvin D Reid Honors College at Wayne State University and a former faculty member in the department of African-American and African Studies in the School of Education at the University of Michigan.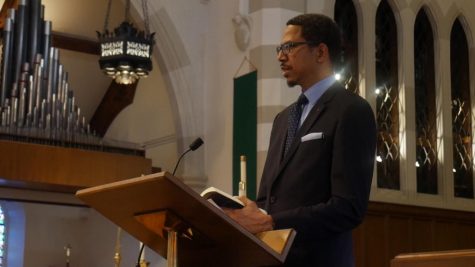 Dr. Rowley's lecture focused mainly on three of Dr. King's beliefs, and how they relate to us in the present day. The first of these was his belief that any system that treated one group of people as lesser than another was unjust, whether it be a social, economic or political system. The second point he touched on was Dr. King's ideology of active nonviolent resistance in the face of injustice. Dr. Rowley spent the majority of the lecture focusing on the third idea of a "World House," saying that in our globally-interconnected society, we have to take responsibility in making sure that we build a community of love and support, rather than one of hate. Dr. Rowley concluded his speech by saying, "If we want to truly honor Martin Luther King Jr., we will take up our own proverbial crosses and at whatever positions and places we occupy, we'll work towards completing the unfinished work of establishing the beloved community and building the world house. Most of all, we'll stay woke."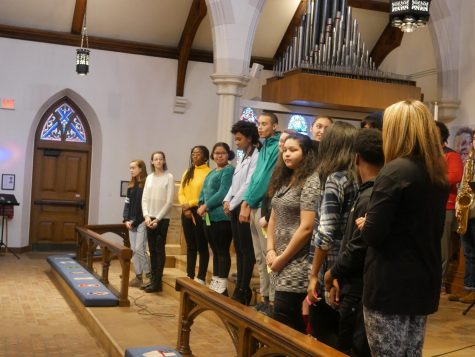 After Dr. Rowley finished his speech, members of the BSU concluded the assembly by sharing their own moving dreams for a better future:
"I have a dream that one day unarmed Black men will not be killed at an alarming rate in this country.
We have a dream that our dreams will prevail.
I have a dream that relationships will be full of love and trust, and not abuse and manipulation.
I have a dream that people will not pretend to be color-blind and realize that our differences make us stronger.
We have a dream that our dreams will prevail.
I have a dream that all forms of oppressive systems and mass incarcerations will be completely abolished.
I have a dream that there will actually be peace and justice in a so-called peaceful world.
We have a dream that our dreams will prevail.
I have a dream that people will stop asking, 'Where are all the Black people?' and look at our society that has been systematically imprisoning Black men for minor offenses.
I have a dream that one day people will be able to live their lives to the fullest by not being oppressed by gender norms.
We have a dream that our dreams will prevail.
I have a dream that everyone will love Black people as much as they love Black culture.
We have a dream that our dreams will prevail."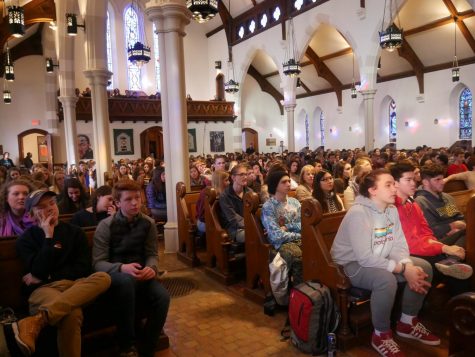 MLK Day is Jan. 15 this year, which also falls on King's actual birthday. For information on events to honor Dr. King, visit http://oami.umich.edu/um-mlk-symposium/events/.
About the Contributors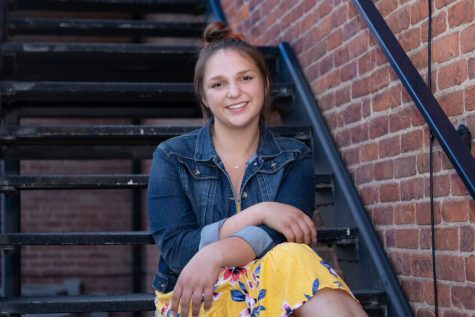 Isabel Espinosa, Managing Editor
Isabel is a senior at Community High School and has been on staff since her sophomore year. Through her stories for The Communicator, she has found a love for writing (especially with the Oxford comma) and photography. She spends most of her time, when she isn't in Tracy's room, either in the Theater working on the latest CET show or with her Yellow Lab, Nala.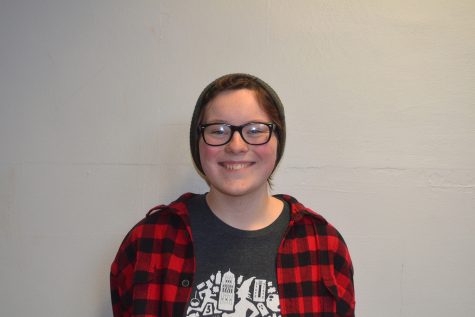 Lydia Stevens, Journalist
Lydia Stevens is a junior at Community High School and this is her first year on Communicator. She enjoys reading, photography, and obnoxiously bright flannels. Lydia firmly denied needing glasses until 9th grade when she realized that people could actually see the moon and not just a bright smudge in the sky.