Nina Beardsley
"I lived in Germany my freshman year. It was good and bad. I went to a really privileged school where I was really isolated. It was in a very wealthy part of Berlin, and I remember in German class one day we learned about all the underprivileged impoverished parts of the city, and that really opened my eyes to how lucky I am. Being on the subway and seeing so many different kinds of people was so different from what I'm used to, and it opened my mind a lot. I have tried to bring the mindset home. Before I went to Germany I didn't realize the privilege I had, but now that I have those experiences it has really put everything in perspective."
About the Contributors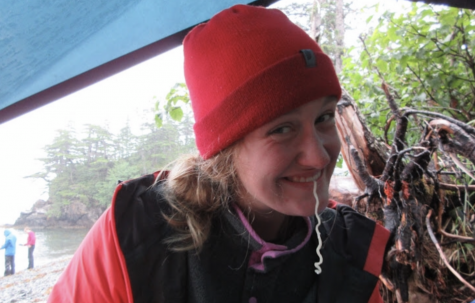 Ruby Taylor, Managing Editor
Ruby Taylor is a senior, and is currently in her sixth semester on Communicator staff. She loves all living things with every ounce of her being... except she hates creepy crawly crustaceans. She works as a barista at Argus Farm Stop, Mock Trials (yes it's a verb!) at CHS, and reads Reese Witherspoon's book picks in her free time. She is an INFP and her favorite word is cozy. She is a Gemini, but if you really want to understand her, recognize that she is a Pisces moon. She loves rain and the arb and her friends and taro milk tea.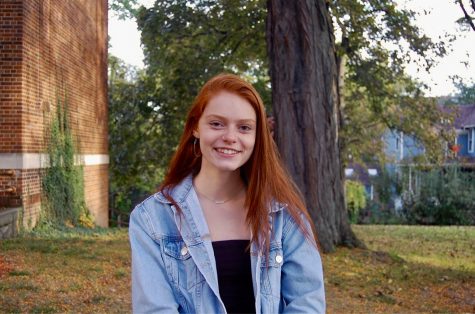 Roxie Richner, Journalist
Roxie is a senior at Community High and this is her third year on Communicator staff. When not at school, you can find Roxie hunched over her laptop at a coffee shop working on one of many passion projects, at a political meeting, event or rally, or taking a much-needed nap in her super comfy bed. She enjoys watching stand-up comedy, the news, The Daily Show with Trevor Noah, Veep, and Dance Moms — an eclectic mix that perfectly captures her essence. Roxie is so grateful to have one more year on Communicator and looks forward to working with the incredible staff to create meaningful work!