Mock Trial Regionals: Community Places Two Teams in Top Four
Four months of preparation had boiled down to one moment. James Liggins, Director of High School Mock Trial Michigan, stood in front of a conference room jam-packed with anxious teenagers dressed in sports coats and blazers. Liggins congratulated all of the teams for a "job well-done" at the Washtenaw County Regionals, thanked parents for coming out and supporting their kids, and presented all of the coaches with awards of recognition.
"It felt like he was speaking for hours," said Nicole Kotov, Community High senior and mock trial member. "Looking back I know it was at most five minutes, but I just wanted to know the results."
After passing out the coaches' awards, he was back at center stage with all eyes peeled on him.
In the Washtenaw County Mock Trial Regionals, there were four possible awards: two honorable mentions and two winner, who qualified for Mock Trial States.
Success in Mock Trial is the norm for Community High. Community Mock Trial has been around for nearly 15 years, earning the State Championship eight times. They were once the 4th best Mock Trial team in the country, and have been to Nationals many times since then. They currently have two teams, an A team and a B team, due to the popularity of the club.
Regularly the two Community teams would meet each other in the State semifinals — people thought things had to be changed. The Mock Trail Board implemented a rule that if there are more than one team from a school, they must play each other; making it impossible for both teams to advance to states.
Community's A Team and Community's B Team had to compete against each other at regionals. Root believes there are so many teams competing at regionals and that it is ridiculous that two teams from the same school have to compete against each other.
"Unfair," said Chloe Root, Mock Trial coach, when asked about the new rules. "They put a handicap on Community. In the past, our teams have dominated in regionals and have had both teams go to state. It was evident that Community's teams were among the best teams competing at Regionals."
Despite knowing that this was the end of the road for one of the teams, both team competed at Regionals, meeting and exceeding their expectations.
At the award ceremony, they first announced the honorable mentions. They did not specify which team got 3rd place and which got 4th overall. "Ann Arbor B," said Liggins, which was closely followed by applause and shouts  from the front of the room. Once the room quieted and Community got their trophy, Liggins continued: "The second team receiving honorable mention is Walled Lake A."
Community's B team had placed in the top four, which for them was the best they could have done.
"I feel like all of our trials went really well," said Martha Ribant, Community freshman and lawyer on B team. "Our trial against A team went better than in practices, so I was proud of us. We did the best we could have."
The award ceremony continued with the announcements of top two teams. Again, Liggins read off the names of the teams who qualified for states in no particular order.
"Ann Arbor A," read Liggins. The nine members stood, hugged, and cheered while others applauded alongside. Trenton High School was the last team to be awarded a trophy and qualify to states. Trenton's team screamed in excitement and shock.
"We are just relieved," said KT Meono, the A team co-captain. With the goal of making it to states since the beginning, A team was certainly excited but not surprised.
A Team — made up of entirely Community students — is now preparing for Mock Trial States, taking place on March 24 in Lansing, Mich.. They have high hopes going in: state champions. "Our goal this year was to make it to states," Kotov said. "But now that we have, we aren't stopping there."
Leave a Comment
About the Contributors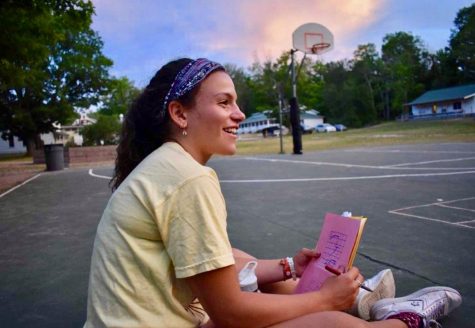 Cammi Tirico, Print Editor-in-chief
Cammi is in her fourth year on staff and is a senior at Community. This is her second year making up 1/4 of the print editor-in-chief team. When not working on The Communicator, she can be found playing golf and basketball for Skyline, lawyering at Mock Trial, singing camp songs off key at Camp Al-Gon-Quian or climbing trees. Cammi's favorite part of journalism is when an interviewee says something special or powerful out of the blue. Two averagely fun facts about Cammi are that 1 ) she is scared of lightning but loves rain and 2) her favorite shape is a triangle.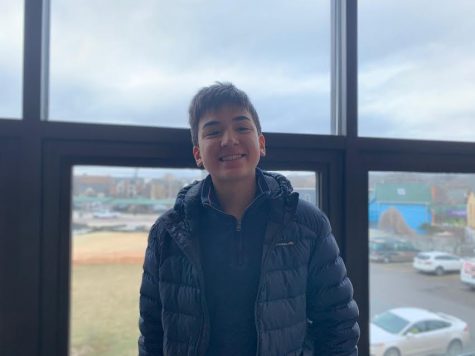 Ben Cooper, Journalist
Ben Cooper is a senior and this is his third year on the Communicator staff. Other than writing and editing articles, Ben enjoys playing basketball, participating in Mock Trial as well as  spending time with his two dogs. He is looking forward to writing all sorts of stories this year, in addition to learning and improving his writing as much as possible.