Community High School Graduation 2018
   Community High graduation: In accordance with everything else at Community High, graduation could be described as a "unique" affair. At first glance, some graduates could be seen in caps and gowns, while others wore tie-dye sports coats or basketball shorts.
   "Everyone gets to do to what they want to do, there's no expectation for everyone to be the same, to the same things," said graduating senior Zane Jones.  "It's what community is, everyone can do their own thing and they are always accepted."
   The night began with a meaningful poem by Dean Marci Tuzinski telling of the graduate's final days at Community. Academic awards were handed out to the many scholars of Community High in an effort to commemorate their effort and achievements.
   The next act of the night was a performance of Earth Wind and Fire's "September" by the Community High Jazz Band and led vocally by Clarence Collins III, Emily Tschirhart, Fiona Lynch, and Isabel Ratner. The performance received massive applause from the crowd with a standing ovation as Collins "shot the sh*t", a popular dance move in the middle of the song.
   "Everybody got to stand up, and it was the last time everyone [in the class of 2018] will get to jam out together," Jones said. "Those jazz band kids really know what they're doing up there.  I have so much respect for them."
   Then began the distribution of diplomas. As each forum came to the stage, each student gave an individual speech of their own. Contrary to the norm of a valedictorian, salutatorian, class president speech docket, these personal speeches set Community apart. "At the big schools, you feel like a number, not even a person," said Community graduating senior, and former Pioneer, Bree Rafko. "At Community, you are an individual with a face, a person with a voice, you can think and feel as yourself, and these personal speeches embraces that."
   Some of the more memorable ones included Zane Jones's comparison of Community to a game of Tetris. "Community is like Tetris, it's cheesy, but very different people all fit together in [a] pattern."
   While many took the time to thank forum leaders and parents, many members of the Stern forum took their time to remind students of their recent tug of war victory, specifically directed at former defending champion Stapleton Forum.
   As Danny Friedband's name was called, the audience was prepared for another speech of Community teacher and family "thank you's". Instead, an iconic shoeless Danny pulled up a stool, got out his guitar, and announced that he and Fionna Lynch would be singing "You've Got A Friend" by Carole King, in honor of Community councilor Josh Boshoevn's final year at the school.
   After a first verse by the duo, Boshoven emerged from the corner with a microphone to sing the next verse as a solo.
   "It was really neat, such a surprise to everyone," Boshoven said. "Marci literally got out of her seat to come stand with me in case I started to blubber. And she got to the steps and saw my microphone… she knew she had been played."
   Graduation really means as much to the class of 2018 as it does to John. "I too am graduating high school, I guess its quite symbolic," Boshoven said. "It's not about the destination, it's about the journey. All these seniors are going off to college, and they don't exactly know where they are going, there is no clear map… but it's not where you're going, it's how you're going. Enjoy the wind, enjoy the journey."
*More photographs will be available soon
View Comments (2)
About the Contributors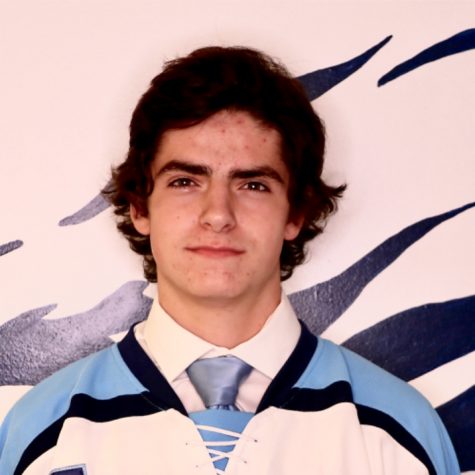 Shea O'Brien, Sports Editor
A fine young journalist of 16 years, O'Brien writes predominantly about sports, his constant the "CR Spotlight", and his upcoming podcast "Milkshakes and Hot Takes" with co-host Andrew Lafferty. A baseball and hockey player at Skyline, O'Brien is known for his love of Tom Brady, Notre Dame football, Boston area teams and Michigan Field Hockey. Take a look at his articles, they appear to be well written with great insight.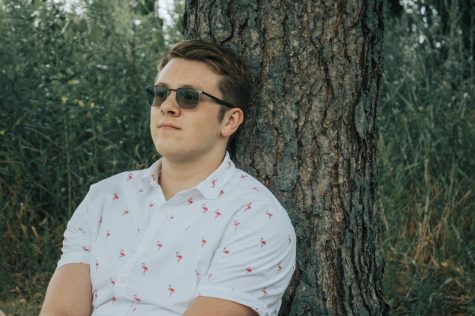 Atticus Dewey, Print Editor-in-chief
Atticus Dewey is a senior at Community High School and is more than excited to start his fourth year on The Communicator staff. This year, he is one of the four Print Editors-in-Chief, but believes that the entirety of the staff is more skilled than any other year prior.
His life outside of journalism is completely absorbed by one thing: water polo. While Atticus doesn't have any free-time because of it, he wouldn't have it any other way. While Atticus has felt stressed and like time has been flying by, he's grateful that he has three other wonderful editors to help him through the process.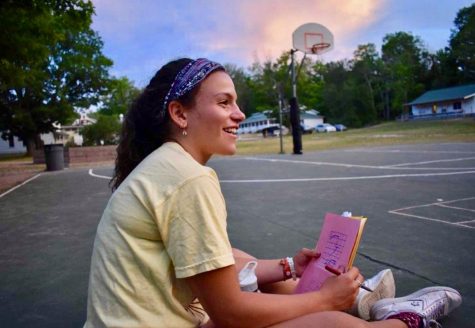 Cammi Tirico, Print Editor-in-chief
Cammi is in her fourth year on staff and is a senior at Community. This is her second year making up 1/4 of the print editor-in-chief team. When not working on The Communicator, she can be found playing golf and basketball for Skyline, lawyering at Mock Trial, singing camp songs off key at Camp Al-Gon-Quian or climbing trees. Cammi's favorite part of journalism is when an interviewee says something special or powerful out of the blue. Two averagely fun facts about Cammi are that 1 ) she is scared of lightning but loves rain and 2) her favorite shape is a triangle.