Brandon Armstrong's journey to the Melbourne Black Angels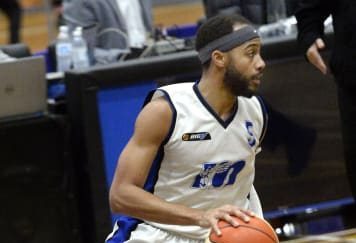 With almost 950,000 subscribers on Youtube and 1.5 Million on Instagram, Atlanta native Brandon Armstrong, otherwise known as Bdot, has gained a large following here in America from his popular impersonations of NBA stars like Russell Westbrook and Lebron James. Armstrong has brought his talents to the court in the down under, Australia.
Armstrong was averaging 17.72 points a game, 7.11 rebounds, and 2.39 assists in his first season with the Melbourne Black Angels.
"Australia is beautiful, man! It's like home but way more chill and less judgemental," Armstrong said. "Most people out there don't see color, only the person. So I loved it there!"

Basketball is extremely popular in Australia and is home to the third best professional league in the world.
"NBA teams are scheduled to play against Australian league teams this upcoming fall," Armstrong said.
Leaving America to play basketball professionally may seem scary for some athletes, but for Armstrong, this wasn't the case.
"It wasn't hard to leave America. I'm an only child so I'm used to being alone and enjoy it." Armstrong said, "Plus, Australia is Americanized so the adjustment was pretty easy."
Sadly, Armstrong ended his season early.
"My ankle injury ended my season, which is a bummer. A guy was diving for the ball and landed on top of my ankle causing two partially torn ligaments." Armstrong said
Armstrong returned back to Los Angeles this summer and is working on media and business for now. He hopes to return to Australia next season and jump right back into the game he loves.
Leave a Comment
About the Writer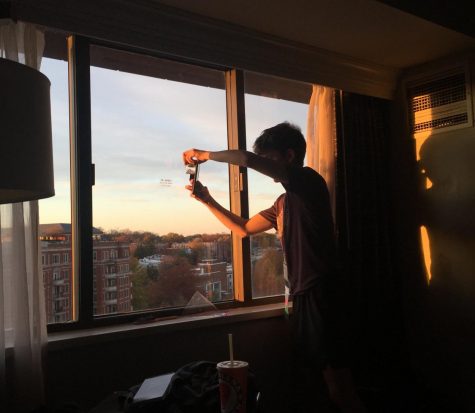 Evan Ash, Opinion Editor
Evan Ash is currently a senior at Community High School and this will be his sixth semester in journalism. Evan has loved the opportunities to meet new people at a personal level through journalism, interviewing people from all walks of life on many different topics — from basketball players like Cassius Winston to famous artists like 24KGoldn. He considers himself to have an outgoing and spunky personality, often starting sing-alongs and dance parties in the middle of class. This year, he will be working as the Opinion Editor, leaving his past position of Sports Editor to tackle the 2020 election in a time of great divide in the United States. He hopes he can generate tough conversations and cover the pressing topics in different forms of media, including video series and podcasts. He plans on studying political science in college and hopes to one day be an anchor on a mainstream news network.