Piercing through prejudice: the fall of Pangea
Alice Held felt uncomfortable. Shirtless and alone with a complete stranger, that feeling isn't entirely unexpected. But it wasn't just the vulnerability that frightened her; J.C. Potts, the stranger and man she had paid to pierce her nipples, was the main reason for her discomfort.
"Throughout the entire piercing he [went on] this incoherent rant," Held, a 21-year-old student at Washtenaw Community College, said. "In that conversation, he blatantly said the N-word, but I don't remember the context because it was so incoherent."
But this was not Potts's only racist and inappropriate rant. In fact, after Laura Stroud, a 19-year-old student at Whittier College in California, tweeted about his expression of white supremacist views during her piercing, a flood of similar stories came out. Soon after Stroud started the flood, Held decided to document it.
She created a story thread on Instagram that included all of the stories she knew of. Soon after, she received dozens of messages from complete strangers, giving her insight into their own experiences at Pangea.
"I published all that information anonymously and un-anonymously because I wanted people to feel validated in their experiences and listened to," Held said. "I  wanted to provide a platform for everybody who had gone through something with him."
Potts closed up shop within 24 hours of Stroud's viral thread. The story could have ended there, with a white supremacist defeated and social justice enacted. But Held wanted to take it further. She worked with others to tape up testimonies from her Instagram onto Potts's vacant windows, along with posters labeling him as a Nazi, among other things.
"We use the storefront to provide another platform for people to come forward and talk about their experiences," Held said. "His lease has been terminated, he's no longer operating a business here."
So, what comes next?
"We're keeping tabs on him on his profile online and making sure [we're] keeping up to date with what his next plans are," said Held. "And if it got to a point where he is relocating, notifying that community and making sure they're on the same page with what happened."
The Ann Arbor Observer quotes Potts in a blurb about the stores closing, explaining that he may have plans to move to a red state or to take his business international, but no further information has been given.
Also in the works, says Held, is an effort to amend the Piercee's Bill of Rights, a document written by the Association of Professional Piercers which suggests guidelines by which piercers should treat their customers. The organization which Held is working with is advocating for the addition of two clauses which state that a piercee has the rights to not have their body sexualized and to have another person in the room with them during a piercing.
Finally, Held states that they may be looking into the issue of neo-Nazi tattoos and looking around southeast Michigan into whether shops are actually doing these tattoos or whether they are self-drawn. The bravery of Held and her peers has now created a movement to erase a culture of white supremacy in her community.
Leave a Comment
About the Contributors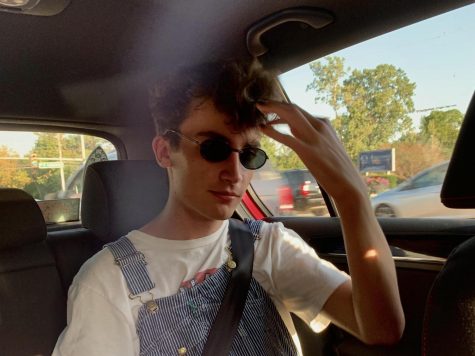 Isaac McKenna, Print Editor-in-chief
Isaac McKenna is a Print Editor-in-Chief for The Communicator and has been on staff for all but one semester of high school. He loves designing, writing op-eds and drinking way too much coffee. In his free time, he plays guitar in several local bands at festivals and shows around Ann Arbor; sometimes he loses his voice screaming at his friends' concerts. 2019 marks Isaac's discovery of the importance of corduroys and pinstripes despite his inability to decide on an outfit in the morning.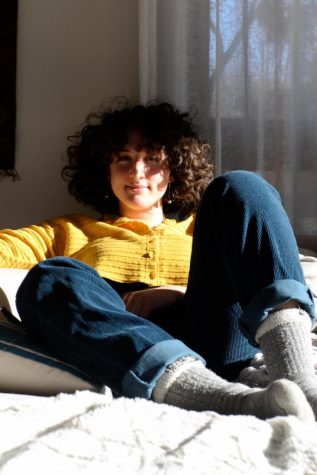 Ella Edelstein, Design Editor
Ella is a senior and Design Editor for The Communicator. She is the host of Chopped and Mini Gym Musicians.  She loves drawing little faces on every surface possible and talking about veganism. She can only read Google Docs in 12 point Times New Roman font.