Mini Gym Musicians: Sacha Verlon and Aris Chalin
Welcome to the first episode of Mini Gym Musicians! Inspired by NPR's Tiny Desk Concerts, (if you don't know what I'm talking about please Google it immediately) we decided it was necessary to create our own series, featuring teen musicians from Ann Arbor and recorded in our very own school.
Our first guests are seniors Aris Chalin and Sacha Verlon. While their sounds meshed well together, the duo was fairly impromptu. Their song choice reflected this; while the first was a cover, the second was improvised off of a riff which Sacha had created in a previous jam session. Either way, we are grateful that the two musicians worked so well together and that they were willing to be our guinea pigs for the project.
We hope you enjoy our Mini Gym debut – rest assured that there will be more episodes to come. If you are a young local musician or you know anyone who would be interested in their own episode, please let us know.
Songs:
"Wake Up This Day" by Tom Misch
Untitled jam
Piano: Aris Chalin
Guitar: Sacha Verlon
Leave a Comment
About the Writers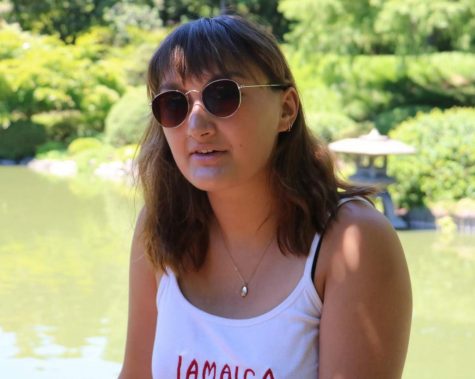 Mira Simonton-Chao, Website Editor-in-chief
Mira is a senior at Community High School and has been on staff for the last four years. She loves writing and The Communicator but also really hates writing staff profiles. She is passionate about American cultural studies, music and living the most vibrant and expressive life she possibly can. She also loves traveling and cooking yum food.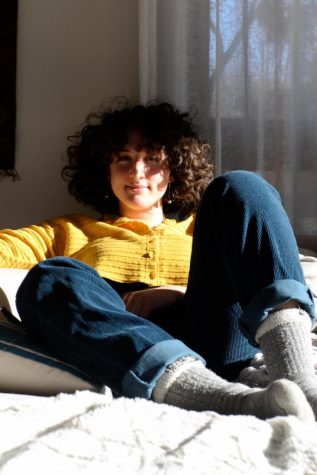 Ella Edelstein, Design Editor
Ella is a senior and Design Editor for The Communicator. She is the host of Chopped and Mini Gym Musicians.  She loves drawing little faces on every surface possible and talking about veganism. She can only read Google Docs in 12 point Times New Roman font.