Music & Mocha with Theo Katzman
At 8 a.m. in the morning, Zingerman's Next Door filled up with people in anticipation of the arrival of Theo Katzman, a musician who got his reputation in Ann Arbor and is now a member of the band, Vulfpeck. Katzman came to Zingerman's to perform for Music & Mocha, a series of performances set up by Martin Bandyke and the Bank of Ann Arbor which takes place in different coffee shops in the Ann Arbor area with artists from the region.
Katzman was delighted to come back to Ann Arbor which has been a very important place for his music career. He studied jazz at the University of Michigan and then joined a band Ella Riot, originally My Dear Disco, that made Katzman's name more known. Later, his rhythm section at U of M formed a band called Vulfpeck. Vulfpeck took off after they released a silent album on Spotify called Sleepify that funded the band's admission-free tour. Katzman plays guitar, drums, and sings for Vulfpeck. Besides being a launching point for his career, Ann Arbor holds a special place in his heart.
"I live in LA and there's a million studios there, but this is a special place," Katzman said. "Sometimes I just want to get out of town and be a little more 'no distractions.'"
Katzman is going on a journey as a solo artist; at Music & Mocha he played songs from his latest album, Heartbreak Hits. Katzman feels different about his work with Vulfpeck than his solo work. He feels it shows more of who he is. Being a solo artist is a different adventure. Katzman described his solo music as more of a "vulnerable singer-songwriter rock dude" style. In his latest album"Heartbreak Hits," Katzman uses a unique technique that he loves.
"When the music and lyrics don't match feeling, you can create an amazing effect on the spirit," Katzman said. "I think if you keep the music light, you can have the lyric deliver a message that otherwise maybe no one would want to hear."
All of Katzman's favorite music has a disconnect between the lyrics and tone, but he believes this disconnect can allow for people to connect more. Bob Marley was a great influence of Katzman's who uses the same technique. Marley's music often talk of oppression and other heavy topics, but feel very happy.
Katzman told the Ann Arbor crowd about his new album which he hopes to release soon, which he wrote roughly half of in Berlin. He admitted he was a bit nervous about the new album.
"In songwriting you worry, 'is this going to be as good as the last one?'" Katzman said. "Are people going to like it as much?' But I can't worry about that. I just have to do it."
Katzman said the album had some songs about heartbreak but also about world issues. This is his first time writing about that topic.
"It wasn't really a decision I made. I try to keep my music about whatever I discover in my soul," Katzman said. "I'm getting a little older and starting to listen a little more to what's happening in the world and what's happening in my own life and just kind of see how people are being treated and what I'm feeling."
Although nervous, Katzman is enthusiastic about his new work:
"It feels like some of my best work." said Katzman."I keep doing this because I can't believe how it's reaching people."
Leave a Comment
About the Writers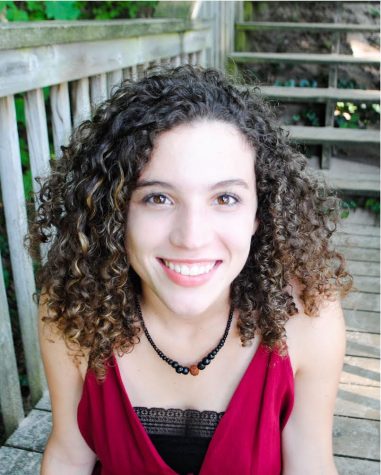 Andrea Schnell, Journalist
Andrea Schnell is a senior at Community High School and this is her third semester on the Communicator staff. After taking a short hiatus she fortunately decided to come back!

When Andrea is not in school she is working on theatre. She is the president of Community Ensemble Theatre (CET), assistant directing CET's fall show Love and Information, and will be playing Shirley in CET spring musical, "Disaster!". Theatre is her passion and she hopes to further pursue it and education in college.

Art imitates life; how is an actor to properly do their job if they do not know the world around them? This year, Schnell hopes to use her work as a journalist, interacting with the world, to inform her work in theatre.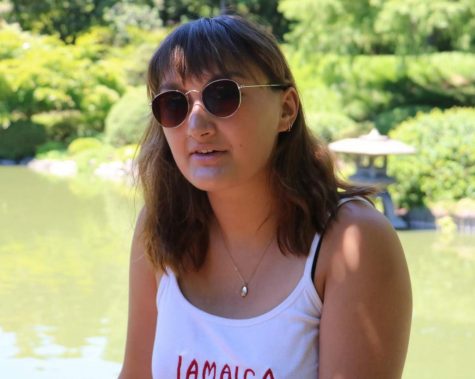 Mira Simonton-Chao, Website Editor-in-chief
Mira is a senior at Community High School and has been on staff for the last four years. She loves writing and The Communicator but also really hates writing staff profiles. She is passionate about American cultural studies, music and living the most vibrant and expressive life she possibly can. She also loves traveling and cooking yum food.