"Hide"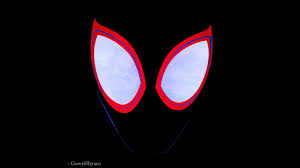 Juice Wrld is arguably one of the best young rappers in the game. The chicago rapper has been keeping busy releasing new music regularly. His newest song "Hide" feat. Seezyn came from the new release "Spider-man: Into The Spiderverse" soundtrack. Juice raps about love and instability over a slow guitar riff. The song picks up with a beat you can't help but move to, with the same guitar riff in the back. Juice usually has a dark sort of emo way of rapping, but this time he put that on the backburner. Spiderman's happy vibe fits perfectly with this song. Juice talks about love and pulling him out of the dark:
"There's love at my front door, short notice
She not like the sane girls, I noticed
Think I met my soulmate, yeah, I know it
When it gets dark outside, in you I confide
You help me face my demons, I won't hide, hide"
Seezyn who is featured on this track brings a new vibe to the song with his different rapping style. Seezyn is an up and coming rapper with only1,140 followers on soundcloud. The name Seezyn was inspired by Kanye West's brand yeezy.
At the end of the song the beat quiets and the guitar riff comes to the top again. With 5.6 million views on youtube "Hide" is the second most popular song from this soundtrack, behind "Sunflower". With meaningful lyrics, a strong beat, and two great voices, fans will have this song on replay.
Leave a Comment