"i am>i was"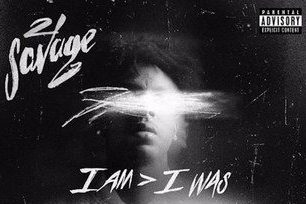 "I Am > I Was" is not only the name of 21 Savage's new album, but the main point he wished to convey with his newest project. As an Atlanta based rapper, Savage has many peers that are considered to be "mumble" rappers. This sect of the genre is looked down upon by most influential rappers as being lazy and uninspired. It's understandable that Savage would strive to distinguish himself from the other Atlanta rappers.
Savage shows his improvement as an artist on songs like "letter 2 my momma", where Savage pays tribute to the hardships he put his mother through.
When the times got hard, you always made ways
Even though I barely got the new Js
Savage's mother, Heather, raised Savage and his 10 siblings as a single mother. Even with these difficult circumstances, she was able to buy Savage video games and new Jordan sneakers. Savage shows his personal growth in this song by rapping about something more meaningful than fame and wealth. He also reflects on his turn to crime after dropping out of high school and its effect on his mother.
But for all the deeper meaning and contemplation on the album, Savage's biggest hits continue to be underwhelming lyrically and often leave listeners searching for deeper meaning.
Penitentiary chances just to make a couple bucks
My heart so cold I could put it in my cup
Gang vs. the world, me and my dawg, it was us
Lines like these fill Savage's hit from the album: "a lot". This song begins with a chorus discussing what people really care to see about rappers and the mistakes Savage has made, but almost immediately his first verse falls flat. Although Savage seems more comfortable simply flowing through a verse opposed to his traditional staccato lyrics, he continues to deliver what seems to be the same old same old.
Even after creating an album with such a clear focus on improvement and change, Savage continues to fall back on topics and ideas that are nothing new to him or any other rapper. In a world with the modern rap genius of Kendrick and Cole, Savage does little to separate himself from those "mumble" rappers that so many rap fans look down upon.
Leave a Comment
About the Contributor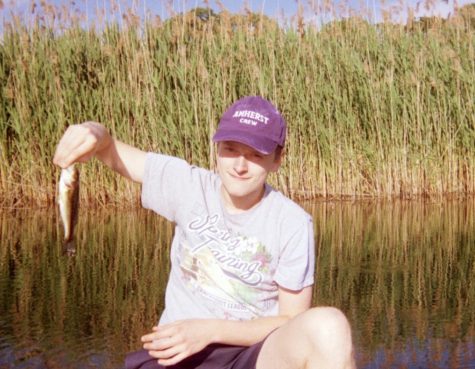 Brenan Dionne, A&E Editor
Brenan Dionne is the A&E editor for the Communicator. This will be his second year working on the Communicator. His passion is finger-knitting. When he's not working on the publication, you're most likely to find him debating with his friends over sports or music.