CHS Ecology Club sells reusable straws
Starting the week of Feb. 11, CHS Ecology club will be selling reusable straws. They come in many colors, are BPA free and will be sold by members for just one dollar.
More than 500 million plastic straws pollute the ocean each year, and they are known to harm marine life. "There's been a big media push lately surrounding straws and how bad they are for the environment," said Courtney Kiley, the club's faculty advisor. "We only use them for a few minutes, but then they take thousands of years to biodegrade. I carry around a reusable straw as a quick way to be environmentally friendly, and [Ecology Club] figured students would be excited to do the same."
CHS students are encouraged to buy the reusable straws to help reduce the school's one-time plastic use and to help move the school towards eco-friendliness.
About the Contributor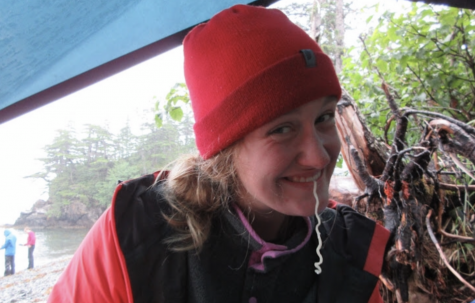 Ruby Taylor, Managing Editor
Ruby Taylor is a senior, and is currently in her sixth semester on Communicator staff. She loves all living things with every ounce of her being... except she hates creepy crawly crustaceans. She works as a barista at Argus Farm Stop, Mock Trials (yes it's a verb!) at CHS, and reads Reese Witherspoon's book picks in her free time. She is an INFP and her favorite word is cozy. She is a Gemini, but if you really want to understand her, recognize that she is a Pisces moon. She loves rain and the arb and her friends and taro milk tea.