Round six: Ecology Club returns to the Biostation
Community High School FOS teacher Liz Stern and the rest of ecology club stood at the gorge's edge. The sun was bright and reflecting off of the snow, and Stern found herself in awe.
"The views were just so expansive," Stern said.
A day earlier, a handful of ecology club members gathered on Thursday morning. They packed themselves into red and white minivans. It would be seven hours until they reached the biostation. Grace Bates, a junior in one of those red vans, was looking forward to reaching her destination. It was her first time on the trip, and she was excited to be far from home.
"You get really busy wrapped up in school, and then you get to just hide in the woods for four days," said Bates. "It feels really good."
Their first hike took place on the way to the University of Michigan Biological Station at Hartwick Pines State Park. Ecology club members got on their hats and mittens, and ventured out into the old grove forest. The snow was packed high, and the trek was a nice way to ease into the outdoors.
The distance from Ann Arbor's light pollution was something Bates found beautiful; one night, as she star-gazed on the thick snow with her fellow club members, she found herself marveling at the night sky.
"They were so clear and bright," Bates said. "You never see that in the city."
Others sprawled across the snow making snow angels, while they stared into the night sky, pointing out constellations that night, but Stern almost missed out on the fun. It took the coaxing of friend and fellow FOS teacher Marci McCormick to get her out the door. She's happy she listened.
"I got on my boots and my snowpants and I'm glad I went out," Stern said. "It was just spectacular."
With at least two hikes a day and activities like spontaneous sledding trips, ecology club members took advantage of their access to the great outdoors.
"I really love hiking, and I really enjoy snowshoeing," Bates said. "Getting to do that for like miles every day was awesome."
They also bonded by the warm fireplace, playing intense board games, trying to get all six trivia questions on one card, and organizing what Stern called the "First Ever Traditional Annual Talent Show."
In the show, the FOS teachers danced and sang to Time After Time; Bates showed off her amazing dance skills with an interpretive dance; Ed Kulka and Nic Grofsorean sang to Take me Home Country Roads with modified lyrics to fit the biostation. Every single person on the trip had a talent to share, and the show was a highlight for many.
When Stern was asked her regrets, she answered with: "Not a thing." According to her, this year's trip to the station was a success, both inside and out.
Leave a Comment
About the Contributors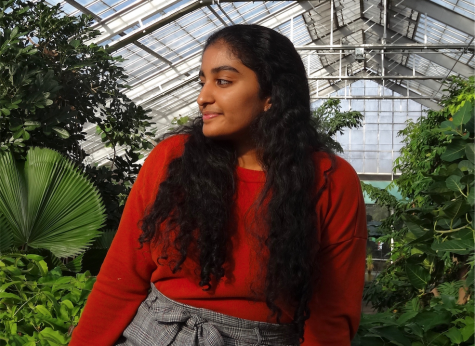 Meghana Tummala, Journalist
Meghana Tummala is a senior at Community and this is her first year as a journalist. In her free time, she enjoys reading, watching movies and practicing Taekwondo — she's currently a red belt and hopes to get her black belt by the end of this school year. She went ice skating for the first time in junior year but is continuing to "practice" with her friends to get better. Hopefully, by the time she goes off to college, she knows how to skate.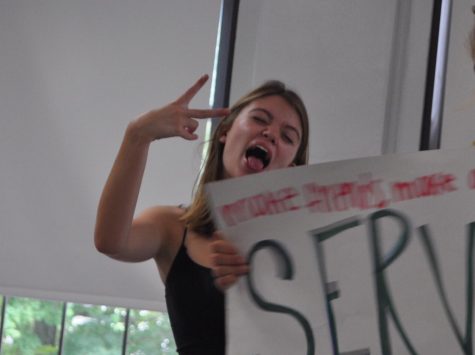 Paige Duff, Web Editor-in-chief
Paige Duff is a senior in her fourth year on Communicator staff, and one of three wonderful Web Editor-In-Chiefs. Her greatest skill is the ability to spin any fortune cookie slip, horoscope, or Magic 8-ball answer in a positive way. Paige loves the planet with her whole heart, and most of the people on it. She also loves car-singing and car-dancing — she does not love car-driving. She's looking forward to a magical year!