"Death Race For Love"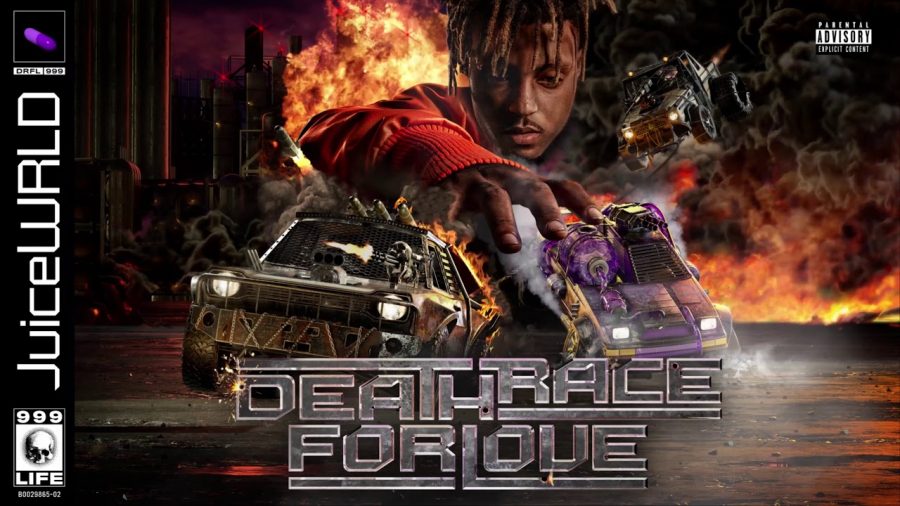 Chicago rapper Juice WRLD's latest album, "Death Race for Love," is nothing to sleep on. The album, released on March 8, 2019, shows great evolution and progression from his previous projects, such as "Goodbye and Good Riddance" and Future collaboration "Wrld on Drugs."
The album seems to follow a particular series of emotions throughout its 72-minute, 22-song tracklist. Its opening song, "Empty," sets a melancholy vibe with lyrics following an existential, remorseful theme that continues into the next few songs, but Juice WRLD acknowledges his feelings and forgives himself on "HeMotions." The next few tracks, such as "Big," reflect on his success in the past couple years, but this mentality seems to end when he hits you with the album's lead single, "Robbery."
This song follows Juice WRLD's signature style, composed of lovesick lyrics, melodic instrumentals and a Nick Mira-produced beat, similar to his past hits like "Lucid Dreams" and "All Girls Are the Same." However, it conveys deeper, more vivid emotions of heartache and grief, so much so that you can almost feel his pain when listening.
"She told me put my heart in the bag / And nobody gets hurt / Now I'm running from her love, I'm not fast / So I'm making it worse" (Chorus, Lines 1–4.)
Following "Robbery," Juice WRLD ventures into more experimental territory with songs like "Syphilis," an energetic track with raging, intense lyrics, and "Ring Ring," which shows heavy influence from emo rap and rock music. One of the album's final songs, "ON GOD," features Atlanta rapper Young Thug and reveals Juice WRLD's chill, upbeat side.
Juice WRLD keeps his signature style and flow throughout all 22 of the album's songs, which transition fluidly from one to another but still sound great on their own. Additionally, the album has been very well-received by longtime Juice WRLD fans and new listeners alike, with some speculating it will be the year's best album.