"That's a Rack" and "Sanguine Paradise"
Riding the public drama over his next album, Eternal Atake, Lil Uzi Vert's new singles "Sanguine Paradise" and "That's a Rack" leave fans puzzled. Following the bland, partial "leak" of Eternal Atake, many fans are holding out hope for the album. Uzi claims it leaked but the project was directly posted to major streaming services and was a purposefully edited version of the tracklist that contained no songs featuring other artists. A.k.a. Someone probably released it on purpose and in doing so caused a major falling out between Uzi and his label. Uzi retired shortly after this leak from music amid his conflict with his record label, New Generation, over his payment and studio time and fans' anticipation of his future music has continually grown.
Unlike many artists, Uzi rarely uses strong lyricism and instead relies on his unique sound and style to fuel his music. This single lacks Uzi's dynamic vocals in the chorus and instead features a verse that Uzi sings in a higher voice, causing the song to not have the signature sound of Uzi's other hits. When compared to successful singles like "XO Tour Lif3", "That's a Rack" lacks the key characteristics of Uzi's best music.
"Sanguine Paradise," on the other hand, checks off many of the shortcomings of "That's A Rack." Uzi thrives on this electrifying beat, which features a strong base line and floaty melody. This combination creates an exciting and lively song that makes you instinctively bop your head to the beat. Uzi also decided to loosen up with his lyrics, allowing the song to be filled with quirky one-liners that almost anyone can find stuck in their head.
Overall, those waiting for Eternal Atake continue to receive mixed signals. The leaked version of Eternal Atake plus "That's a Rack" doesn't look good, but at the same time "Sanguine Paradise" is a very dynamic song many fans will love.
Leave a Comment
About the Contributor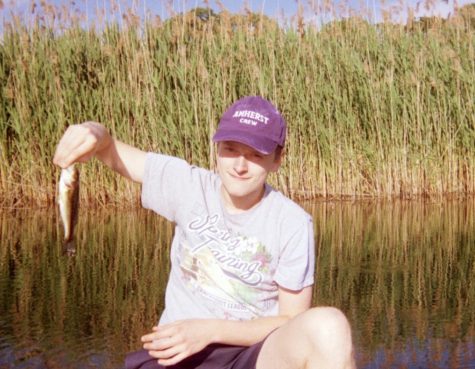 Brenan Dionne, A&E Editor
Brenan Dionne is the A&E editor for the Communicator. This will be his second year working on the Communicator. His passion is finger-knitting. When he's not working on the publication, you're most likely to find him debating with his friends over sports or music.