50 years of Earth Day
This time next year will mark an exciting and important day — the 50th anniversary of Earth Day.  The Earth Day Network (EDN) is beginning to plan the day now to ensure a day that will inspire global mobilization to protect the environment.  EDN works year-round with over 50,000 partner organizations all over the world to bring hundreds of thousands of voices into the environmental movement, including the voices of minority groups, youth, women, and many more.  They are planning to use Earth Day's 50th anniversary as an opportunity to unite all of the supporting voices of the movement across the world.
EDN plans for 2020 include educating people on the effects of climate change and mobilizing to fight for policy changes with the help of teachers, museums, faith groups, science organizations, state governments, mayors, artists, and others.  To educate, they will launch the initiative "Earth Challenge 2020" to collect one billion data points measuring pollution, human health, and air and water quality. To mobilize, they will create avenues for civil engagement in 190 countries working with global decision-makers.
Volunteering opportunities will also be created through the launching of "The Great Global Cleanup".  This will be a month of organized cleanups worldwide. EDN predicts about 100 million people overall will be participating to remove billions of pieces of trash from public areas.  The other part of EDN's volunteer initiative for Earth Day 2020 will be to work with partners to plant 7.8 billion trees– one for every human on the planet.
Despite the anticipation building for next year's events, this year's Earth Day is not being overlooked.  The theme of Earth Day 2019 is to protect threatened and endangered species. Our world is currently facing the greatest rate of extinction since the loss of dinosaurs 60 million years ago.  This rapid reduction of millions of different plant and wildlife populations is caused directly by human activity, such as deforestation, habitat loss, trafficking, poaching, unsustainable agriculture, and pesticides.  However, many of the declining rates of threatened species can be slowed if we demand action now. Through the EDN's campaign Protect Our Species, people are being asked to raise awareness about the issue, achieve policy victories asking to protect various species, activate a global movement that appreciates the value of nature, adopt centrally plant based diets, and stop pesticide and herbicide use.  The EDN provides a variety of toolkits for individuals to educate others on this issue.
As the world's largest recruiter to the environmental movement, the EDN has a vital role in helping to decide how we go about reversing our damage to the environment.  They have an enormous influence throughout the world and are using their powers to make real change.
Leave a Comment
About the Writer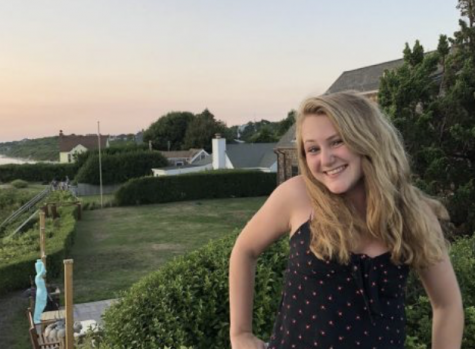 Chava Makman Levinson, News Editor
Chava is a senior, and is so happy to be starting her second year on staff and first as News Editor. Outside of writing articles, she loves hugging her dogs, collaging in her journal, and drinking way too much coffee (in reusable cups, of course). She joined the Communicator because she believes in the importance of telling peoples' stories, and in staying informed about what is happening in the world around you.