Just Desserts 2019
On Friday, April 26, 2019, as the sun started to head down, around 100 of Community High School's students came back to school after their classes let out. At first this would be unusual considering most would be headed home to begin their two-day break from school, but for those staying it was the very beginning of the 2019 Just Desserts.
Just Desserts is an annual fundraiser put on every year by Community High School's theatre program: Community Ensemble Theatre (CET). During the production, student's write, direct, act in and perform short story plays or monologues, all within a total of only 24-hours. All together, there were a total of six short stories and five monologues performed.
However, there is a catch, each play written, must stay to a theme, include a special prop, and have a specific line said in their scripts. This year's theme being: climate change, the prop: an egg, and the line: "No, no, no, you're doing it all wrong, the dance goes like this." At the end of the 24-hours, all 11 acts are put on in front a live audience (twice). Those who pay for tickets are also contributing to the fundraiser by having their money go straight to CET.
"Just Desserts is perfect if you've always wanted to do theatre but haven't had the time, or because Just Desserts is only 24-hours," said student president of CET Andrea Schnell.  "You can just give it that one day and BOOM you're in a show. Instead of [other shows where you] have to do rehearsals over the course of weeks or months and then put on a show."
At 3:30 P.M, students who were in CET crew, writing or directing plays or monologues had to report to school to immediately start creating scripts and preparing the stage for the upcoming shows. Students who were acting didn't have to come until 7:30 P.M.
As soon as the stage's risers were assembled, short story groups and monologue performers gathered with their writers and directors to receive and go over their scripts.
After scripts were given out, students were able to rehearse lines, eat food from the snack table, and bond with others in their groups throughout the night until lights out at 11:30 P.M. During the production, students were also given the option to sleep over at the school or go home for the night.  Students who slept over, later awoke around 7:30 A.M. for a light breakfast of cereal, bagels, and coffee. The rest of the day, a majority of the students spent their time memorizing lines, running through stage tech, and being fit for costumes.
"Just Desserts is a really good first theatre experience," Schnell said. "If you've always want to try it [theatre] but have been a little too nervous to try out for a big show. Just Desserts is perfect because it is the most chill audition you will go to in your entire theatre career, everyone's got your back, and you're not going to be forced to do something you need to do. And all the students are like 'Everyone's working together and everyone wants everything to go well.' "
At around 5:00 P.M. students enjoyed a provided dinner of Jerusalem Garden then continued to prepare for the show. After practicing lines until they were off-book, putting on their costumes, and acing dress rehearsals, CET was ready to put on their first Just Desserts show at 7:00 P.M. The second showing of Just Desserts later began at 8:45 P.M. When the show ended at 10:30, the cast and crew all joined on stage for their final curtain call. This ending Just Desserts 2019.
This year, both showtimes for Just Desserts were completely sold-out.
Writers for this year's shows included:
Phoebe Bolz and Isabel Perry (Play #1)

Jonah Eichner and Lily Rosenberg (Play #2)

Jada Green and Bree Boehman (Play #3)

Andrea Schnell (Play #4)

Noah Greenberg and Atticus Dewey (Play #5)

(Special guest and Community High School teacher) Robert Morgan
Writers for this year's monologues also include:
Samantha Ramser

Isabel Espinosa

Chloe Kurihara
Directors for this year's shows include:
Loey Jones-Perpich (Play #1)

Lily Rosenberg (Play #2)

Bree Boehman (Play #3)

Andrea Schnell (Play #4)

Sonja Benjamins-Carey (Play #5)

Aris Chalin (Play #6)
Directors for this year's monologues also include:
Leave a Comment
About the Contributor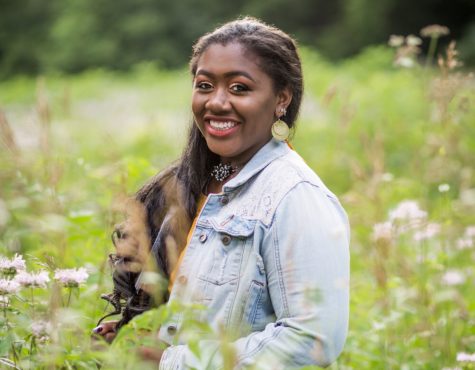 Sophia Scarnecchia, Journalist
Sophia Scarnecchia is a senior at Community. This will be her third year on the Communicator staff. You can either see her buying Frappes at Sweetwaters, working the registers at Kohls, or fighting for racial equality in Black Student Union. She also enjoys going for long walks and playing fetch with her dog, Vinnie.