Community High Jazz goes out with a bang at the End of Year Blowout
Drummer Terrence Vick's first high school jazz concert was a flood of fear. As a freshman in Jazz II, Vick was set to perform a New Orleans-influenced piece and was nervous to do so before upperclassmen reassured him that the fear was going to subside.
Throughout his four years in the jazz program at Community, Vick believes his fear of being on stage has indeed subsided and been replaced with fun, and all his experiences have culminated into his last one: this year's The Community High Jazz Year End Blowout! At The Ark on May 20th.
For his last concert, Vick sported an outfit with matching a houndstooth jacket and loafers before confidently playing "Senor Mouse" by Chick Corea with his band, Jazz Underworld. All combos in the jazz program played that night, including performances by Jazz I to Unified Field Theory, who won the "Downbeat" magazine Student Music Award last month, a global high school jazz accolade.
There were two concerts in the night: with Jazz Lab's "Sonic Tonic," Jazz II, Gone Viral, Funk's Dream and Unified Field Theory in the first set, and Jazz Underworld, Jazz II and III combined, Jazz I and The KeyMasters in the second half.
For Vick, being on stage brings both intensities, as all the cues and signals from other bandmates bring even more pressure to perform well. Yet, he feels liberated when he is on stage when he is able to express himself through his performance.
It's similar to intensity that had Victor Motalvo holding a bag of drumsticks with his teeth before taking out new ones mid-song … and it's similar to the liberation for combos when they get to try new things, such as sophomore Josie Boylan singing while playing the bass during Jazz II and III's performance of "Sweet Sue, Just You" by Victor Young, arranged by Jack Wagner. This was taught to her by Divinity Roxx, a bassist in one of Beyonce's former all-female bands as well as a solo recording artist, who came to Community two weeks prior.
"Just like Esperanza!" someone shouted from the crowd after Wagner announced Boylan's plans to both sing and play.  
Seniors were highlighted all throughout the night, with anecdotes from Jack Wagner on stage as well as a separate senior program.
The Keymasters wrapped up the show with three songs, the last being "Footprints" by Wayne Shorter, arranged by Dave Valentin, featuring Victor Motalvo on the bongos and a flute solo from Gordon Lewis.
Seniors who performed included Maddie Jelic, Corey Watkins, Emmett Huhn, Chris Pyke, Aris Chalin, Oliver Mayman, Jonah Eichner, Ethan Kahana, Terrence Vick and Sacha Verlon, this performance being some of their last times with their combo and with the Community High Jazz program: a bittersweet moment for many seniors, including Vick.
"The fear wasn't there," Vick said. "It was just about enjoying every last moment with my band members."
Leave a Comment
About the Writers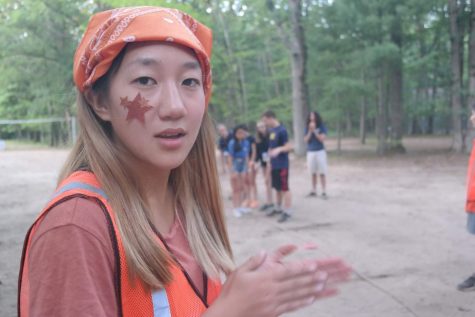 Gina Liu, Website Editor-in-chief
Gina Liu is a senior and is currently serving as a co-Website Editor-in-chief for the second year. She hopes that her experiences junior year will help guide her not only in web design/management but in life. She still loves mockumentaries, playing cello and playing varsity tennis over at Pioneer in the springtime. Additionally, she has problems remembering to drink water, and problems remembering things in general. She also placed second in The Communicator's first "Sliced" challenge.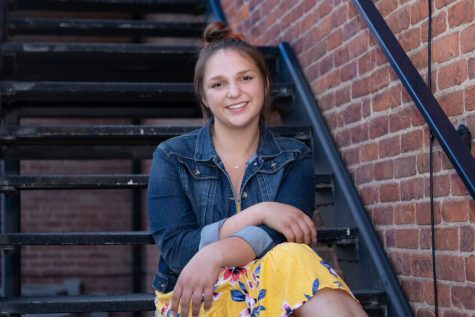 Isabel Espinosa, Managing Editor
Isabel is a senior at Community High School and has been on staff since her sophomore year. Through her stories for The Communicator, she has found a love for writing (especially with the Oxford comma) and photography. She spends most of her time, when she isn't in Tracy's room, either in the Theater working on the latest CET show or with her Yellow Lab, Nala.