The impeachment rundown
Impeachment Explained 
On Sept. 24, Speaker of the House Nancy Pelosi officially announced that the U.S. House will begin impeachment proceedings against Donald Trump. But what does that mean for the future of our country? The impeachment process is long and complicated, so let's break it down. 
What is impeachment?
Impeachment is the process by which federal officials can be removed from power. In order to impeach an official, they must have committed a political crime such as treason, bribery, or another high crime or misdemeanor. 
What are House Democrats trying to impeach Trump for?  
On July 23 and 26, $400 million in aid was withheld by the administration. According to the whistleblower complaint, Officials in the Office of Management and Budget said that President Trump told them to suspend aid but they weren't sure why.
House Democrats are choosing to focus on Trump's interaction with the President of Ukraine, Volodymyr Zelensky. This call occurred on July 25, just after Trump delayed the aid package. The White House confirms that President Trump asked Zelensky to investigate political opponent Joe Biden in exchange for the U.S. providing military aid to Ukraine. "There's a lot of talk about Biden's son, that Biden stopped the persecution and a lot of people want to find out about that so whatever you can do with the Attorney General would be great," President Trump said to Zelensky in the transcription that was released by the White House on September 24. In doing this, he solicited an illegal campaign contribution. In this context, it wasn't a monetary contribution, but rather an exchange of valuable information. 
Articles of Impeachment: charges against a federal official that begin the impeachment process.  
Process of Impeachment
What happens in the House?
The process starts with the House Judiciary Committee, they hold an investigation and determine if there is sufficient evidence to impeach. If it is determined that there is adequate evidence,  the House Judiciary Committee recommends articles of impeachment to the House of Representatives. Articles of impeachment are the charges against a federal official that begin the impeachment process The House then votes on the articles of impeachment. If one of the charges receives a simple majority vote the President has been impeached, but not removed from office. It is likely that the House will move to impeach since Democrats hold the majority. 
What happens in the Senate? 
The impeachment process then moves into the Senate, where a trial is held. This trial is to formally convict the president of high crimes and officially remove him from office. Members of the House, called managers, serve as prosecutors. The president is defended by defense lawyers, and the Senate serves as the jury. Chief Justice John Roberts will preside. A two-thirds majority is needed for conviction (a supermajority). This is highly unlikely as Republicans currently control the Senate. The Chief Justice makes the procedural rules for the Senate hearing, so no set rules are in place. There is no standard of proof that has to be met.
A variety of outcomes are possible if President Trump is impeached and there is a trial in the Senate: the Senate could vote to dismiss the case without hearing any evidence; majority leader Mitch McConnell could refuse to convene a trial as he did with Judge Merrick Garland in 2016; the Senate could hear the case and acquit Trump; the Senate could convict Trump, causing him to be removed from office. 
Leave a Comment
About the Writers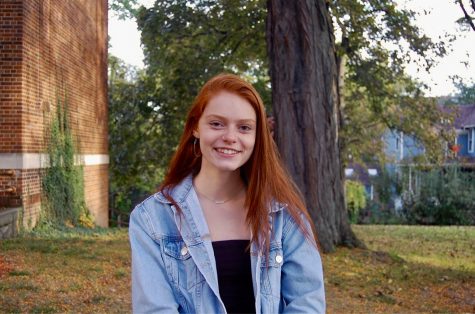 Roxie Richner, Journalist
Roxie is a senior at Community High and this is her third year on Communicator staff. When not at school, you can find Roxie hunched over her laptop at a coffee shop working on one of many passion projects, at a political meeting, event or rally, or taking a much-needed nap in her super comfy bed. She enjoys watching stand-up comedy, the news, The Daily Show with Trevor Noah, Veep, and Dance Moms — an eclectic mix that perfectly captures her essence. Roxie is so grateful to have one more year on Communicator and looks forward to working with the incredible staff to create meaningful work!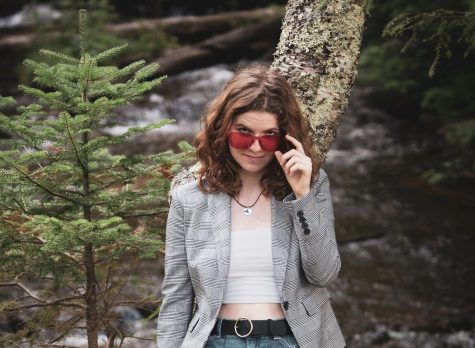 Zoe Buhalis, Print Editor-in-Chief
Zoe Buhalis is a Print Editor-in-Chief for The Communicator. It is her third year on staff and she is in her final year of high school at Community. When she's not conducting interviews or working on magazine designs, you can find her working on her Mock Trial crosses or listening to music in her hammock by the river. She loves getting up early to watch the sunrise, especially when there are exceptional clouds.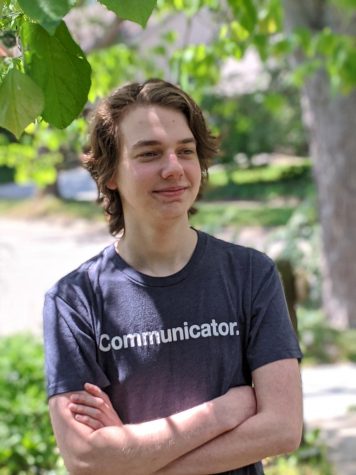 Charles Solomon, Web Editor-in-Chief
Charles Solomon is a senior at community, and this will be his seventh semester on staff. He is excited for many things about the year ahead, but the thing he is probably most proud of is the fact that he is posting this profile on time and not a year late like previous years. When not in class, Charles can often be found starting pointless debates in Mock Trial, practicing Jazz Violin for his combo, or plotting to translate the Communicator website into Tolkien's Elvish. In his scant free time, he enjoys reading books he doesn't have time for, watching bad movies, checking the news, and on special occasions spectacularly losing overcomplicated video games.