Skyline vs Pioneer varsity soccer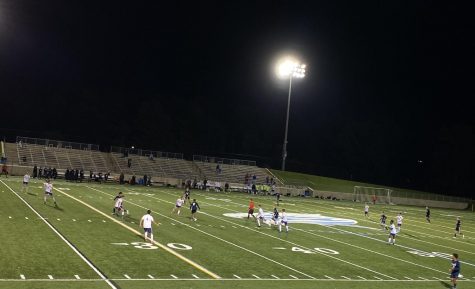 October 7, 2019
It was a cold night for the Skyline varsity soccer team. Each senior Skyline player walked out with their family members as the announcer read a thank you letter from the players to their supporters. It was the final regular season home game for the Skyline players in 2019.
The crosstown matchup brought great energy from the fans, which reflected in the hard work of the players on the field. Both are dominant teams with winning seasons. Pioneer has only one loss in 2019 fitting into their 9-1-4 record. Skyline also has one loss at a 7-1-3 record.
In the previous match on September 19, the two had tied at Pioneer High school.
Skyline had home-field advantage. During the first half, the goalkeepers on both teams had many saves. There were many close saves that arose astonishment form the crowd and moments from both sides that had fans on the edge of their seats wondering if they were about to score.
At half time the two teams were scoreless. Although Pioneer goalkeeper, Caleb Shoup, had denied several shots on goal and kept the ball out of the net. Throughout the first half, Pioneer head coach Jon Sundermann put in backup goalkeeper, Alexander Szumko. Both teams are scoring powerhouses.
As the second 40 minutes kicked-off, Skyline brought up their energy. Mario Sims, #11, scored for Skyline in the 31st minute. The stadium erupted with excitement. The players on the sideline joined the on-field players in celebrating. After this goal, Skyline continued to pressure Pioneer up field. However, Pioneer was motivated to score. Captain Bryce Schaner received a yellow card for a tackle on a Pioneer midfielder. Shortly after right-winger Jake Carlson also received a yellow card for a bad challenge for the ball. Pioneer took advantage of the game as Skyline struggled to get back to playing as a unit. Pioneer forward Jackson Hall scored with 7:26 left in the game. Pioneer tied the game. The defenses held as the time on the clock ran out. The game ended in another tie. Both teams are entering the postseason. Pioneer began their run to their first state championship, with districts against Ypsilanti high school. Pioneer won 8-0. Skyline played Ann Arbor Huron in their first game of districts, and won 6-3. Skyline is playing for back-to-back state championships. Skyline and Pioneer meet at Al Ritt stadium in Dexter, Mi, on Wednesday Oct. 16th for the Michigan state varsity soccer semi-finals.
Leave a Comment
About the Writer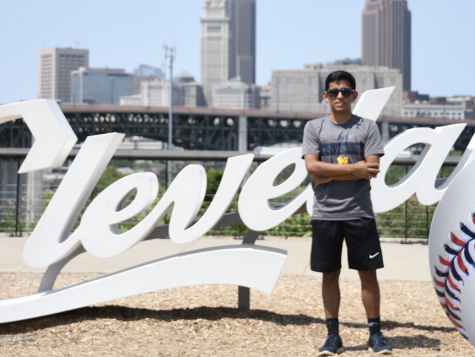 Josh Boland, Journalist
Josh Boland is a senior and in his second year on the Communicator staff. Josh has a great interest in photography which he devotes lots of time to doing. He also enjoys playing soccer, watching sports with friends, and traveling. Josh is hoping to attend a college with great student media opportunities and good athletic programs which he can photograph.