Ecology students visit Crosswinds Marsh
On Oct. 15th, Courtney's Ecology class hopped on the bus at 8 a.m. to drive to Crosswinds Marsh, the classroom for the day. The 1050 acres of mitigated marsh, forest and wet meadow is owned by the Detroit Metro Airport. The class enjoyed beautiful, chilly weather during six hours filled with unusual experiences.
Two hours were spent on canoes in groups of two. Students persevered through the strong breeze and were able to enjoy the ride.
"The canoeing was beautiful," Robby Haviland said. "We saw an eagle's nest and a beaver lodge, which we learned is separate from a beaver dam: the dam stills the water, the lodge is for the beavers to live in."
The group also hiked through the woods accompanied by a tour guide, who spoke on tree species and organisms present in the area. The hike was followed by an opportunity to "dip" for benthics, the minuscule organisms at the bottom of the marsh's water. Students carried nets to the water's edge, dipped them in, and emptied the remnants into dishes on the tables. Many tadpoles and insects were observed by students.
Ecology is a class filled entirely with seniors, who have now shared a learning space with each other for years.
"There was good bonding energy today," Elliot Budzinski said of the day of the trip.
Courtney's Ecology class is now in the middle of their unit on tree identification. Learning new information in class is exciting, but this trip allowed for a taste of a different learning environment.
View Comments(1)
About the Writer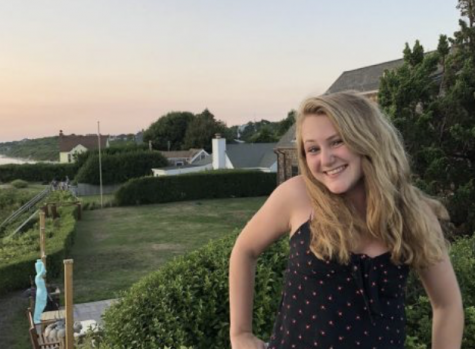 Chava Makman Levinson, News Editor
Chava is a senior, and is so happy to be starting her second year on staff and first as News Editor. Outside of writing articles, she loves hugging her dogs, collaging in her journal, and drinking way too much coffee (in reusable cups, of course). She joined the Communicator because she believes in the importance of telling peoples' stories, and in staying informed about what is happening in the world around you.