The Ann Arbor NAACP hosts annual 2019 Freedom Fund Scholars dinner
On Nov. 3 2019, the Ann Arbor NAACP held its annual Freedom Fund Scholars Dinner: An evening hosted to honor students of color in the Ann Arbor Public Schools District with a grade point average of 3.2 or higher. Each year the students receive a diploma, share poetry, give speeches and sing, all in honor of their achievements.
The dinner's theme was: "When We Fight, We Win," a reference to how in society, if you believe in or want to achieve something, you should persistently resist to make it happen. As student speakers from each school said their speeches, they incorporated the theme by referencing how the occurrence of aggression pursues in students' lives. From voting, to academic success, to creating a more diverse and safe community for our students.
"Sometimes it feels like a struggle trying to go above and beyond in everything we do because our parents, guardians, and mentors want the world for us," said Community High's student speaker, senior Octavia Anderson. "It's a fight to stay sane when your school, work,  post-graduation planning and extracurricular activities are all expecting you to be top priority, and not let everyone down. But more [importantly] than that, you can't let yourself down."
With the intent of the night's theme, you could say many more students had definitely proven they persist to reach their goals. More specifically, academic achievements. This year's Freedom Fund dinner had the most Scholars of any recorded Ann Arbor Freedom Fund Dinner in history, with a total of 244 scholars.
 "We have all put so much of ourselves into our passions, and that's what makes us amazing," Anderson said.  "Because we are the future, and we are all going to become the strong, motivated leaders that the generation before us knew we could be."
Guest speakers Mayor Chris Taylor, Superintendent Dr. Jeanice Swift, and Congresswoman Debbie Dingell also referenced the theme in occurrence to racial equality. Mostly referencing how here in Ann Arbor and everywhere else, white supremacy should be abolished and we must stride for the proper recognition for people of color and make it a safe community where no one fears hate from our political figures. They also stated that the young scholars nearing adulthood should resist our politics' morals about racial inequality by using their voices and voting in the 2020 election.
Near the end of the ceremony,  Dr. Swift announced and recognized the scholars as she gave them their certificates, to then have a photograph with her and the NAACP president William V. Hampton.
This year's scholars from Community High School were:
Gabriela Adams
Octavia Anderson
Nora Berry
John Bodenham
Chelsea Clemetson
Leah Dewey
Jada Hikary
Tesfanesh Hurd
Jayla Johnson
Simone Mahler
Toya Pace
Katelyn Payne
Nicolas Provenzola
Sophia Scarnecchia
Congratulations to all the Scholars!
Leave a Comment
About the Contributor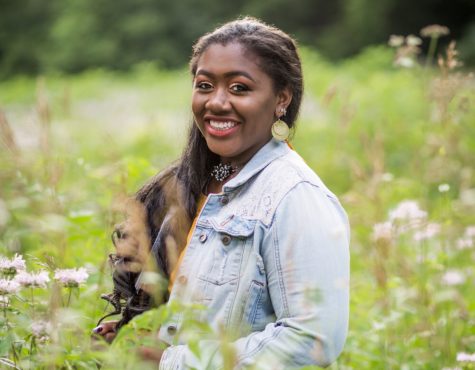 Sophia Scarnecchia, Journalist
Sophia Scarnecchia is a senior at Community. This will be her third year on the Communicator staff. You can either see her buying Frappes at Sweetwaters, working the registers at Kohls, or fighting for racial equality in Black Student Union. She also enjoys going for long walks and playing fetch with her dog, Vinnie.