"Follow God"
Friday, Oct. 25 saw the long-awaited release of Kanye West's ninth album, "Jesus Is King." A mix of rap and gospel music, the album is a stark contrast to his previous projects, and listeners' feedback has been mixed. Some have praised Kanye for going outside his boundaries, while others criticize its religious influence and stylistic divergence from his previous albums.
One of the album's more popular songs, "Follow God," is the most stylistically similar to Kanye's previous music out of all of the album's songs. Throughout the one minute and 45-second track, Kanye raps about the negative parts of society, from the press intruding into his life to social media's negative effects on mental health. He also focuses heavily on religion, which is the main theme of the album.
"I was looking at the 'Gram and I don't even like likes / I was screamin' at my Dad, he told me, 'It ain't Christ-like'" (Lines 5-6)
Kanye refrains from using Instagram because of the negative environment it can promote. He specifically mentions likes because some people use the number of likes they get as a form of validation, and feel bad about themselves if they don't get the number of likes they want. He also recalls an argument with his father, Ray West, over a church service Kanye held in which he did not preach the gospel.
A thundering drum beat accompanies Kanye's verse, as well as a guitar and vocal sample from Whole Truth's 1974 song "Can You Lose By Following God." The track was produced by Xcelence and Boogz, as well as Kanye himself.
Though "Jesus Is King" is a completely new sound for Kanye, there's no denying that he's still a talented rapper, and this track showcases his skills more than any other on the 11-song, 27-minute album.
https://open.spotify.com/track/2QpGZOhTCHHiKmpSO9FW4h?si=cZ8eG2sdTsSD0EonpD5ADQ
Leave a Comment
About the Writer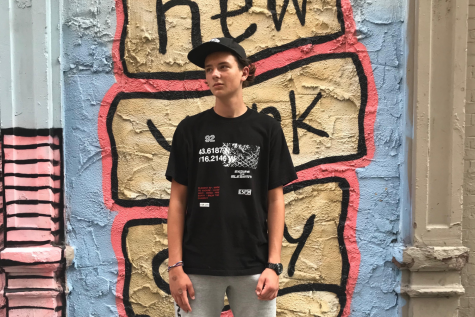 Joey Simon, Journalist
Joey is a junior and completing his second year on staff. His interests include music, fashion, and sneakers, and he rows for Pioneer's crew team and plays the bass in their symphony orchestra. His favorite things to do are travel, design shoes, and make music, and he hopes to pursue a career in one of those things.