Black Student Union provides a welcoming space for many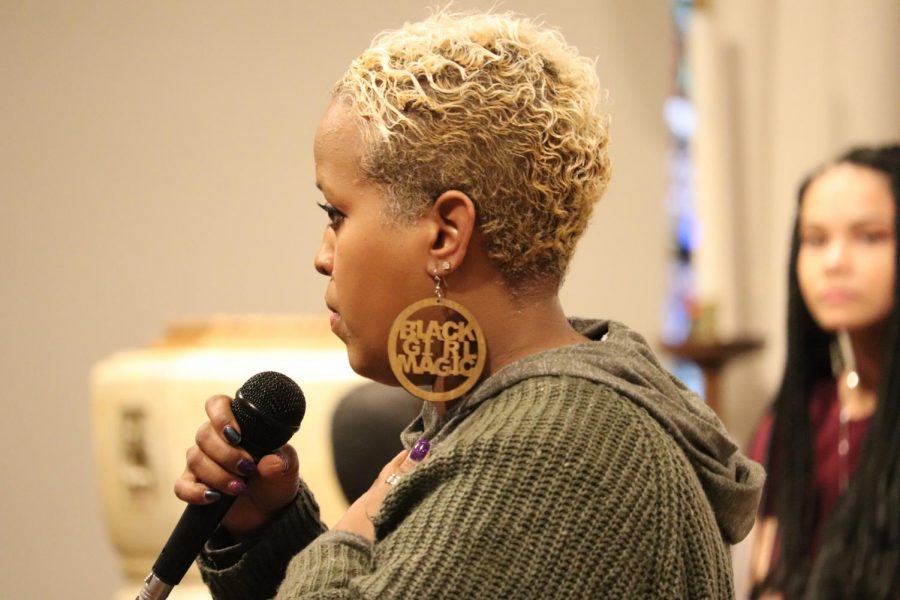 "If you want to learn about black people, you like black people, you want to be an ally for black people, Black Student Union (BSU) is open for anybody interested in coming and interested in understanding and learning more about the issues that black and brown people face in this school, in this city or in this country," Janelle Johnson, one of CHS' BSU advisors, said.
The Black Student Union (BSU) is a club at CHS and all over the U.S. Community's BSU is mostly student-led but advised by Janelle Johnson and Kevin Davis. BSU puts on different events and activities every year.
Meetings often consist of planning for events such as the Martin Luther King Jr. (MLK) assembly and many other events during Black History Month in February.
"We always do soul food on Wednesdays, and that started before I even got here and is our biggest fundraiser," Johnson said. "We do that usually twice a year, we also do the MLK assembly, that's our other really big thing that we do."
This year's soul food Wednesday is taking place on Dec. 11. They will charge $7 for chicken and two sides, and $1 extra for dessert.
"We'll also do a check-in with the students, are there any issues that they are dealing within the classroom, or in the hallway, or any concerns they have," Johnson said. "So we do different things like that, talk about some of the microaggressions that happen, things that might be going on in the media, or on social media."
BSU strives to give underrepresented or marginalized students a place to express their concerns as well as be themselves. Giving students a judgment-free zone to express their feelings, and to be who they are is another purpose of BSU.
"We have different clubs and groups for varying interests, but then also for students who are feeling marginalized or underrepresented and I think that's really important because we want to make sure that they understand that they are welcome here," Johnson said. "That they belong here, they have a right to be here just like anybody else and that there are also people here that you can go to if you're having any types of issues."
Making students feel comfortable and welcome at CHS is something the BSU strives to do. Giving students a space to embrace who they are, and also a space to learn. BSU welcomes anyone interested in attending, or interested in learning more about some of the issues that people of color face in this school, in this city, or in this country.
"Sometimes we'll just chat and talk about how we're doing, because it's all about building relationships and making sure that students are feeling comfortable," Johnson said.
BSU meets on Wednesdays during lunch in room 222.